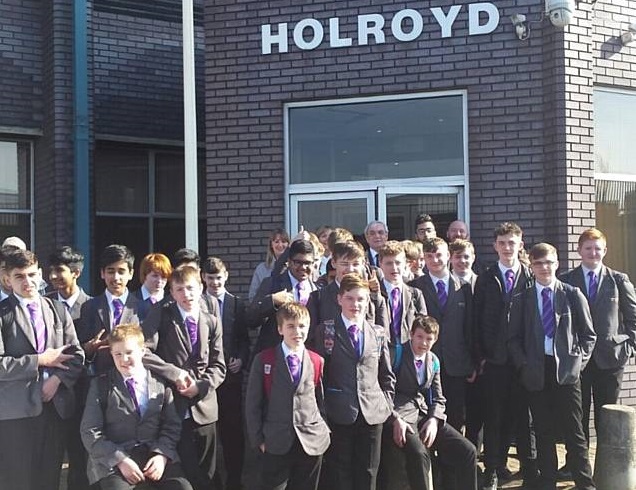 Hollingworth Academy pupils visit Holroyd's Engineering
Posted by Aahmed on 17 Mar 2016 at 14:24
Students from Hollingworth Academy have taken a tour of Holroyd's Engineering in Milnrow.

The Hollingworth Academy students were given a tour of the CNC machine shop which manufactures helical rotor screws and machine tool manufacturing facility which builds large CNC thread grinding and milling machines for export to China, India and the USA.

The company is holding interviews over the summer to recruit up to eight apprentices and hope the students from Hollingworth Academy will become future apprentice engineers with the company.

HR Manager, Mary McGrath at Holroyd Precision Ltd said: "We were pleased to host a visit for pupils of Hollingworth Academy. It is very encouraging to see young people show a keen interest in engineering and manufacturing. The pupils asked lots of interesting questions and we hope they consider us as a potential employer when they are deciding on their career choices."

Vera Travis, Learning and Resource Manager at Hollingworth Academy, said: "The tour gave students an opportunity to look around the factory, experience what it would be like to work in a factory environment as well as having the added advantage of being taken on a tour by a former Hollingworth student, giving our students a role model and something to aspire to."

Nina Gale, Rochdale Training Recruitment Officer, said "It was great for the pupils to see the set up of a successful engineering business. The visit was extremely beneficial as it makes the apprenticeship pathway more real to them".