Skilled Labour Pool
To be successful, businesses don't just need excellent commercial property or first class business support, they also need a skilled and eager workforce.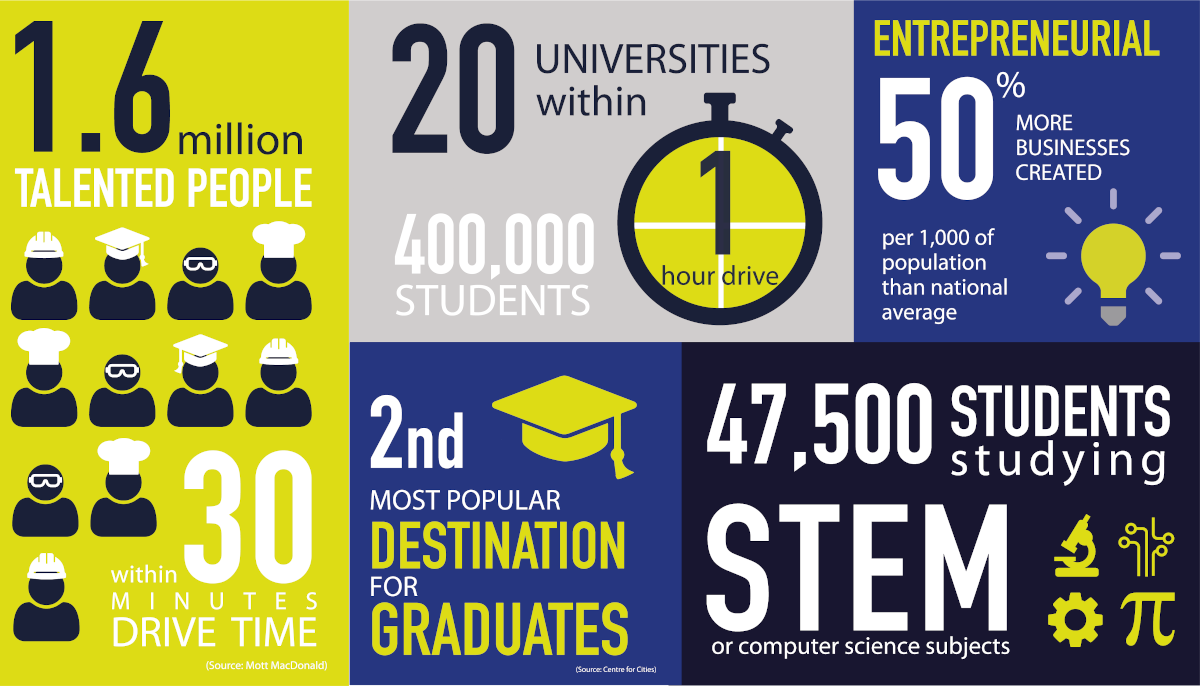 Rochdale has the people your business needs. Businesses in the borough have access to a labour pool of 1.6 million talented people living within a 30 minute drive. Rochdale also boasts a high concentration of labour with the kind of skills businesses need. 51% of the local population are qualified to Level 3 or above.
Rochdale has a workforce that is skilled, abundant and, in addition, cost-effective to employ. Labour costs are 24% lower than the national average. The availability of a large pool of labour with relevant experience and skills helps to ensure sustainable wages.
Please click here to view a video on addressing the skills challenge.
Talk of the town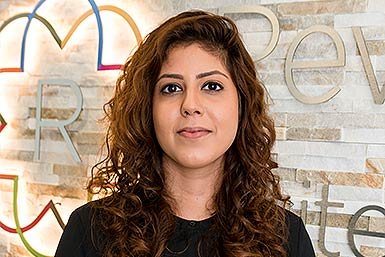 One of the things which attracted us to invest in Rochdale is that there is real talent here and because of the superb transport links, motorway, tram and train, we are able to recruit easily from outside of the area too.
Mariam Aslam – Head of Marketing – Revilo Group
The skills business needs
The RDA works with local education and training providers to make sure businesses in the town have the skills they need to thrive.
The town's Further Education colleges are among the very best not just in the North West, but in the whole country. Along with dedicated training providers like Rochdale Training Association, they ensure a continual flow of talented people to help fuel Rochdale's economic resurgence.
Rochdale is a young and ambitious town. It has more residents aged under 24 (33.2%) than the England and Wales average (30.7%). What's more, Rochdale has an entrepreneurial state of mind, with the number of business births per 1,000 of the working age population outstripping the average for both the Greater Manchester city region and England as a whole.
Rochdale Sixth Form College (RSFC) teaches over 800 students and is described as 'outstanding' by Ofsted, and in January was named the highest ranked Sixth Form College for value added performance in the country for a fifth year.

Hopwood Hall College is focused on technical and vocational subjects. The college has over 8000 students and is in the top 10% of FE colleges in England for Level 3 progress, and last year achieved a 100% pass rate for 124 of its courses.

Business training provider Rochdale Training Association had 1900 learners on programmes during 2018/19. Those programmes ranged from apprenticeships and traineeships to workplace learner schemes and pre-employed courses. The company works with over 450 employers in Rochdale and Greater Manchester.

In addition, there are 20 universities within an hour's drive of Rochdale, with a combined student population of over 400,000. Universities in Greater Manchester offer graduate level courses in a wide range of relevant subjects, from advanced materials and engineering to business studies and supply chain management, to name just a few. For businesses in Rochdale, it means the next generation of managerial and technology-focused talent is right on the doorstep.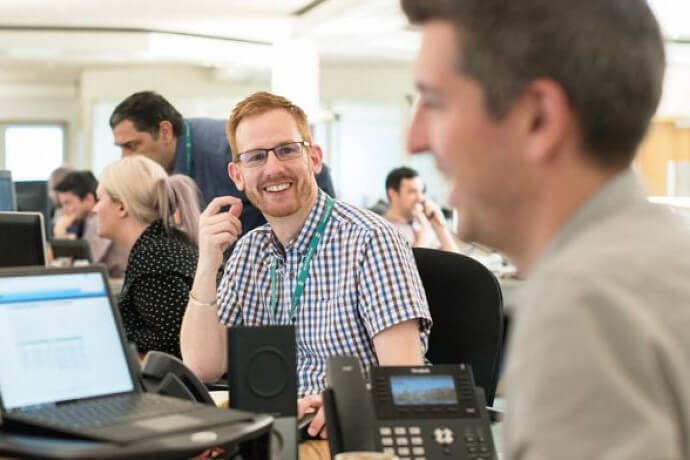 Help to recruit
The RDA has long-established links with colleges and training providers in the region. We offer guidance on recruitment campaigns and apprenticeships - and choosing the right apprenticeship provider for you.
We also offer advice on recruitment using Employment Links, the Council's free service. We help you match your needs with the right people from the region's large and well qualified labour pool.
We offer the same high level of support to companies relocating to the borough, new business startups and established businesses. For more information on what we can do for you, just get in touch.