RBC and the RDA win the Economic Support award from the LGC
Posted by on 5 Nov 2021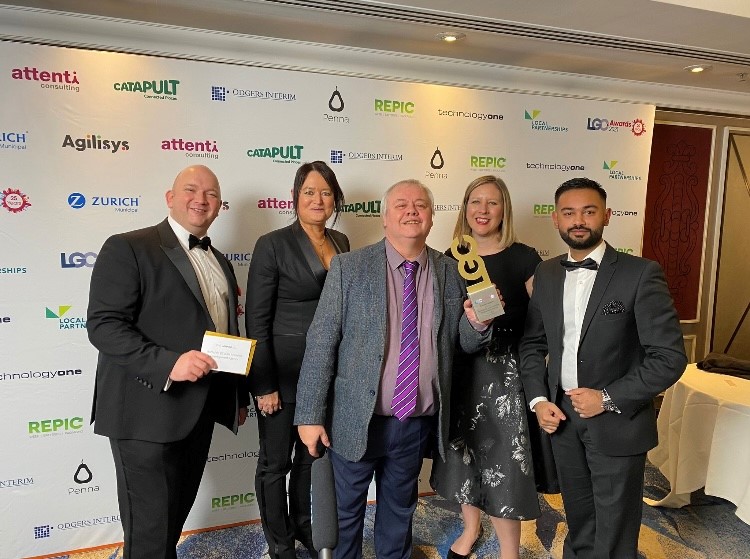 Rochdale's bold approach to regeneration and job creation has been recognised with success at the Local Government Chronicle (LGC) awards, the UK's most prestigious awards for officers and politicians in local government.
Despite tough competition from across the UK, Rochdale was named winner in the Economic Support category, thanks to what the judges described as the town's "boldness of vision and ambition."
The Rochdale Development Agency (RDA) submitted the award on behalf of Rochdale Borough Council (RBC), with an application that focused on the completion of the Riverside retail and Logic business park developments, and the RDA's success in attracting millions of pounds of inward investment into the borough despite the Covid pandemic.
The award also recognised the commitment and creativity of the RBC's Economic Affairs Team to protect jobs and deliver a comprehensive support programme during the pandemic.
Rochdale's continued ambition was highlighted in the submission by the town's radical plans for future prosperity, including the Advanced Machinery & Productivity Institute (AMPI), a centre of excellence to help UK businesses develop next generation machine tools.
The award judges said: "Proactively securing £179 million in investment combined with a strong focus on outcomes and benefits demonstrated a truly inclusive growth agenda."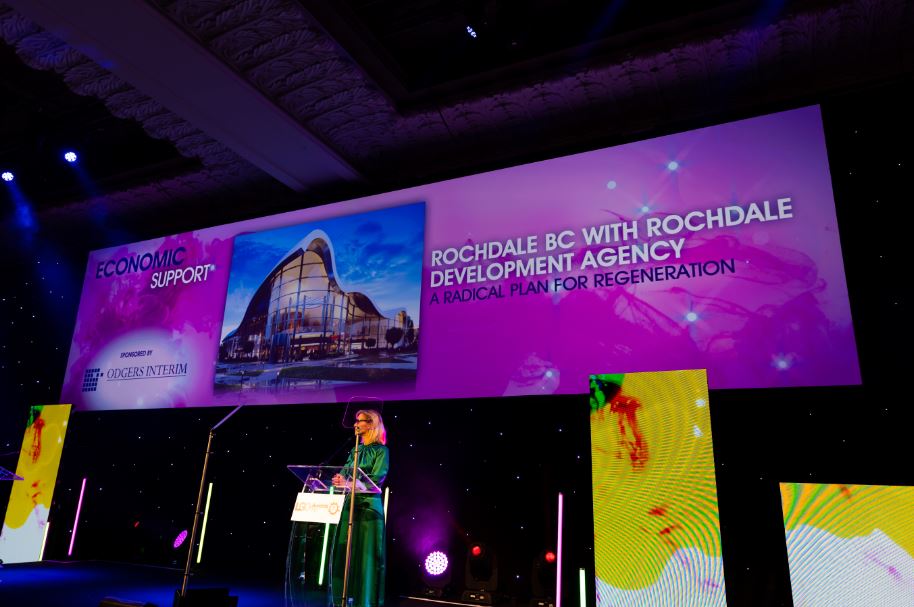 Councillor John, Blundell, Cabinet Member for Economy and Communications at Rochdale Borough Council and RDA Board member, said: "It's testament to the strength of our regeneration programme and the work of our officers that inward investment has continued to pour into Rochdale borough throughout this unprecedented period and we've been able to progress a number of major projects, despite all the challenges.
"Supporting this regeneration programme is the vital work of our Economic Affairs Team, who distributed millions of pounds in government grants to support small businesses and helped more than 1,300 residents into work and training at the height of the covid crisis."
Other projects named in the successful submission include the restoration of the Victorian Grade I Listed Town Hall and RBC's Rail Corridor strategy, an ambitious public-private sector project to revitalise neighbourhoods by building homes and workspace close to the borough's five railways stations.
LGC editor Nick Golding said: "To win an LGC Award is the ultimate symbol of the brilliance of council teams – we should be grateful for their work, particularly in difficult times."