Connected Location
Quite simply, Rochdale is one of the best located business locations in the UK. The borough lies at the heart of the Greater Manchester city region, one of the fastest growing areas of the country. In addition, first class transport links put the whole of the UK, and most of the world, within easy reach.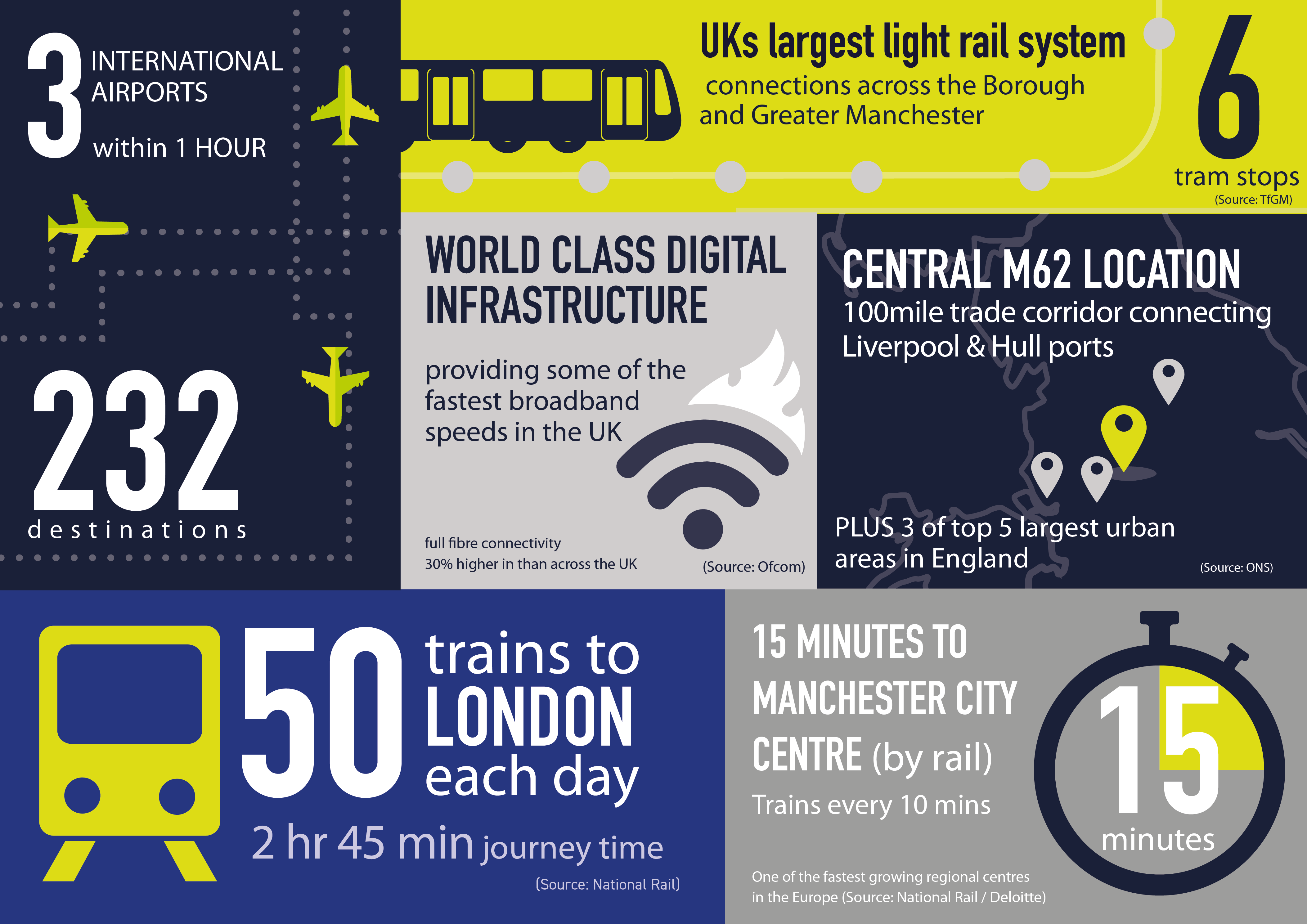 What does that mean for businesses in Rochdale? It means fast and efficient access to all of the UK's largest economic and population centres. Business is better when you can meet clients and customers personally. Rochdale makes it easy. To take just one example, travel from Rochdale to central London by train in just 2hrs 45 minutes. Choose one of 50 services that travel from the region to the capital every day.
When you're based in Rochdale, your goods and people can be on the motorway network in minutes. That opens up all the ports and airports of Northern England to businesses in the borough. There's a reason why so many logistics businesses call Rochdale home, but all types of businesses benefit from our first class infrastructure.
We're brilliantly connected in another way too. Digital connections in Rochdale consistently score above the national average in terms of broadband speed and fibre coverage, while businesses in the town will be among the first in the UK to benefit from 5G mobile networks.
Find out more about how our brilliantly connected borough can help your business thrive.
In this section