Logistics
Rochdale is home to the largest commercial and logistics cluster in Greater Manchester, and nearly 30,000 people are employed in the sector in the town and surrounding areas. Rochdale is home to Lineage Logistics, the world's second largest refrigerated storage company, and the European distribution centre for the FTSE listed JD Sports group.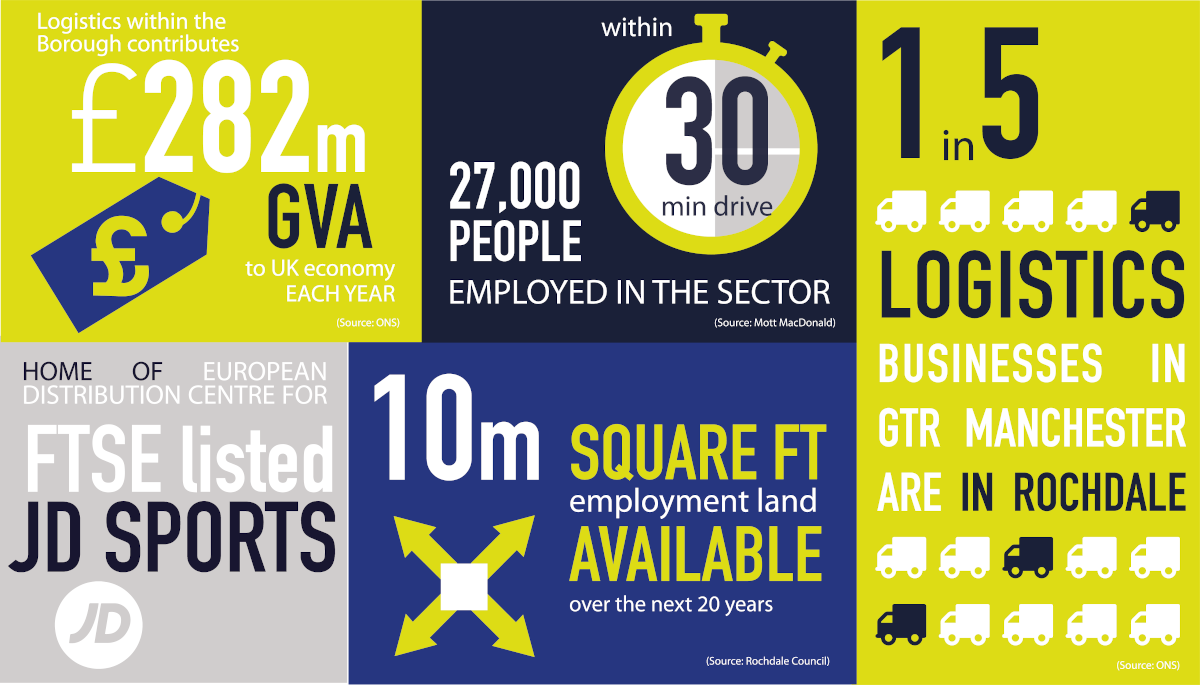 Why is Rochdale such a magnet for warehousing and distribution businesses? Here are some of the reasons behind the sector's success in Rochdale.
Unbeatable location
Distribution businesses need easy access to markets. Rochdale is centrally located in Greater Manchester, at the heart of the Northern Powerhouse. Greater Manchester is among the fastest growing regional economies in the UK.
But more than that, Rochdale is a gateway to regional, national and global markets. With five motorway junctions in the borough, your goods and people can be on the motorway network in minutes.
Manchester city centre is just 12 miles away, and Manchester Airport, the UK's largest airport outside London, just a 35 minute drive.
Rochdale straddles the M62 motorway, a trade corridor of over 100 miles linking the ports of Liverpool and Hull as well as some of the largest urban areas in England. Businesses in the borough also benefit from excellent train, Metrolink (tram) and bus services.
The property you need
Rochdale has the highest concentration of available industrial floorspace in the whole of Greater Manchester. Units to let in Rochdale include a wide range of cost-effective commercial and industrial property, from fully equipped ready made units to exciting design and build opportunities.
Rochdale's commercial and business parks are among the best-performing in the region. Kingsway Business Park, Stakehill Industrial Estate and Heywood Distribution Park are all superbly located and well established.
Ambitious plans to open up a further 10 million sq ft of employment land over the next 20 years mean that, in Rochdale, you'll always have room to grow.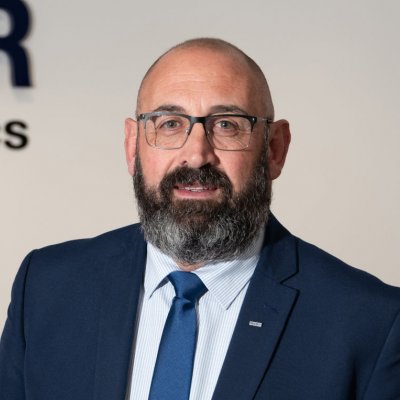 Kingsway Business Park was the ideal location when the company outgrew its previous base, with a direct link to Junction 21 of the M62 and a dedicated Metro (tram) stop.
Gary Atkinson, Branch Manager - Dachser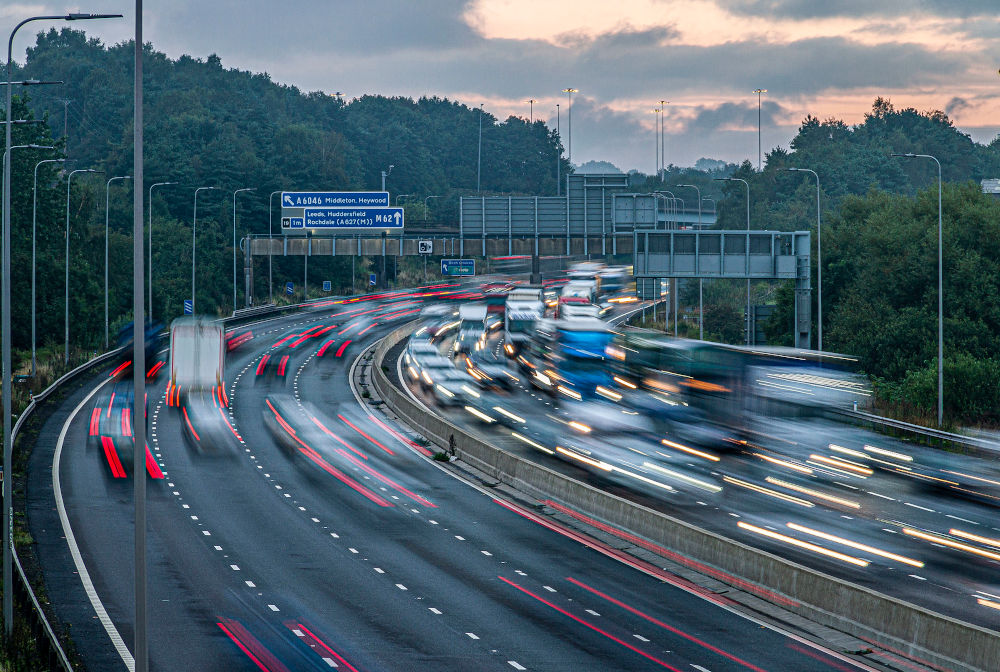 A skilled workforce
Rochdale's workforce is large, skilled and cost-effective to employ. A large proportion of the local workforce possesses the kind of mid-tier skills that are especially suitable for logistics. Over 40% of the 16+ population have Level 2, Level 3 or Apprenticeship qualifications. Recruiting in Rochdale represents a potential cost saving of over 23% on salaries compared to the national average.
A supportive environment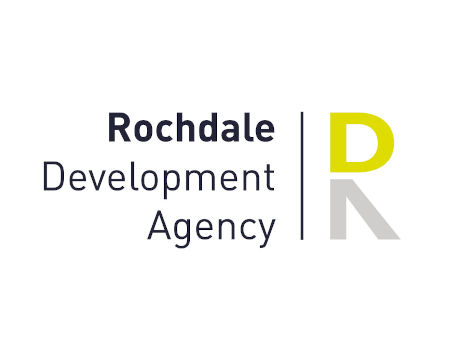 The RDA offers a full support service to logistics businesses in the borough, whatever your size or stage of development. Logistics is a key sector for Rochdale and a priority for the RDA.
The RDA is a collaboration between public and private sectors, dedicated to helping businesses thrive in our town. We offer a business support service that is a match for anything you'll find anywhere in the country. Through the RDA you will have direct access to specialists who will help you find exactly the right commercial property for your business needs.
And that's just the start. The RDA also offers expert assistance in areas like recruitment and training, business development, and PR and marketing. We can help you identify funding streams and growth opportunities, and introduce you to established business networks in Rochdale and the wider region.
Here are some of the many logistics companies which have made Rochdale their home