Office return sparks surge in orders
Posted by on 22 Oct 2021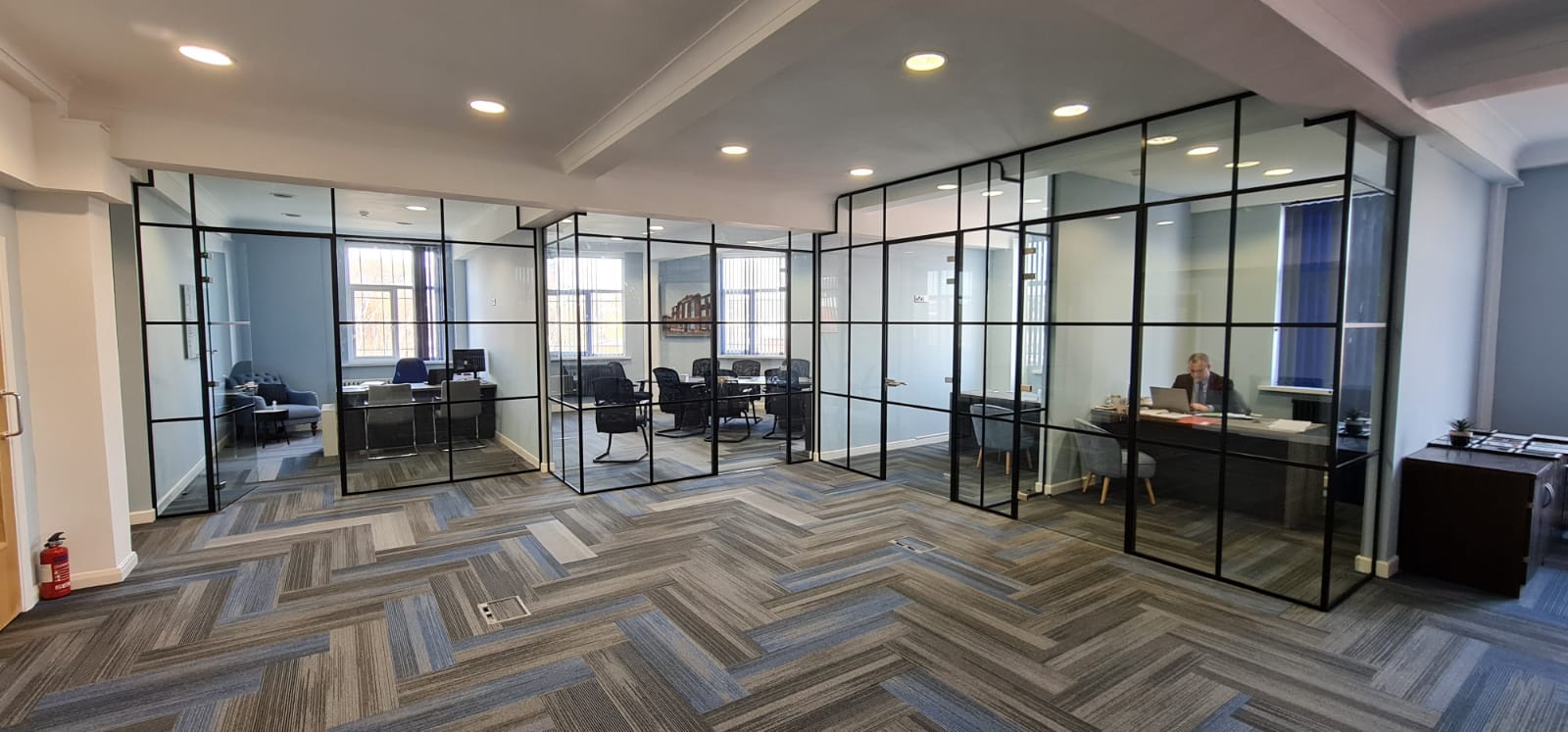 A Rochdale business that specialises in installing glass partitions has seen a big spike in demand as people return to the office. Ian Masterson founded Office Blinds & Glazing (OBG) in 1991 and employs 28 staff and has an annual turnover of £2.5m.
After seeing a huge drop in revenue in 2020 because of Covid, OBG has enjoyed a welcome bounce back in 2021 with orders almost back to pre-pandemic levels. The company works across multiple sectors, including schools, colleges, hospitals and residential property, but the majority of its jobs are office-related. Mr Masterson said the return to the office, combined with companies wanting to reconfigure their office space, had resulted in a surge in inquiries.
"Confidence is returning to the office market and there's a lot of pent-up demand," he said. "We saw an unprecedented dip in 2020 because of Covid but the market started to bounce back at the beginning of 2021 and our order book is looking very healthy in our 30th year. "One thing we have noticed is some companies are moving away from big open plan offices in favour of smaller, self-contained areas. "Glass is the go-to material for separating offices because it lets in natural light and is really good for the acoustics."
OBG is based in Chichester Business Centre, Rochdale, and has worked for a number of blue chip clients including Aston Martin, Harrods and the Bank of New York. Mr Masterson said OBG was looking to grow turnover to between £4m-£5m and was optimistic for 2022.
"We're working all over the country at the moment," he said. "We've just completed a couple of big jobs in Newcastle and central London and we're about to start in Bristol. "The level of development that is taking place in Manchester at the moment is absolutely fabulous and it's great for a Rochdale-based business.
"After the challenges of Brexit and the ongoing situation with Covid, it's nice to see companies pressing ahead with cap-ex investment. "As well as being good for us it's good for the Rochdale economy as we've just taken on three new members of staff."