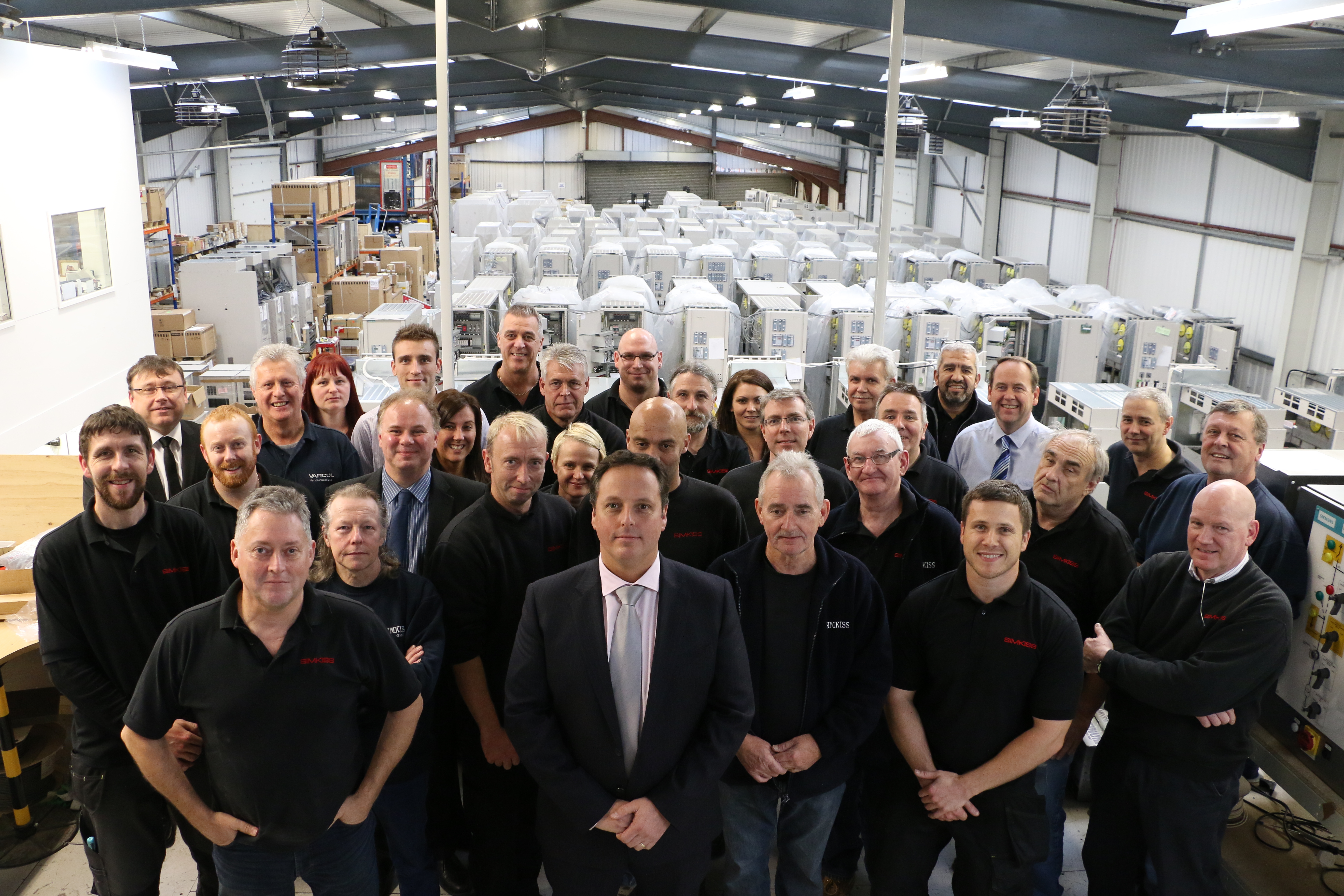 Simkiss
Paul Simkiss started the Simkiss group in 1999 and despite having a customer base that stretches across the UK, Simkiss is happy to call Rochdale home.
"Time in traffic is costly - Rochdale cuts that cost" Paul Simkiss says: "For a company like ours time in traffic is a costly problem. In the early days we bought a company based in East Manchester and realised that for the staff based there the majority of their time was spent in traffic, getting to and from the motorway. That's not a problem we have in Rochdale."
Simkiss is now based in the Stakehill industrial estate in Middleton. It's an ideal location for a business that is dependent on the efficient movement of parts and people.
"The location of our factory needed to have easy access to the motorway," says Paul. "Our location on Stakehill has it and that's something that is also true of all the large industrial estates in Rochdale. The M62 dissects the borough with Middleton and Newhey on one side and Rochdale, Heywood, Milnrow and Littleborough on the other."
In fact, Rochdale has direct access to three junctions of the M62, making the cities and airports of Manchester, Leeds and Liverpool less than an hour's drive away.
"Rochdale's history helps us today"
Interestingly, Paul also believes that Rochdale's rich manufacturing heritage creates another advantage for businesses operating in the town today.
He says: "Rochdale's history - particularly in the cotton industry - means the infrastructure for manufacturing components, and the wholesalers that support those industries, are readily available in Rochdale. For a business like ours, this means we can rely on local services that are conveniently located and competitively priced."
Rochdale's rich manufacturing heritage also means the town boasts a deep pool of skilled and semi-skilled labour. In fact, Rochdale's workforce is both well trained (thanks to the outstanding efforts of two nationally recognised further education colleges) and cost-effective to employ. Labour costs are 24% lower than the national average.
Benefits like these are helping Simkiss thrive. The high-tech business is helping to transform the way we control our homes. Simkiss has made its own home in Rochdale, a town built for business.
Simkiss Control Systems creates bespoke home automation systems for both developers and homeowners. It offers complete automation solutions alongside video door entry, whole home audio systems and automated energy saving solutions that make property more eco-friendly.
The company oversees projects, assisting commercial customers with design preassembly and factory testing. we also provide an after sales service to help customers get the most from advanced home automation. Needless to say, the Simkiss operation depends on smooth logistics, as parts and appliances move in and out of the company's premises, and staff travel to sites around the UK.