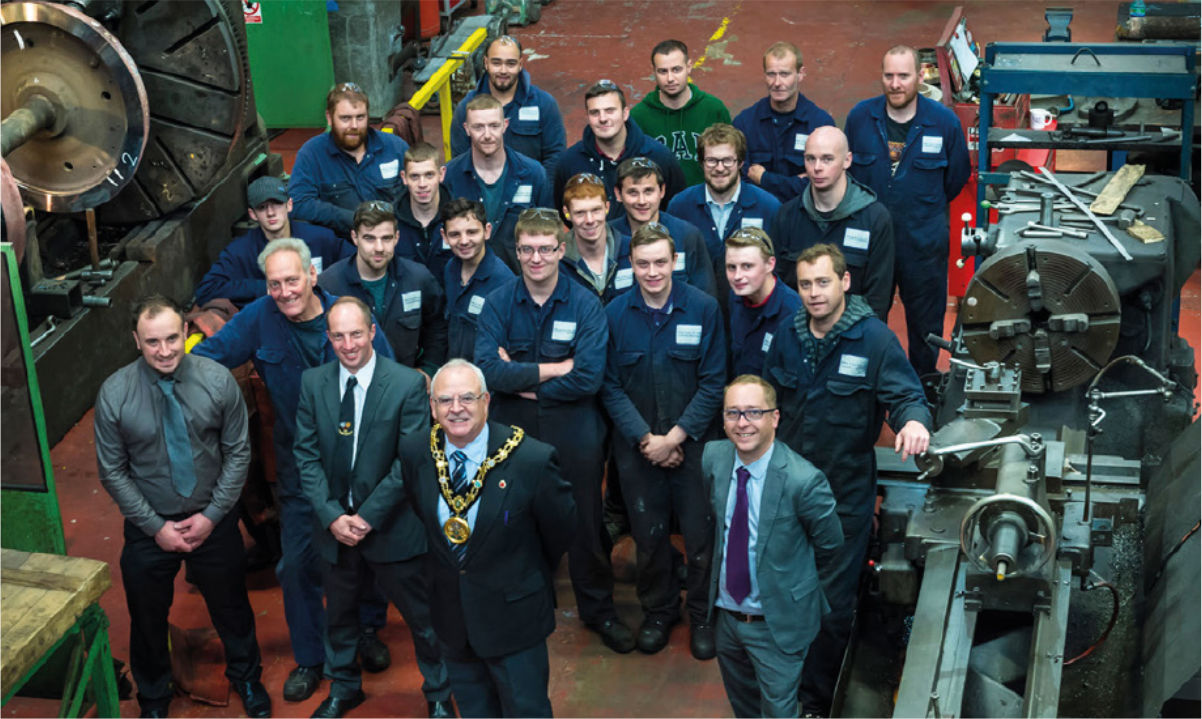 Riley and Son (E) Ltd
Riley and Son (E) Ltd, (the locomotive engineers who restored the iconic Flying Scotsman back to its original condition), have returned to Heywood. A grant from Rochdale Borough Council has enabled the company to relocate from Bury to a 22,500 sq ft industrial unit on Sefton Street next to Heywood Station on the East Lancashire Railway line.
The company is the UK's premier locomotive restoration and overhaul specialists offering a complete range of locomotive and component overhaul, repair and replacement services. They also own and maintain mainline steam locomotives for private hire and charter work.
Colin Green, director of Riley and Son (E), said: "We moved into Rochdale primarily because of all the support we were given by the council, who were enthusiastic from the off. It's the first time in our history we've ever received a grant and it's enabled us to buy new cranes which have transformed our operation".
Riley and Son plan to expand their workforce of 26 by a further 12 employees. They plan to establish a training academy linked to Hopwood Hall College for apprentices wishing to embark on a rail engineering career.