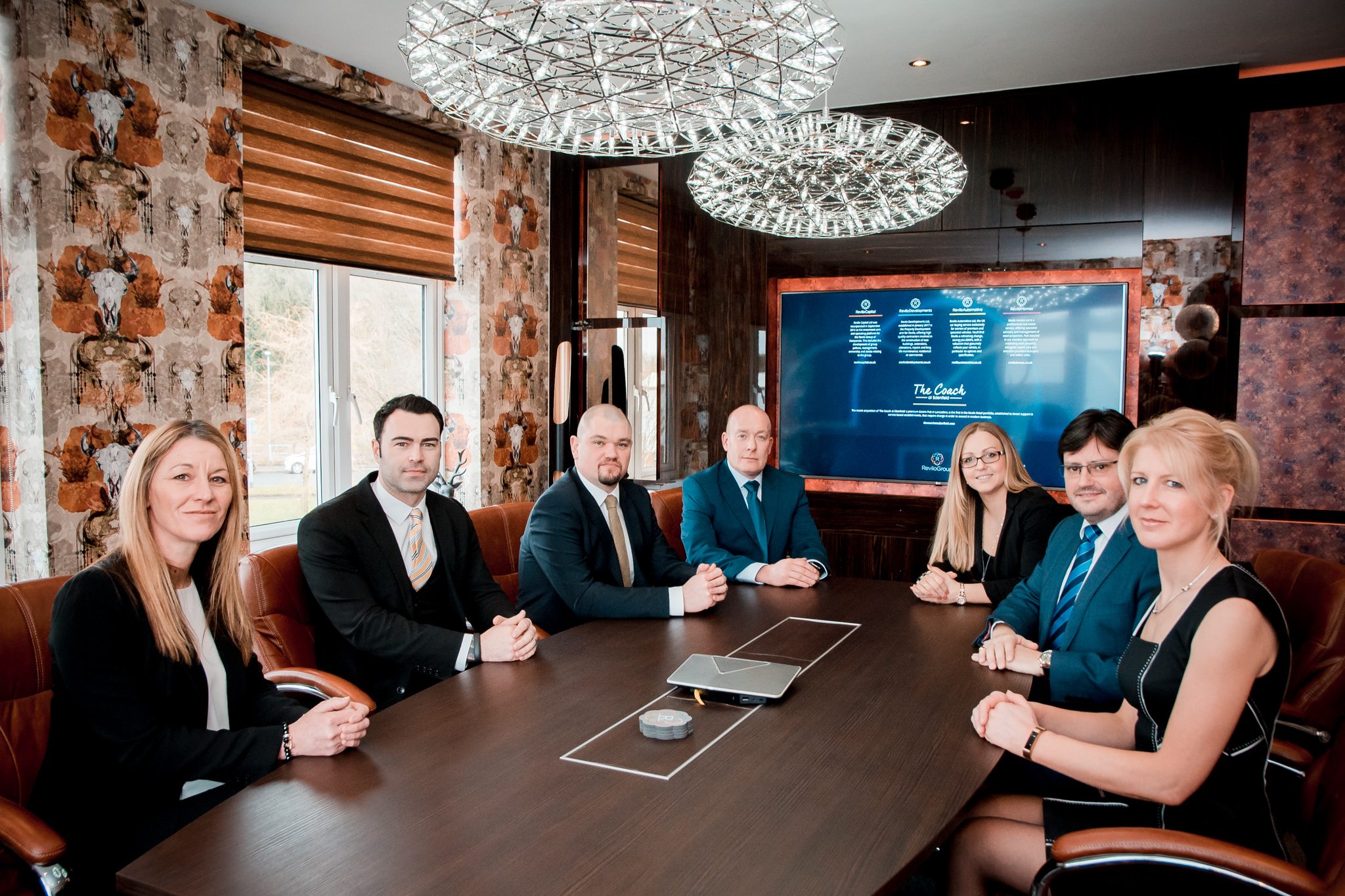 Revilo Group
Rochdale-based entrepreneur Lee Collins is the latest local business leader to join the Rochdale Ambassador scheme, just as his Revilo Group gears up for the next stage in its development.
Having sold his previous group of companies to a UK PLC in May 2014, Mr Collins founded Revilo Capital in September 2014, and the brand now operates in the investment, automotive, property development, new house building, estate agency, insurance and mortgage sectors. Revilo Automotive, the largest of the group's businesses by turnover, is a car buying service exclusively for owners of premium and specialist vehicles.
The Rochdale Ambassadors scheme, supported by the Rochdale Development Agency (RDA), harnesses the national networking activities of well-connected business people from across the region to promote the town as a place for business. Ambassadors spread the word about Rochdale's resurgence regionally, nationally and even internationally.
Mr Collins says: "I'm more than happy to talk about Rochdale because there is no doubt that the town is on the up as far as business is concerned. With fantastic access to the M62, M66 and M65 corridor you'd be hard pressed to find anywhere with better connections. On top of that the property here is great value for money and the investment in the town centre makes it an even better place to live and work."
Revilo has certainly found success in Rochdale. With a £200,000 refurbishment of its offices on Bridgefold Road nearing completion, the group is now in the process of bolstering its 60-strong team by recruiting for a number of roles. Positions immediately available across the group's businesses include carpenters/joiners, sales advisors, drivers and group buyers.
Mr Collins says: "We're looking for new members of our team to help drive the next stage of our development, and as much as possible we want to recruit locally. For us, the key attribute is attitude rather than formal qualifications. We welcome applications from positive, enthusiastic people even if they don't feel they have the right qualifications.
Mr Collins joins a growing list of successful local business people to join the Ambassador scheme, including representatives of Zen Internet, Simkiss Control Systems, Tetrosyl, and Hanson Springs, among many others.
Pictured from Left to right:
Gill Davies, Revilo Homes, Sales Director, Jamie Fraser, Revilo Homes, Valuations Director, Joe Greenwood, Sales Director, Revilo Automotive, Darren Clawson, Managing Director, Revilo Developments, Jemma Holden, Managing Director, Revilo Financial, Lee Collins, CEO, Revilo Capital & Revilo Group of Companies, Deborah Brierley, Revilo Capital, Lettings Director