Vita begin investment after Italian acquisition
Posted by on 22 Apr 2021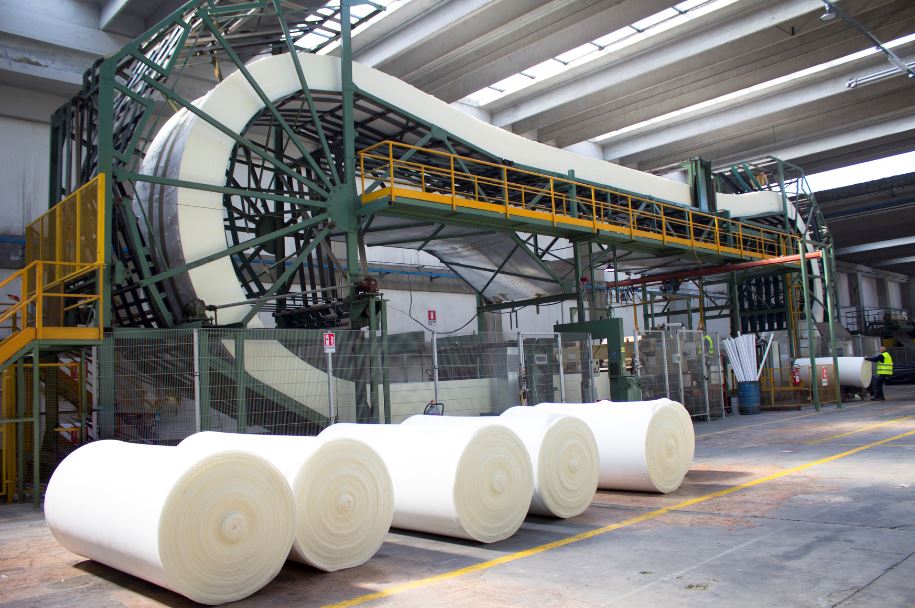 Rochdale-based The Vita Group has begun a comprehensive multimillion investment programme following the €6.1m acquisition of an Italian foam manufacturer.
The purchase of I.M.P.E. S.p.A., based in Naples, completed earlier this month and will enable The Vita Group - which employs 2,700 people across Europe and is headquartered in Middleton - to gain an important foothold in Italy.
The planned investments include replacing the existing foaming line with a state-of-the-art machine that is capable of producing the full range of comfort foams, a skills development programme for all staff, as well as a number of potential investments in the site's existing conversion capability.
The Vita Group's CEO Ian Robb said: "We're delighted to have completed this acquisition and to present Vita Italy to the world. Our investment and training programme is underway and we look forward to working closely with our new colleagues to take the Naples site from strength to strength, delivering innovative solutions to both new and existing customers in Italy and beyond."
The 40,000 m2 Naples site include a foaming department, tank farm, two conversion halls, three further warehouses, laboratories, offices, as well as extensive storage and transport space.
A previous investment in R&D has the potential to be further enhanced in the future, as Vita determines its requirements for a fifth Innovation Centre focused around the furniture sector.
Vita Italy will manufacture value added and differentiated polyurethane foam for the Italian furniture and bedding industry, as well as expanding The Vita Group's trade links with the Americas and North Africa.
The site, which currently has 32 employees and has production capabilities of 20k tonnes per annum, will enable Vita to release current production in Hungary and Romania to concentrate on further expansion in Eastern Europe and the Balkans region.
Operations are being overseen by business manager Radu Borsa, who has in-depth knowledge of the Italian furniture market through his experience as sales manager for Vita in this region. He will be supported by regional director Thomas Stachura.
Additionally, The Vita Group is developing programmes to help the wider Vita Italy team develop their skillset and has completed recruitment of a financial controller and safety, health and environmental manager to boost the management team onsite and enhance safety at the site.

Built on 70 years of heritage, The Vita Group develops, manufactures and markets a wide range of flexible polyurethane foam, Talalay latex and flooring products to create comfort, quality and functional solutions for customers.
The Middleton Innovation Centre combines Vita's technical expertise with the latest advanced testing equipment and systems and enables the Group to continue to deliver leading, innovative products.
Last year The Vita Group also helped manufacture 25,000 mattresses for the Nightingale hospitals in the fight against Covid-19 and is currently delivering products for medical mattresses, filters for ventilators, PPE mask inserts, and many other healthcare relate products.