Trade Mouldings officially opens its new 75,000 sq ft distribution centre on six acre site
Posted by on 27 Jan 2020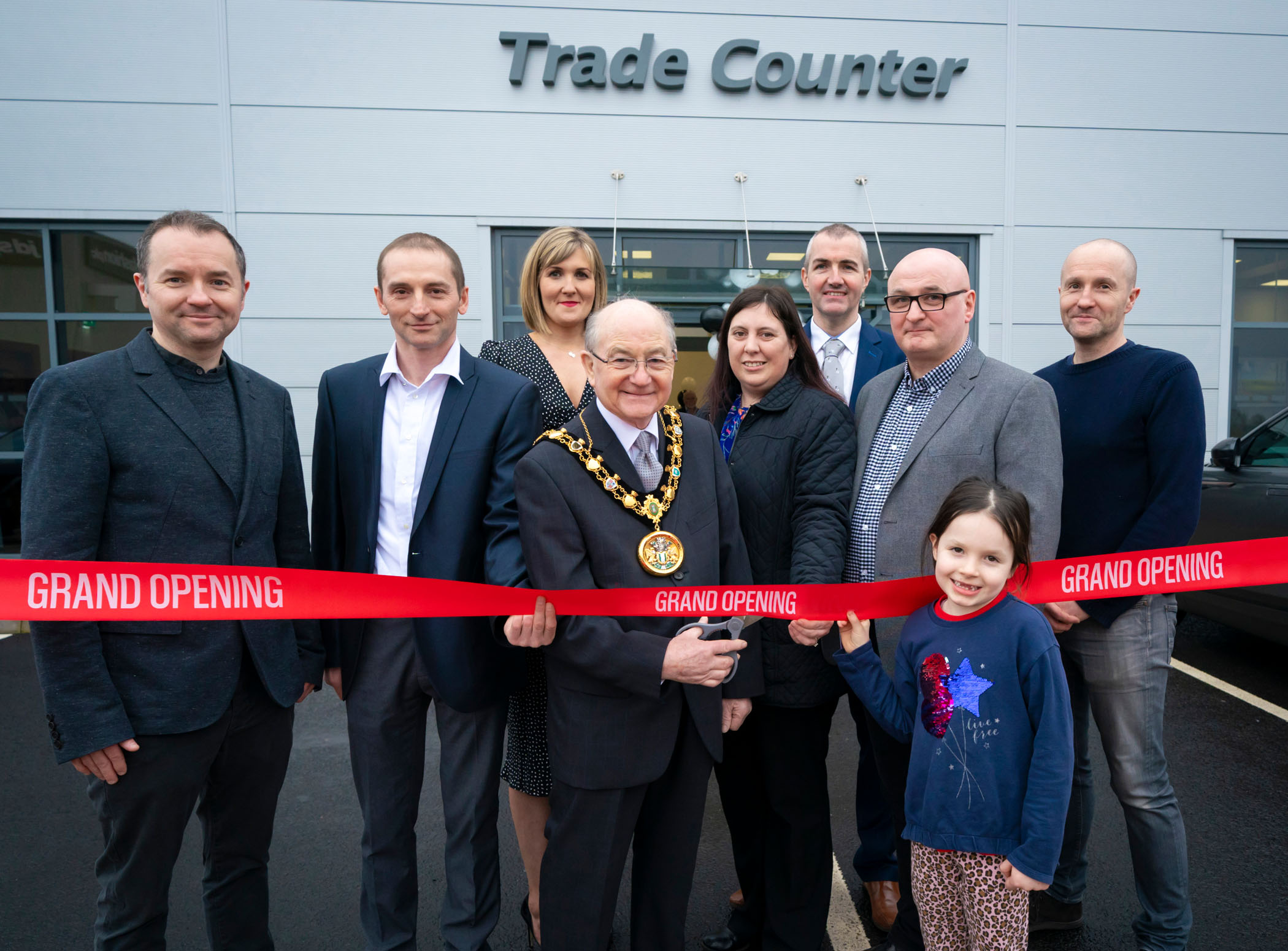 Trade Mouldings' has officially opened their new 75,000 sq ft distribution centre on a six acre site at Kingsway Business Park in Rochdale. The design and build premises has nearly trebled the space available to the manufacturer of kitchen and bedroom unit doors and MDF wrapped mouldings, and has created around 30 new jobs.
Northern Ireland-based Trade Mouldings has been distributing across the UK since 2002. The growing business needed extra capacity and flexibility that its new tailor made unit at Kingsway offers. Director Damien Connolly says Rochdale was the perfect location for the business as it sought to expand.
"Rochdale and Kingsway are close to three junctions of the M62 J19, J20 and J21 Manchester is on the doorstep, Liverpool and Leeds are within an hour and Birmingham is just over two hours away. That's a huge population base within easy reach. We have been based in the area for 15 years and wanted to remain close to our existing site as we have many key staff in the area who have been with us from the start."
The significant increase in capacity means the business can be more efficient, with an expanded stock range, a larger showroom and trade counter and a more complete service for customers, all under one roof.
After discussions with the developer at Kingsway, Wilson Bowden the company opted for a complete design and build solution, rather than buying an existing unit, as Damien explains:
"We wanted a tailor made solution for our products and a building designed exactly for our needs, with high eaves height, showroom and office space to our requirements and loading bays in the most efficient locations. We also wanted the option of additional land to future proof the business and we have further room for expansion next to the unit we are acquiring at Kingsway".
Kingsway Business Park has been developed through a joint venture partnership between Wilson Bowden, Homes England, Rochdale Borough Council and Rochdale Development Agency.
Councillor John Blundell, cabinet member for regeneration at Rochdale Borough Council and board member of the Rochdale Development Agency said: "We're delighted that an ambitious, growing company like Trade Mouldings has chosen to stay in Rochdale and develop a site at Kingsway Business Park. That shows the confidence they have in both Kingsway and the area".
P3 and JLL are the appointed agents for Kingsway Business Park.