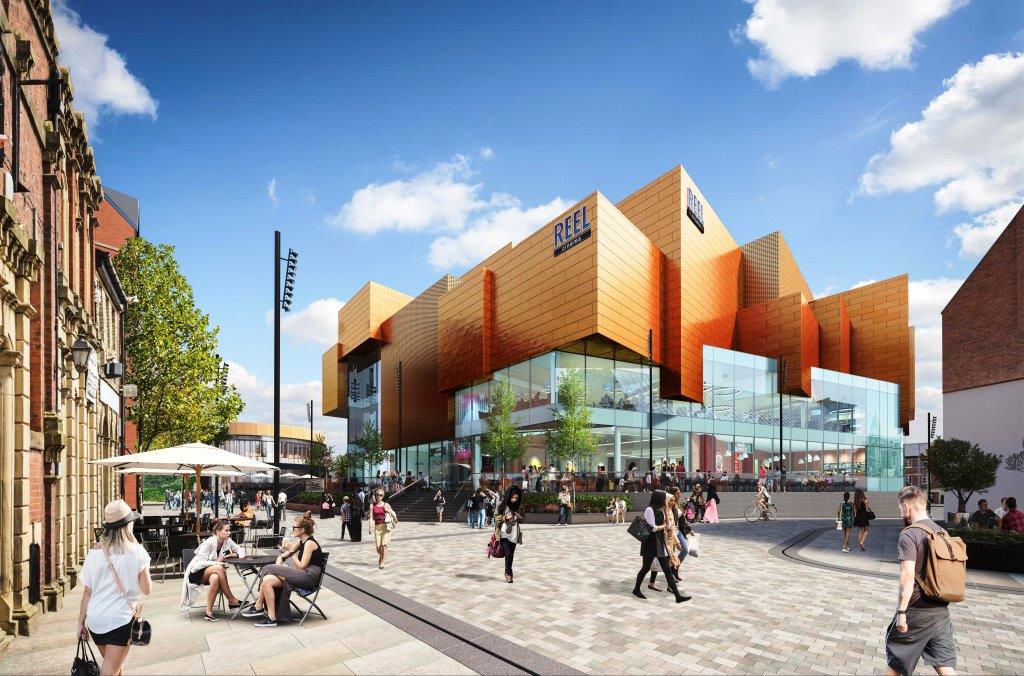 Three new tenants announced for Rochdale Riverside
Posted by Aahmed on 26 Jan 2018 at 07:00
Three more high street giants have signed up to Rochdale's new retail and leisure development, Rochdale Riverside.

Boots, River Island and JD Sports have collectively taken space totalling around 30,000 square feet, with the businesses planning to invest more than £3m in brand new stores. The deals secure the stores' long-term future in Rochdale.

In an important week for the scheme, M&G Investments also announced it will fund the £80m project.

The deal, one of the most innovative of its kind, was struck with the council and the scheme's developer Genr8. It will see the £80m cost paid back over a 35-year period, funded by the rental income received from the occupiers.

Boots will be spending more than £1.5m on a brand new Rochdale store which will sell luxury brands alongside its usual product lines.

River Island will invest £1m in a new two level store featuring a ground floor and mezzanine, while JD Sports, whose international distribution hub is also based in Rochdale, will open a new unit which will be almost three times the size of its existing store, enabling it to stock a significantly wider product range.

Councillor John Blundell, cabinet member for regeneration at Rochdale Borough Council, said: "The fact that three more well-known brands have committed to this fantastic new development is a clear sign that they want to be part of Rochdale's long term future, despite incredibly challenging trading conditions in towns and cities up and down the country.

"These brands have seen the millions of pounds of investment which has gone into Rochdale town centre in recent years and really want to be part of the exciting future that we're delivering for our residents and visitors."

Warwick Smither, from Cheetham & Mortimer, the scheme's retail agents, said: "These new lettings represent a massive endorsement for Rochdale. All three retailers are committing significant new investment and will be bringing their most up to date retail offering to the town. This new scheme presents an opportunity to acquire modern retail accommodation in which to deliver their latest high street formats."

The Rochdale Riverside scheme will bring 24 new shops, restaurants and leisure facilities, covering around 200,000 square feet, to the heart of Rochdale town centre. Around 350 parking spaces will also be built as part of the development.

Leader of Rochdale Borough Council, Councillor Allen Brett, said: "This is part of the £250m regeneration of the town centre, which started in 2011 and has included the creation of Number One Riverside, the new transport interchange and the new sixth form college. We're also creating a brand new £3m market in Rochdale town centre. We're serious about transforming the fortunes of our borough and you only have to look around to see the massive changes that have already taken place."

Mike Smith, partner at Genr8 Developments, said: "This significant investment is a huge boost of confidence for the town and for the scheme which will play a significant role in the continued regeneration of Rochdale."

Investigatory and preparatory work has already been carried out at the site. Construction is expected to start at the end of February, with completion due in summer 2020.

The scheme is being delivered jointly by Genr8 Developments and Kajima in partnership with Rochdale Borough Council.