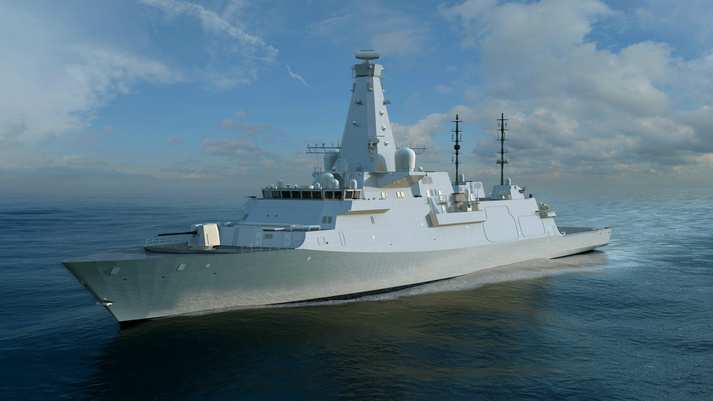 Salt Separation Services awarded contract by BAE Systems
Posted by on 13 Jan 2017
Salt Separation Services, a Rochdale (UK) based SME, has recently been awarded a contract by BAE Systems to design and manufacture Reverse Osmosis (RO) desalination plants and associated water treatment equipment for the first three Type 26 Global Combat Ships for the Royal Navy.

Each ship will be fitted with two RO plants, each providing 54 m3/d of potable water from seawater and 0.6 m3/d of high quality technical water. In addition, a filtration package and chlorine dosing unit will be provided for the treatment of embarked fresh water.

The UK Government committed to buy eight of the advanced Type 26 Global Combat Ships in its 2015 Strategic Defence and Security Review, which will in time replace the anti-submarine warfare Type 23 frigates. Type 26 will be globally deployable and capable of undertaking a wide range of roles from high intensity warfare to humanitarian assistance, either operating independently or as part of a task group.

This contract (which is worth in excess of £2M) is the latest in a series of projects undertaken by Salt Separation Services for the marine and offshore industries. The company is actively involved in providing equipment and through life support for the UK's Royal Navy, with equipment fitted on Type 23 frigates, QE-class Aircraft Carriers, LPD-class, LPH-class, MCMV's and SRMH's. Recently, Salt Separation Services have completed full military testing of a prototype plant for Royal Navy submarines with the first of class plant delivered in April 2016.

Early last year, Salt Separation Services were awarded a contract to design and manufacture sixteen RO plants for installation onto the Royal Australian Navy's eight ANZAC-class frigates. The RO plants will be installed as part of the ANZAC Platform Systems Remediation (PSR) Program, between 2017 and 2022.

In March 2016, the first two plants for the Royal Malaysian Navy's new Littoral Combat Ships underwent factory testing with the client witnessing these tests in Rochdale. The remaining ten plants will be assembled in Malaysia by Salt Separation Services' Malaysian agent over the next four years.