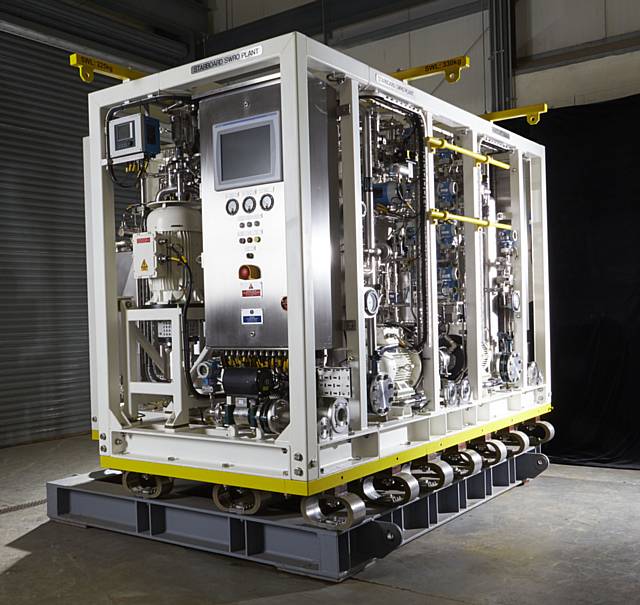 Salt Separation Services awarded an £8.5 million contract
Posted by Aahmed on 15 Mar 2016 at 10:01
Rochdale-based equipment manufacturer Salt Separation Services, which specialises in marine and offshore reverse osmosis desalination plants, has been awarded an £8.5 million contract with the UK Ministry of Defence to support the Royal Navy's fresh water production and treatment equipment.

The new five year through-life support contract follows on from a previous support contract which the company was awarded in 2008.

Under the contract Salt Separation Services, which employs 59 people in Rochdale, will provide in-service support for water processing and treatment equipment on Royal Navy surface ships and submarines as well as Royal Fleet Auxiliary (RFA) platforms.

The equipment being supported – in total around 1,500 pieces of kit – performs an important role by enabling the production and delivery of fresh drinking water at sea.

The contract will support four full-time positions. Approximately 20 staff members from Salt Separations Services' other technical and service teams will be brought in from other projects to support contract work as and when required.

Minister of State for Defence Procurement Philip Dunne said: "This contract highlights the vital role which small companies play in keeping our sailors fighting fit while they are sea. It also demonstrates the positive effect of Defence investment, which supports SMEs in employing skilled people to assist in their quest for innovative solutions.

"Thanks to expert engineers across the country, such as those at Salt Separation Services, and the UK's £178 billion commitment to UK Defence, our Armed Forces have the cutting-edge equipment they need."

The scope of the new contract includes spares provisioning, repairs of equipment, management of documentation and technical support. The contract also involves Salt Separation Services providing engineering support to afford continuing mission capability and system availability to the Royal Navy.

Salt Separation Services were selected following a competitive tendering exercise, having demonstrated their ability to offer value for money solutions for provision of a spares/repairs service that will meet required availability targets as measured against some demanding key performance indicators.