Rochdale Development Agency achieves record year for business investment
Posted by on 1 Jun 2021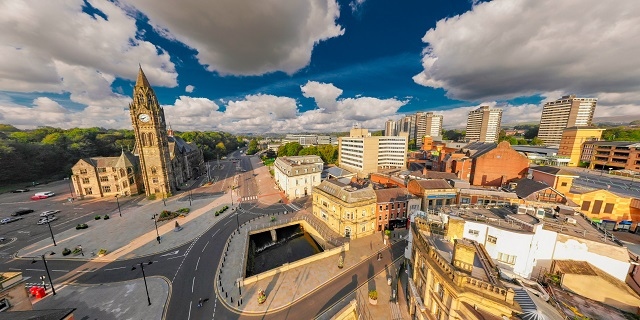 Photo © Rochdale Bid
Rochdale Development Agency (RDA) secured a record 51 business investment projects for Rochdale in the last financial year – an increase of 59 per cent on the previous 12 months.
The work of Rochdale's economic development agency to attract inward investment and support company expansions led to the creation of 500 jobs and safeguarded another 274 jobs during the 12 months to the end of March 2021.
Despite the pandemic the RDA also delivered £73.5m of property investment and completed the building of 221,000 sq ft of commercial floor space in the last year.
Cllr John Blundell, cabinet member for Economy & Communications at Rochdale Borough Council, and RDA board member said the agency's performance was based on a record number of investment enquiries.
"Logistics is clearly a big sector for Rochdale because of our unrivalled access to the M62. New developments are planned across the borough, such as at South Heywood, which will help us to attract large scale logistics operations in the future.
"We're also building the Advanced Machinery and Productivity Institute (AMPI) at Kingsway which will be a game-changer for bringing more manufacturing companies to Rochdale." New developments such as Rochdale Riverside and Logic at Kingsway proved popular with businesses and contributed to the RDA's investment success in 2020/21."
Rochdale Riverside attracted occupiers such as M&S, H&M, Next, Reel Cinema and Putt Stars.
The RDA is the economic development agency for Rochdale. An independent study in 2020 calculated the RDA generates £14 for the local economy for every £1 spent on it by the council.