Rochdale construction firm hit record £16m turnover
Posted by on 17 Feb 2021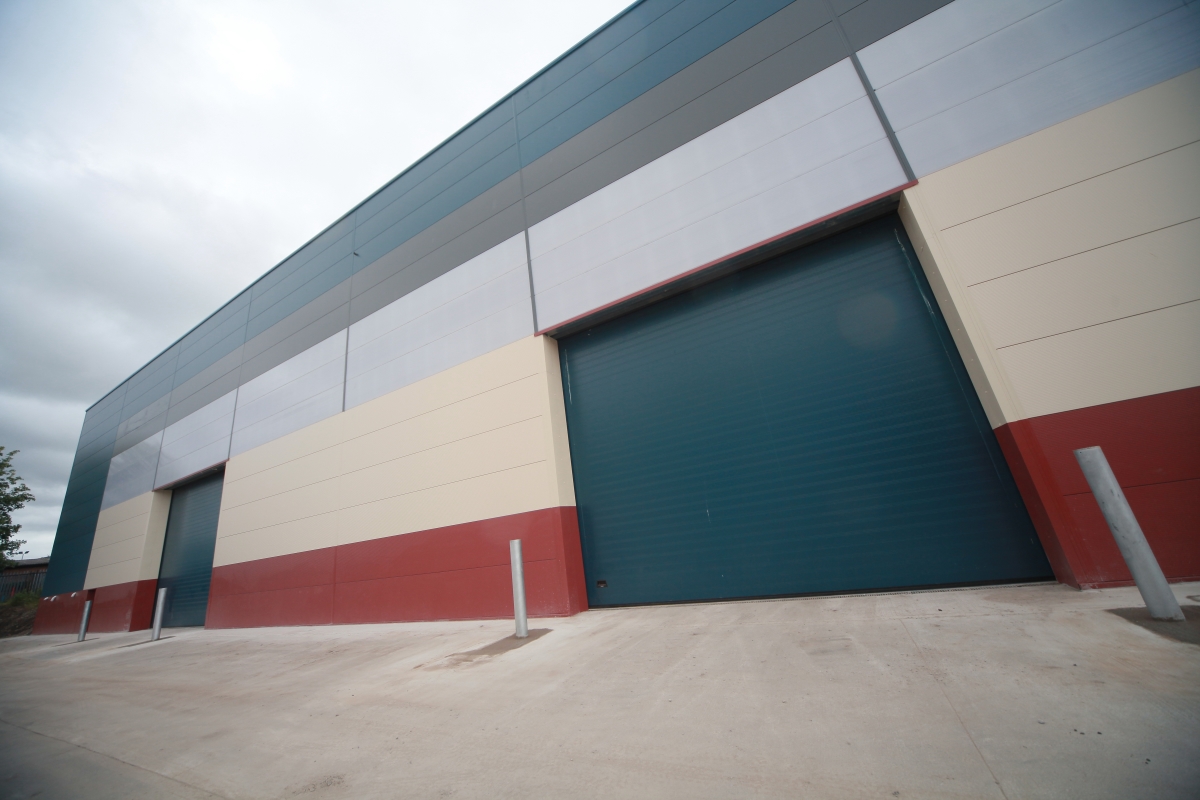 Photo © Picture caption: £3m assembly centre at Dunphy Combustion that was built by PLP Construction
Rochdale-based PLP Construction has reported record turnover in 2020 of £16m.
The family-run business was founded by managing director Philip Bradley. His son Laurie Bradley and daughter Joanne James are both directors and responsible for the day-to-day running of the business.
PLP Construction employ 40 people and specialise in education; commercial; and housing.
Last year the company was involved in 30 projects and had a record turnover of £16m, made up of £13m from their construction division and £3m from their civils division. The figure is up from £12m in 2019.
Projects included the building of a £3m assembly centre at Rochdale manufacturer Dunphy Combustion.
Director Laurie Bradley put their record-breaking performance down to the combination of hard work and having a dedicated workforce.
"2020 was a very challenging year because of Covid-19 so we're very proud of our trading performance," he said.
"A lot of hard work went into it. We were involved in around 30 projects, which included schemes started in the previous year and finished in the last financial year and also jobs started in the last financial year and still live today. Our average value of project is increasing."
Director Joanne James said: "The company is a family-run business built on a foundation of strong family values of honesty and openness which is reflected in the high level of repeat business we have from our clients.
"Our greatest asset is our locally-based, directly employed workforce. We have a low staff turnover with the majority of our staff being employed by us for in excess of five years.
"We invest heavily in staff training and development, as well as employing apprentices and trainees, to future-proof our business. We also have a strong supply chain.
"Hopefully our clients appreciate the level of quality and uniformity in terms of our product and the fact we strive to deliver our projects on time and to the agreed budget."
Laurie added: "We can do most things in a construction environment ranging in value from £50,000 up to £5m. We endeavour to have a good mix of work to insulate ourselves against the rise and falls we experience within the sectors of the market."
Education accounts for 25 per cent of their work while commercial work constitutes another 20 per cent. The company's house-building arm is also flourishing.
"Rochdale is very important to us and accounts for about 20 per cent of our work," said Joanne. "We're proud that a lot of our education work has been in Rochdale at places like Castleton Primary School, Hopwood Hall College; St Luke's C of E Primary School and Harwood Park Primary School."
Laurie added: "A significant part of our work is in the housebuilding sector and we work closely with housing associations and private developers where individual house prices can be in the millions of pounds."
Experienced property expert Matt Sorrigan has recently started working with PLP Construction, which is due to celebrate its 40th anniversary in 2022.
Laurie said: "We want to continue to invest in our people and strive to improve the quality of what we deliver. We also want to protect our margin by looking at our systems and procedures to ensure we deliver the right product to the right quality on the first attempt.
"Finally, we want to ensure we can pass on to the next management team a business with a strong balance sheet and a healthy pipeline of work and is which is resilient in all measurable aspects".