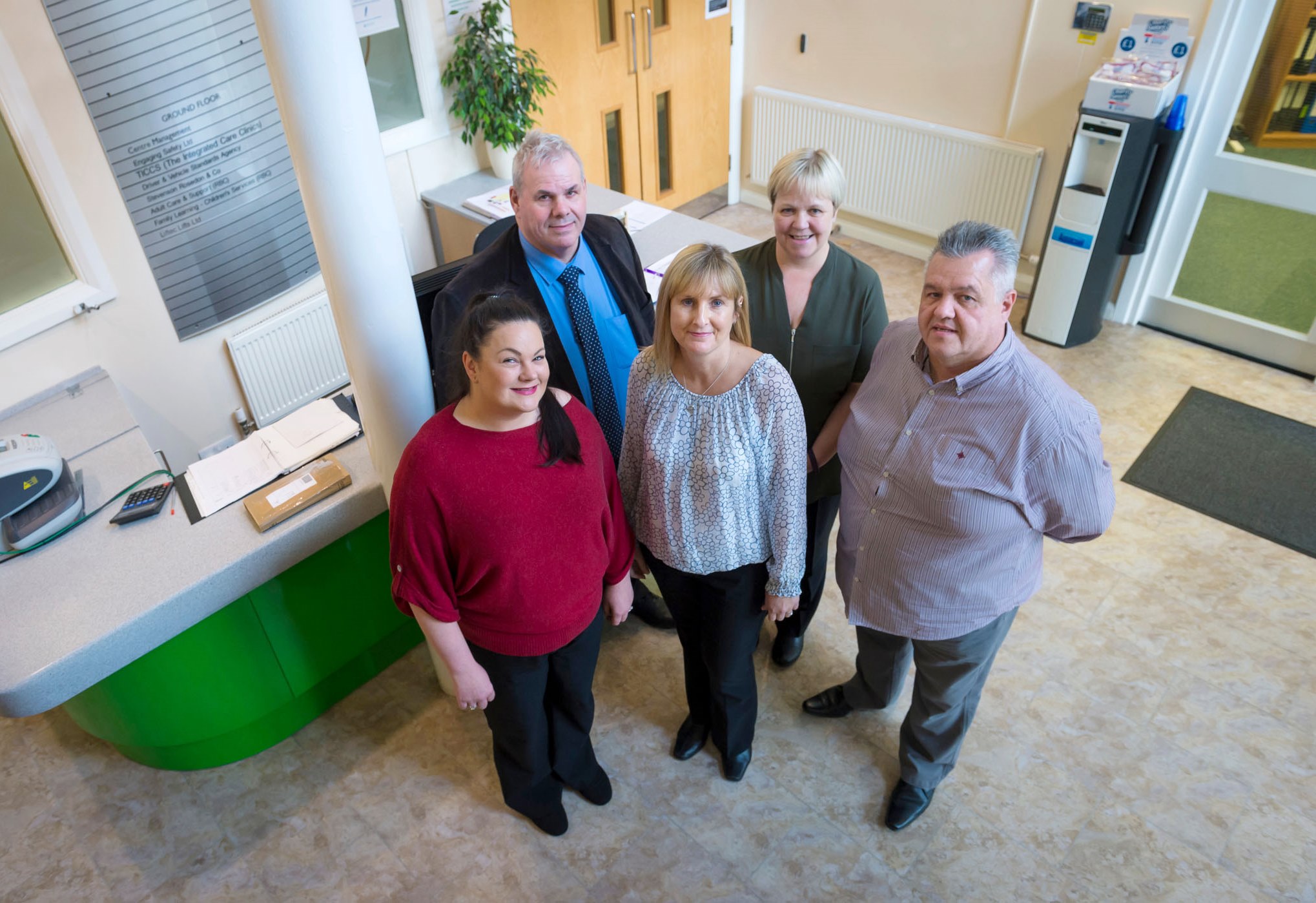 Rochdale business taking success to another level
Posted by on 2 Nov 2017
A decision to open a new northern base in Rochdale three years ago has helped a rapidly-rising business reach a new level.

In 2014 Liftec Lifts, who manufacture, install and maintain passenger lifts and escalators nationwide branched out and opened their first northern office inside Globe House - managed workspace run by Rochdale Borough Council. Since then, the company has doubled in size, expanding into a bigger 400 square foot office last year and recruiting two new office staff and several site engineers in the process.

The decision to open in Rochdale was an easy one, said northern region operations manager Mark Brannon:"Liftec already had bases in Kent and Hampshire, but wanted to be further North too so we could be closer to clients in the Midlands and North. We looked at various options online including Warrington and some other potential office sites in Greater Manchester but were most impressed with the offer at Globe House in Rochdale."

Globe House gives easy access to the M62 motorway as well as conference rooms, 24-hour access and on site security.

Mark added: "Globe House was the best option and we find it good value. Recruiting staff has worked well here and we are planning further expansion, increasing our sales and support team so we can service more clients."

And the business is thriving - since being in Rochdale Liftec have been awarded significant projects including maintenance contracts at Manchester Airport, Rochdale 6th Form College and various stores at The Trafford Centre. They have completed major installations at Sheffield Hallam University, Chorlton Medical Centre and work for prestigious clients including B&Q, Bupa and high street retailer TK Maxx. They've also installed high rise lifts in premium commercial premises in the heart of London from their head office in Dartford.

With plans for further growth, Mark said they are committed to Rochdale: "We all really like the set-up here, there are lots of local amenities close by, you can walk to the Metrolink stop or into town and we've been able to get one to one support from the council's centre manager on all the vital day to day aspects of running a business."

Councillor Richard Farnell, Leader of Rochdale Borough Council who met the team at Liftec during a visit to Globe House this week said he was pleased to see our managed workspaces helping another company grow: "It's good to see a company come up to Rochdale and open a new base to support their increasing customer base in the North. Our council-run managed workspaces provide a sound base and a platform for companies to grow and I am pleased we have been able to give them a lift over the last three years!"

To view virtual tours of the councils offices available to rent and get more information visit www.rochdale.gov.uk/managedworkspace or phone 01706 751150.