Rochdale Business Awards
Posted by on 14 Nov 2016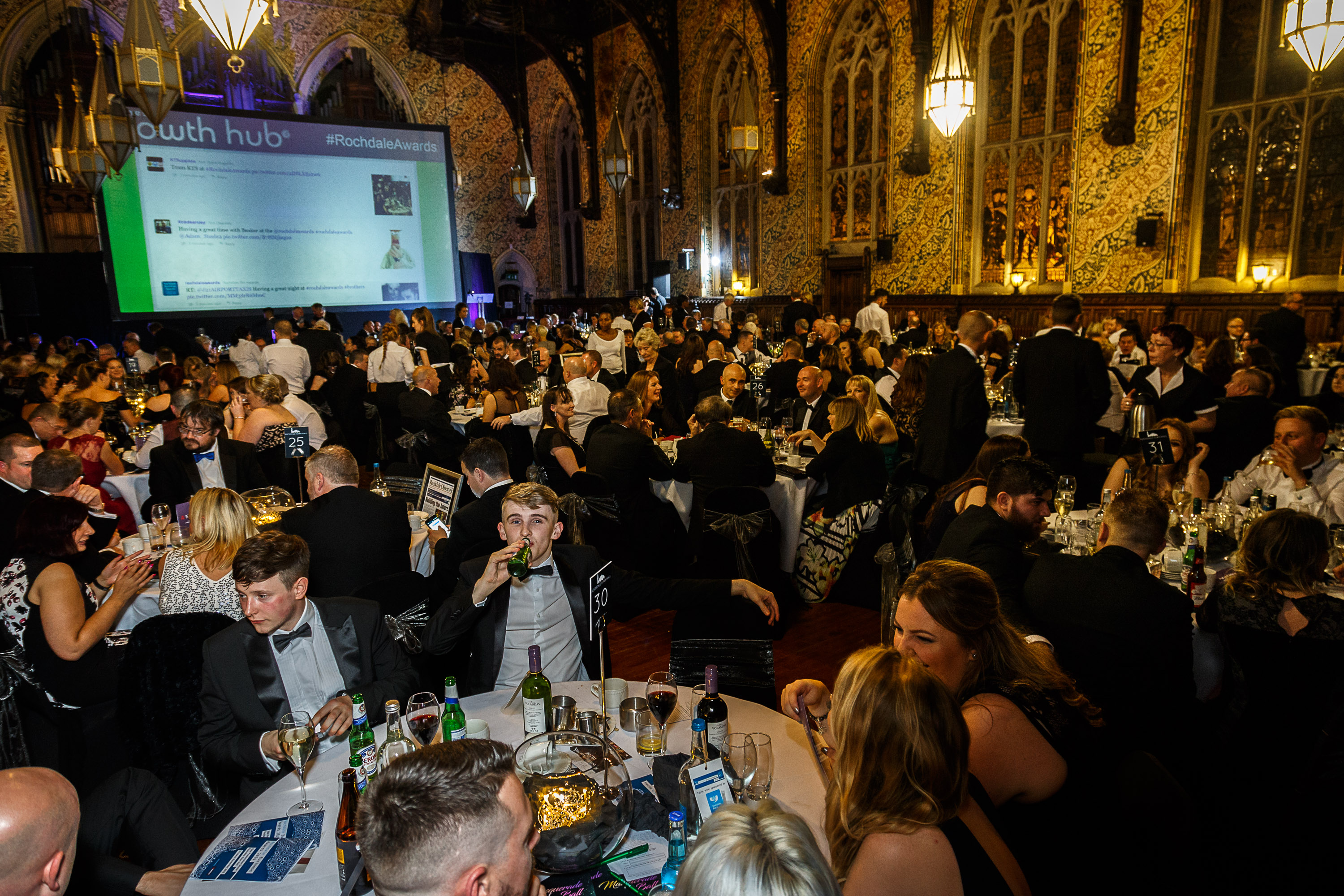 TRIBUTES flowed from all directions following the hugely successful sixth Rochdale Business Awards in the Great Hall at the Town Hall on Friday.
Once again the borough's business community gathered to celebrate the continuing success of Rochdale's thriving industrial and commercial scene with more than 300 finalists, sponsors and their guests enjoying a party which went on into the early hours.
Councillor Ray Dutton, the Mayor of Rochdale, in an impromptu address spoke of his 'pride' and seeing so many successful businesses and their owners, managers and staff gathering to share each other's success.
"It is a privilege to be here this evening to witness and see for myself the health of so many flourishing businesses right here in Rochdale," he said.
Eight awards were presented during an Oscars-style ceremony with all the 24 finalists – from businesses as diverse as fruit retailers to engineers working of the world's most famous steam locomotive The Flying Scotsman – featured in video films on a giant screen.
All 24 finalists were received on stage to be presented a with a framed copy of a Rochdale Observer front page detailing their journey to the gala dinner ceremony.
The drama unfolded on stage as awards hosts Andy Hoyle, from Revolution radio, handed each category sponsor a gold envelope containing the name of the winning individual, company or organisation.
There were huge cheers and celebratory high-fives as the winning tables celebrated their success.
Earlier, Rochdale Borough Executive Leader Councillor Richard Farnell had reminded his audience of how the local authority was working hard to transform the infrastructure of the town, including investment in the town centre.
"We will be working with you, the business community, to continue the transformation of Rochdale and to make this borough a place that attracts more and more top companies like Tetrosyl, which has moved into our town centre," said the Leader.