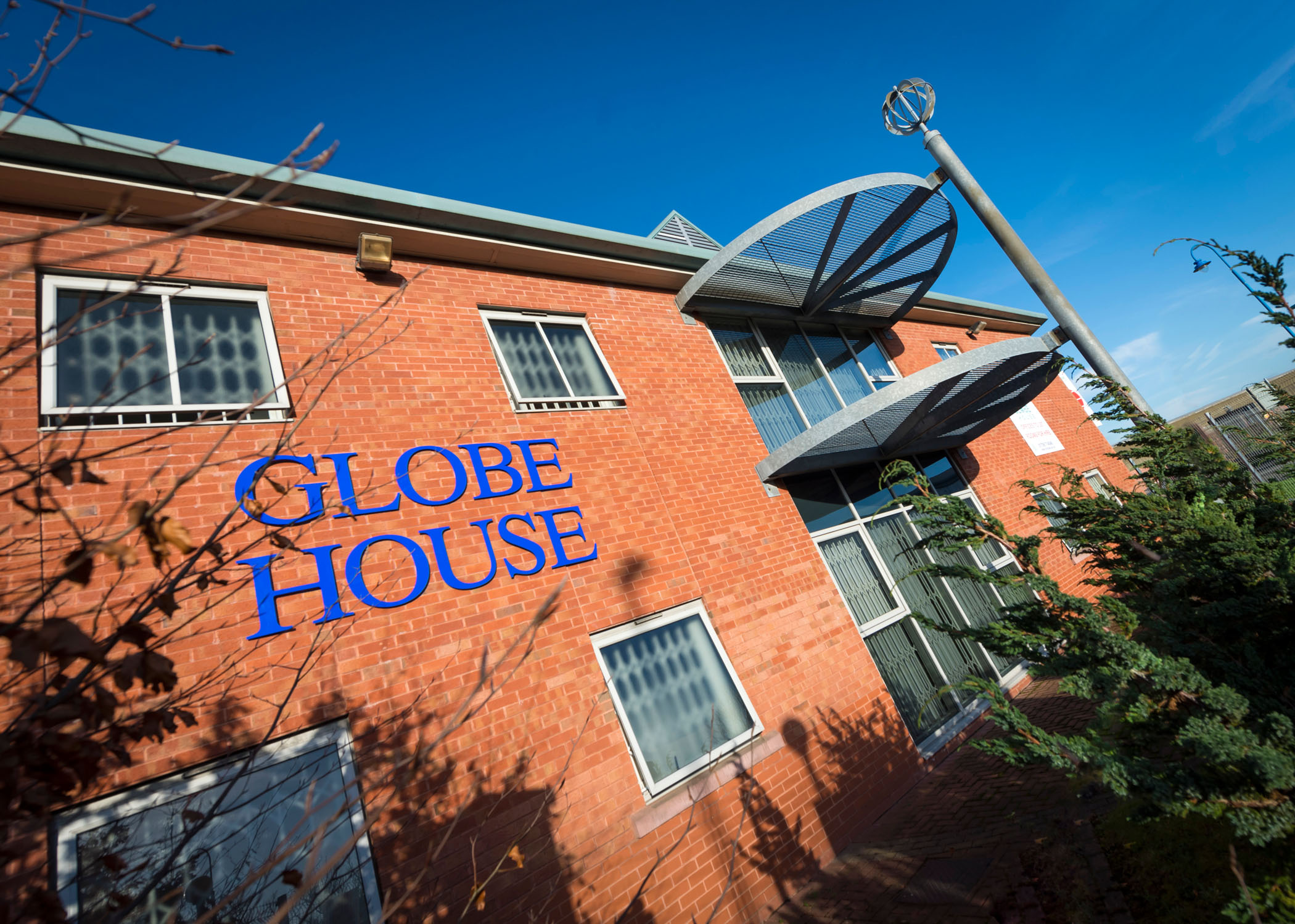 Relaxing reflexology gets a foothold in Rochdale
Posted by Aahmed on 29 Jun 2018 at 13:19
A solution for stressed out office workers may have been found in Rochdale – after massage therapist and reflexologist Michelle Mills moved to Globe House business centre in the town.

It's proved to be a great move for Michelle, after deciding to open her own premises earlier this year. She had previously been based at True Serenity in Castleton, but when they relocated, Michelle took the opportunity to open up her own place.

With over 100 clients in the borough, Michelle wanted to stay nearby, so after viewing various shop units and salon spaces and drawing a blank she decided to go back to the drawing board and take the more unusual step of looking at the boroughs managed office market. After searching for nearby offices on the internet she came across Globe House - managed workspace run by Rochdale Borough Council. She said:
"I was just searching on the internet for inspiration and when Globe House came up I liked the look of it. It was a bigger space than I'd initially been looking for but I thought it had the potential to really work."

After taking a look around, Michelle signed up and set about creating a relaxing environment inside her office unit for her business 'Holistics and You'. The extra space meant she's been able to add to her growing list of services which include holistic massage, deep tissue massage, indian head massage and aromatherapy massage. She also practices reflexology and hot stone massage.

Whilst in India recently Michelle studied the powerful mind and body treatment Ayurveda, designed to help you stay vibrant and healthy within a world of change, which she plans to use to further enhance the support offered.

As her customers continue to grow in number thanks to recommendations and daily enquiries from her website Michelle's new venture is certainly keeping her busy, which means a ten minute commute from nearby Balderstone is very handy:
"Globe House is great for my clients and it's so easy to get to for me, so I spend less time travelling. Clients love my new location, it's close to transport links, there's a managed reception, good disabled access, security, free parking and the staff are so friendly."

And for staff working in Globe House who may be suffering from the effects of poor posture after sitting at a computer all day – thanks to Michelle there's now help on hand, with massage proven to help with neck and shoulder issues, stress and muscle tension!

Councillor Daalat Ali, cabinet member for planning, development & housing said: "Our council-run managed workspaces have provided a helping hand and all important step up for lots of local businesses and it's great to see a company taking an innovative approach to the space and doing so well."

To view virtual tours of the councils offices available to rent and get more information visit www.rochdale.gov.uk/managedworkspace or phone 01706 751150.