Record number of applications to join Hopwood Hall College and University Centre
Posted by on 25 May 2021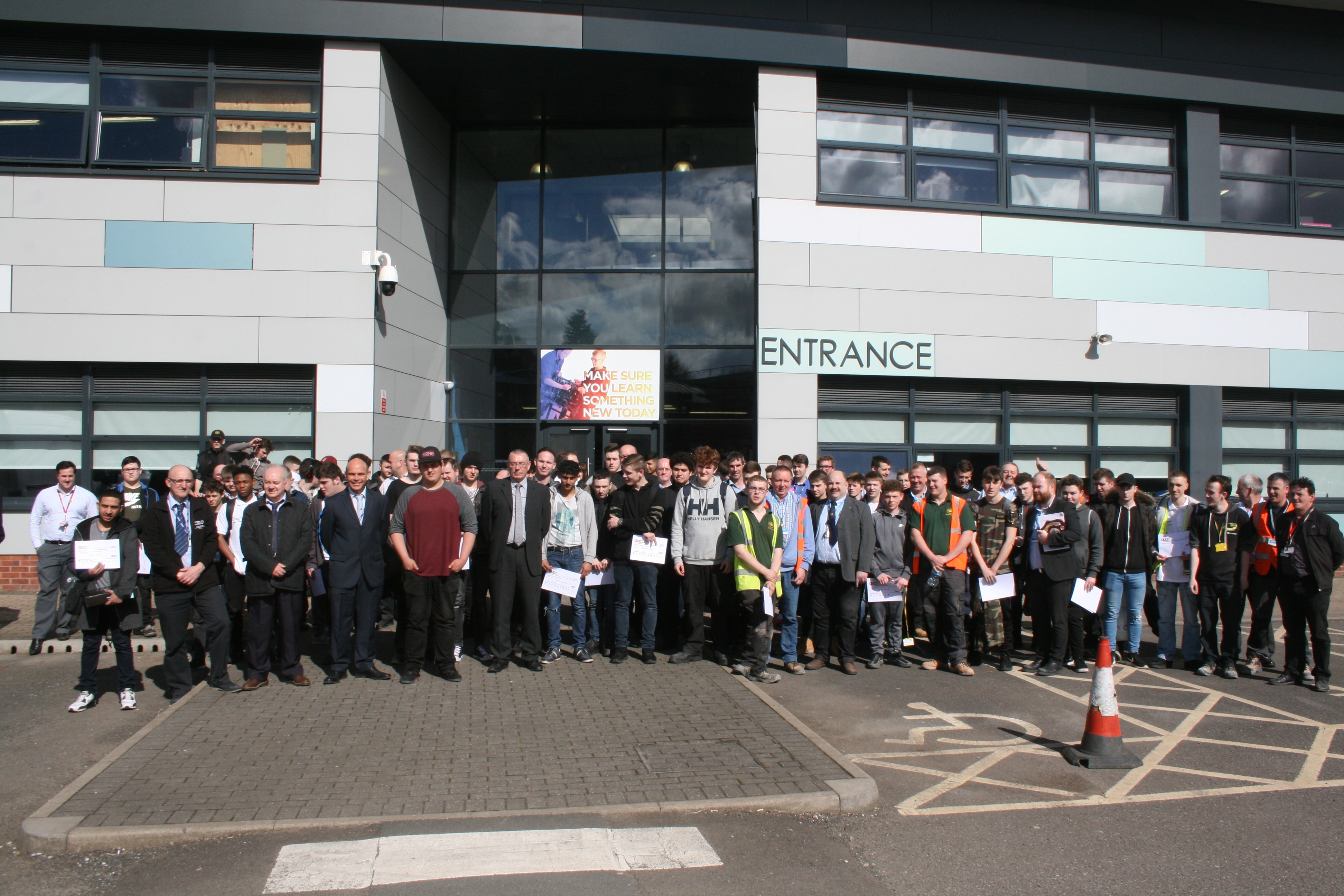 Hopwood Hall College has received a record-breaking number of applications.
The Rochdale college currently has around 7,000 students and has seen a huge spike in demand across all their courses.
The college changed the way they collected their data in 2017 but applications in 2021 are 93 per cent higher than four years ago.
Julia Heap, principal and CEO of Hopwood Hall College and University Centre, said: "We're thrilled to have received a record-breaking number of applications from both school leavers and adult learners.
"It really is such an exciting time to come study with us – with brand new qualifications on offer and millions being invested in our facilities.
"There's still time for people to apply and ensure that they can enjoy the same life-changing experience from September 2021."

Lisa Vincent, head of communications & marketing at Hopwood Hall College, said: "In terms of current full-time numbers we are at our highest levels experienced since the college became purely vocational around 11 years ago.

"The surge in appetite from school leavers comes hand-in-hand with a surge in popularity for our apprenticeships from all age groups as well as our part-time courses. We've added lots of flexible learning opportunities and our free online tasters and self-study courses are massively popular."
In February 2021, Hopwood Hall College announced it would be building a £6.1m extension to its Technology Centre at its Middleton Campus as it prepares to launch a range of T-Level qualifications.
T-Levels are high-quality technical alternatives to A-Levels and Hopwood Hall College is one of the first colleges in Greater Manchester to start offering them.

The extension to the Technology Centre will allow the college to offer more T-Levels and higher technical training especially in advanced manufacturing and advanced construction.
Lisa Vincent added: "Access applications are up 48 per cent year-on-year and Higher Education (HE) is thriving with our University Centre applications up massively as well. We have doubled the number of HE programmes over the last two years and demand is growing fast.
"It seems that people are preferring to stay local – life-changing higher education without the hassle and expense of moving away is definitely resonating.
"Our students love our smaller class sizes and the personal experience they get. Here you're not just a number, you're known by name and get all the support you need to succeed. Our outstanding value for money goes down well too, affordability and accessibility are always important."
Hopwood Hall College's Higher National Diploma in animal management had also witnessed a sharp surge in growth.
Lisa said: "It seems that word has spread about our 700 animals, including our endangered species, in our 70 acres of woodland. Our wallabies, meerkats and alpacas are proving an irresistible draw for those destined to work with animals."