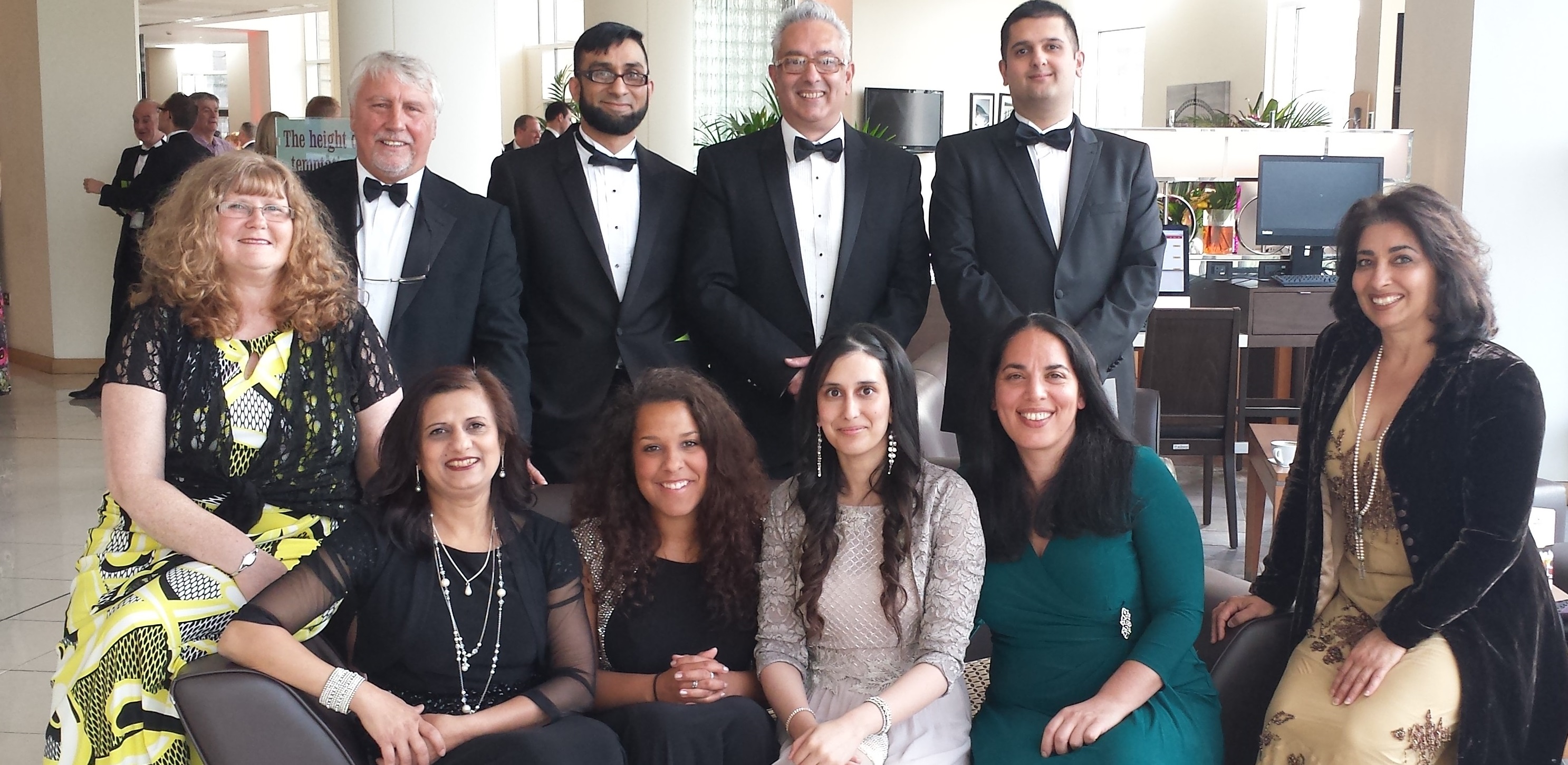 Quat-Chem Shortlisted for National Innovation Award
Posted by Aahmed on 3 Jun 2015 at 13:00
Rochdale chemical manufacturer, Quat-Chem, was shortlisted alongside some of the industry's largest multinationals for the Innovation Award at the prestigious Chemical Industry Awards 2015. The Chemical Industries Association is the organisation that represents chemical and pharmaceutical businesses across the UK who attended the awards ceremony last Thursday. The ceremony was held at the Hilton Newcastle Gateshead, overlooking the river Tyne with views over Quayside. The event was hosted by BBC Business Correspo

Representatives from the Quat-Chem team had dickie bows and ball gowns ready for the second award ceremony this year, and made the trip up north to Newcastle.

Earlier this year, Quat-Chem took away two awards from the Chemicals Northwest annual awards ceremony. The Company was awarded Manufacturer of the Year 2015 and the International Trade Award 2015. Following this success, Chemicals Northwest invited Quat-Chem to enter their Dairy Hygiene range in the Innovation category of the national Chemical Industry Awards.

"To be invited to enter this award category was an achievement in itself and to subsequently learn that we made the shortlist was excellent news to our R&D team," said Scientific Director, Dr Rubinah Chowdhary. Quat-Chem's Dairy Hygiene range includes milking equipment sanitisers, hoof dips and innovative teat dips based on the synergistic use of food safe biocides and was developed to safeguard milk quality and the welfare of dairy cows.

"Mastitis and lameness are known to exact a heavy toll on the productivity of dairy farms worldwide, so it was very satisfying to receive positive feedback from the dairy farming community both locally and overseas. To achieve recognition of our success by the UK chemical industry is truly rewarding," said Dr Rubinah Chowdhary.

The chemical manufacturing SME Quat-Chem was shortlisted for the GSK Innovation Award alongside Contract Chemicals with Bayer Technology & Bayer Crop Science, Dow Chemical Company, and Thomas Swan & Co Ltd.

"While Quat-Chem didn't triumph over the heavyweights, we wish to extend our congratulations to all short listed companies who are making a difference through innovation, and particularly to Dow Chemicals who won the award for launching their 'green' thermal insulation material" said Dr Chowdhary. "It was a pleasure to celebrate the successes of the UK chemical industry alongside our peers. It was a real honour to have our name and work recognised, and to enjoy a wonderful evening with our team, who are a true credit to our Company."ndent, Steph McGovern.