Online Gluten Free Chinese Cooking School Launches From Gordon Ramsey's Award Winning Chef, Li
Posted by on 12 May 2017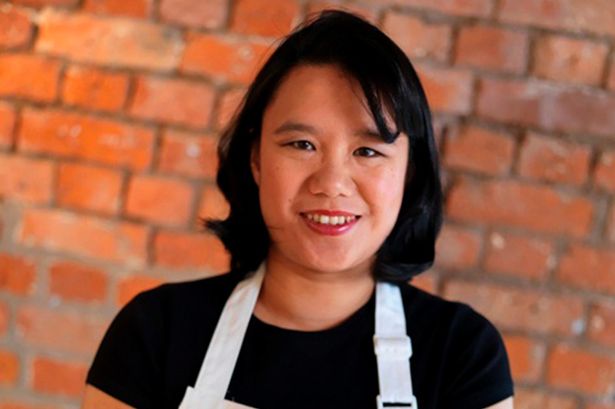 Lisa TSE, winner of Gordon Ramsey's Chinese Restaurant of the year, as well as Dragon Den Star, securing a deal with her gluten free cooking sauces, has created an online Chinese gluten free cooking school. Many people in the U.K. are suffering from gluten intolerances and coeliac disease, severely limiting their choices when it comes to dining in and out.
Lisa wanted to create a solution for people who otherwise 'suffered pain, frustration and boredom of the mass market bland and boring options' to finally 'enjoy their favourite Chinese meals again!' — pain and guilt free!
Coeliac UK, the national charity for people with coeliac disease, is asking the public to take part in the gluten-free challenge for one week from 8th May – 14th May 2017. The Challenge aims to raise awareness of the daily frustrations encountered by the 1 in 100 people in the UK who have coeliac disease.
The Charity is encouraging the nation to take up the gluten-free challenges and to shop, cook or eat out completely gluten-free.
Everyone can receive a FREE gluten-free Chinese online cooking lesson where Lisa Tse herself guides you step by step through every cooking lesson just like she is in your kitchen with you. Simply visit www.chineseglutenfree.com to get your FREE online cooking lesson.
Coeliac disease is an autoimmunene disease caused by intolerance to gluten. There is no cure and no medication and the only treatment is a strict gluten-free diet for life. Left untreated it can lead to infertility, osteoporosis and bowel cancer. The average diagnosis is 13 years with many people being initially misdiagnosed with IBS.
Gluten is a protein found in many Chinese dishes which have wheat, barley and rye and is also found in bread, pasta, pizza, cakes and beer etc. However, it is also often used in a wide range of products including mayonnaise, soy sauce, sauces, sausages and many processed goods.
Sarah Sleet, Chief Executive of Coeliac UK said: "Many people may have struggled for years to get diagnosed with coeliac disease and are then faced with a complete change in diet and lifestyle. For them it is not a matter of choice or a faddy diet, it is essential. Many people have struggled to eat Chinese from their local takeaways or restaurants due to cross contamination issues and lack of awareness. Everyday foods in the shops, or dishes in restaurants, can be gluten-free with some simple recipe changes and so eating gluten-free could and should be easy. However, there is still a lack of provision in many catering establishments. Better choice for people with coeliac disease means making simple changes to recipes and letting consumers know that their products will help them maintain their gluten-free diet. This is a lucrative market and the catering industry needs to make more of it."
Sarah Sleet adds: "I encourage you to experience the Chinese gluten free cooking school for yourself. You may be surprised by how easy it is to make some good gluten-free dishes using Sweet Mandarin and gluten free products, and how many naturally gluten-free dishes are on the menu. But you may also be frustrated by the unnecessary limitations on the gluten-free diet. By taking the lessons you will be doing your bit to help get the change that is needed. Soon missing your favourite Chinese foods will be a thing of the past."
The online Chinese gluten free cooking school' is available right now, with free lessons and more, and members who join now can get access to a 50% off lifetime offer and collect 8 lessons every month that they can continue to enjoy for many years to come.