Maqio donated 100 presents to Rochdale Council's Christmas Toy Appeal
Posted by on 22 Dec 2020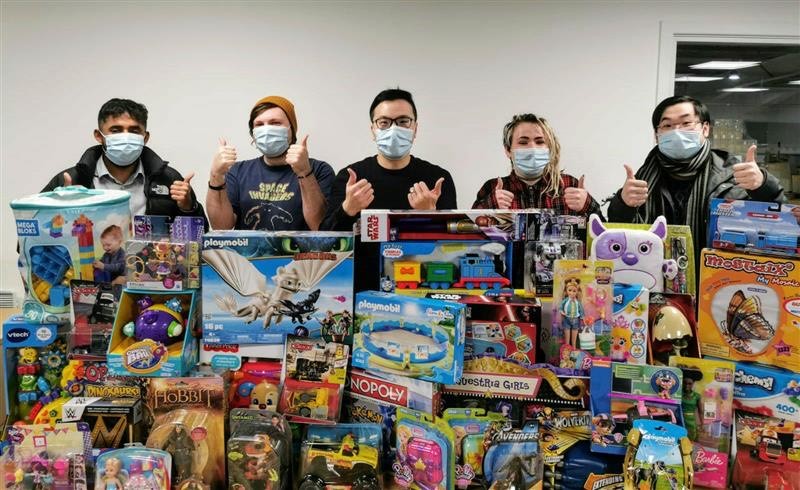 An online toy retailer from Rochdale has donated 100 presents to Rochdale Council's Christmas Toy Appeal.
Edmund Lim, managing director of Middleton-based Maqio Toys, said staff wanted to do something special to help less fortunate children in the borough so they would have something to look forward to on Christmas Day.
He said: 'We moved to Rochdale from Stockport in 2017 and we feel very much part of the community. The company just wanted to make a little difference at the end of a difficult year for a lot of people.
"For the last couple of years we've worked with Rochdale Connections Trust to help disadvantaged children in the borough"
"Because of Covid-19 we've not been able to do that this year so we decided to help in another way by donating directly to the Christmas Toy Appeal.
"Rochdale Council and the Rochdale Development Agency were really supportive when we moved to the borough and we are proud to get involved in the community." The annual Christmas Toy Appeal is organised by the council's staff-run 'Giving Back' charity.
Council staff, who distributed over 2,500 toys last year, will make sure they reach the borough's less fortunate children in time for Christmas Day.