KP Industries move to Logic at Kingsway Business Park
Posted by on 7 Oct 2019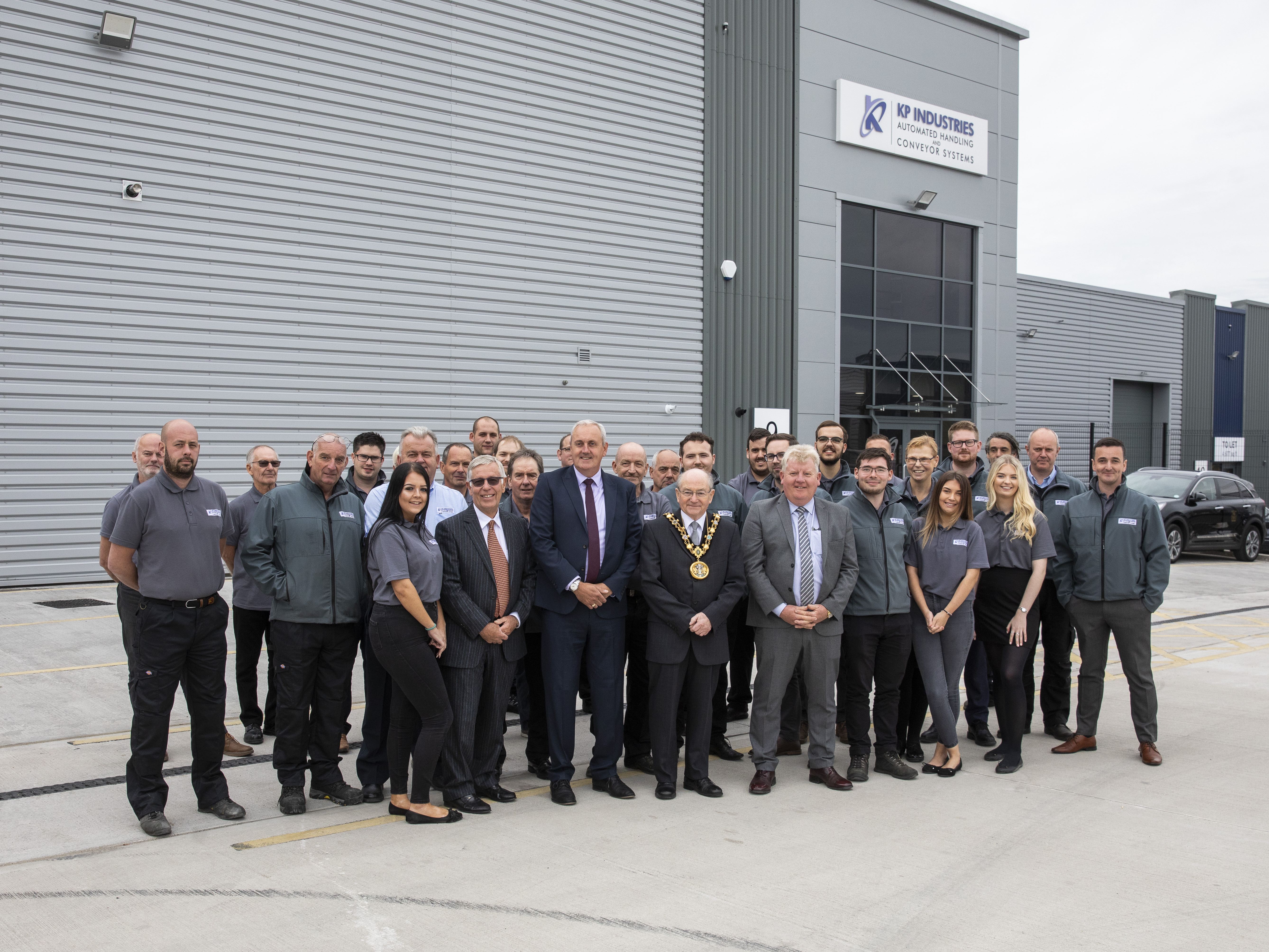 Rochdale-based conveyor systems manufacturer KP Industries has signed the lease on two units at Logic, a new development of high quality compact units at Kingsway Business Park. The company has moved from its current location at Buckley Road Industrial Estate in the third quarter of 2019.
KP Industries has taken units 8 and 9 at Logic, a 15,500 sq ft unit housing offices and the company's main manufacturing facility, and a 3,000 sq ft building for pre-delivery testing.
Phil Cornell, managing director of KP Industries, said: "Whilst we have outgrown our existing facilities and might have chosen any number of places to simply gain additional square footage, our aim is to be a world class business and that requires world class premises. Logic certainly provides this."
The move follows a hugely successful period in the company's development, with the business almost doubling in size (from £2.5 million to £5 million turnover) in just two years. Orders in the current year already exceed £6 million. The company designs, manufacturers and integrates bespoke conveying systems for customers in a wide range of industries, in the UK and internationally.
The business employs 23 people and will take on six more members of staff as a direct result of the move to Logic, with the likelihood of further recruitment in future.
Despite the requirement for additional floorspace, Phil says there was never any question of the business moving away from its Rochdale roots.
"From our humble beginnings we have always operated from Rochdale and have received great support from the Borough council and the Rochdale Development Agency (RDA) business hub. Rochdale's easily accessible links to major motorway and rail networks are a real benefit to us. The council's relentless support for business, for quality training and for apprentices - along with its enthusiasm to promote Rochdale - is something you just want to remain part of."
Logic at Kingsway Business Park has been developed through a joint venture partnership between Wilson Bowden, Homes England, Rochdale Borough Council and the RDA.