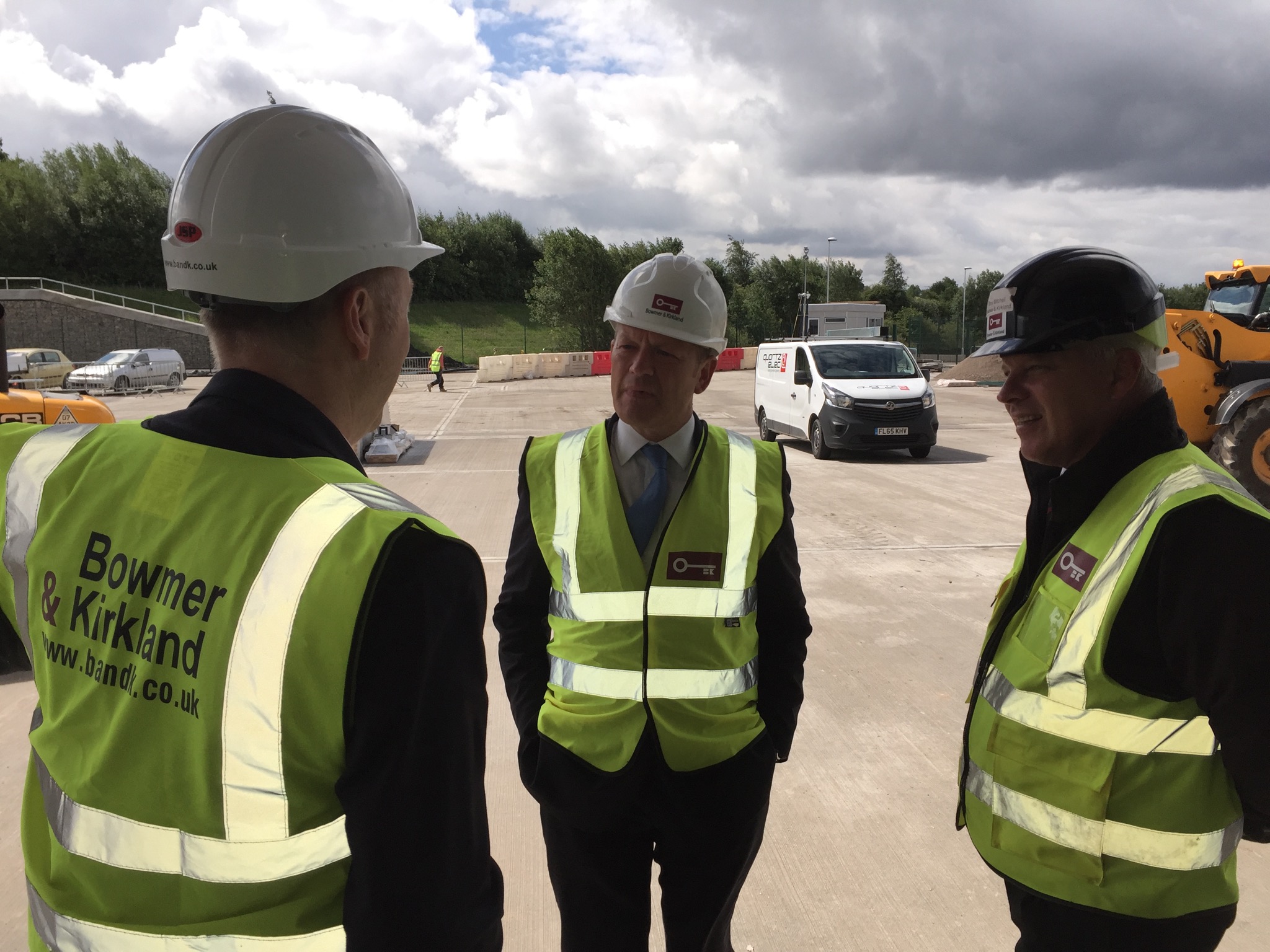 KINGSWAY BUSINESS PARK - SIMON DANCZUK MP VISITS FOR PROGRESS UPDATE
Posted by CBuckley on 4 Jul 2016 at 09:32
Kingsway Business Park – Rochdale's premier location for growing businesses and inward investors welcomes Simon Danczuk MP for a progress visit.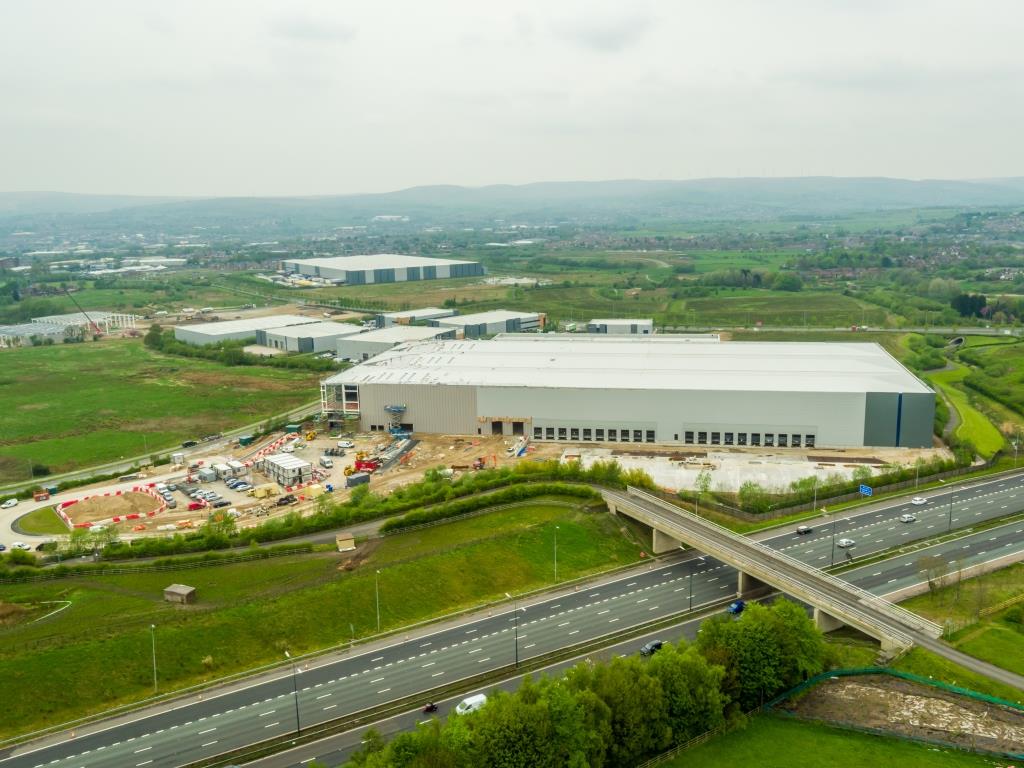 The Kingsway Partnership welcomed Rochdale's MP Simon Danczuk for a tour round the business park today and a visit to Kingsway 216 the 216,000 sq ft development underway currently. Kingsway 216 is being constructed by Bowmer and Kirkland who are also delivering four additional spec units on Plot K – these range from 35,000 sq ft to 75,000 sq ft.

He was accompanied by Wilson Bowden's Operations Director, Nick Davies, and Rochdale Council's Director of Economy, John Searle

He also visited the David Wilson Homes site and the new development on Plot K.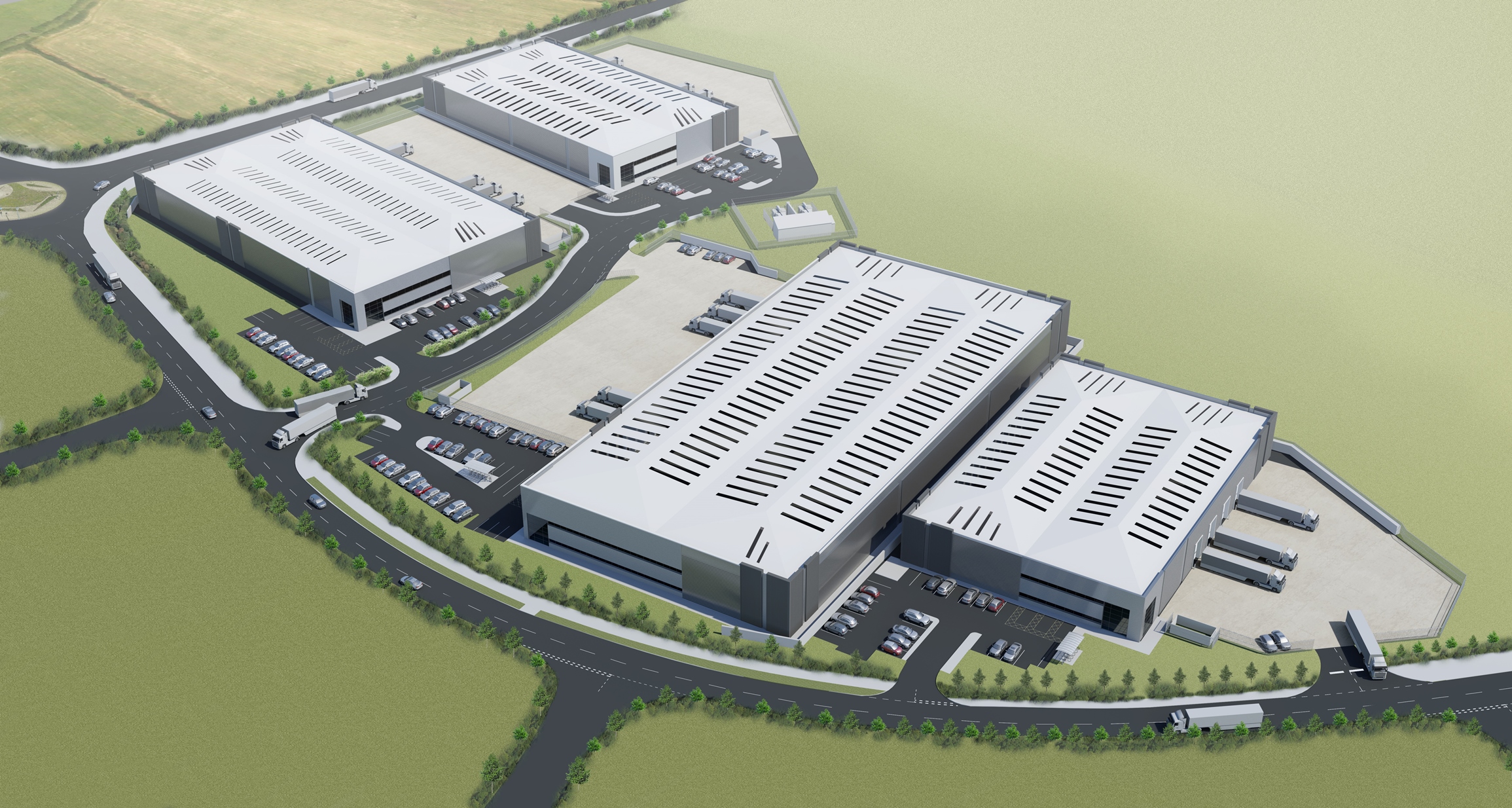 As well as talking about the progress on site and the significant levels of investment and economic benefits, Simon Danczuk offered his assistance with some of the anti-social behaviour issues, such as traveller encampments and fly tipping, that have been causing concerns for local residents over the past few months.

Simon Danczuk said: "It was a pleasure to visit Kingsway Business Park and it was really encouraging to see the project developing so well and progress being made.

"Credit to Wilson Bowden for staying the course during tough economic times and for showing enthusiasm for further investment in our town.

"This is really positive news for Rochdale."

John Searle commented:
"Kingsway continues to grow and create jobs for local people and these speculative developments demonstrate the high level of investor confidence in Rochdale. We are now working very closely with Wilson Bowden Developments to bring forward additional future phases of development."

The Partnership's members are Wilson Bowden Developments Ltd, Rochdale Development Agency, Rochdale Borough Council and the Homes England.
One of the most recent examples of this partnership working in practice was the move of WCCTV into their new Global Headquarters on Kingsway. The Company have built a 12,000 sq ft manufacturing, warehouse and office space facility to allow for continued growth, and to help meet demand in the UK and beyond.

To find out about the support and relocation services your business could receive from Rochdale Development Agency and Rochdale Borough Council, please email: info@investinrochdale.co.uk

Notes to editors:

About Kingsway Business Park
• Kingsway Business Park is one of Rochdale's premier sites for business growth and relocation. It is situated in an attractive, easily reached location just off Junction 21 M62.
• The business park is 420 acres of fantastically accessible mixed-use land and property.
• One of the largest and most successful developments in the UK, with over 2m ft2 of new commercial development completed so far.


Photograph:
(LH) John Searle, Director of Economy, Rochdale Borough Council, Simon Danczuk MP, Tony Mitchell, Project Manager, Bowmer & Kirkland Ltd