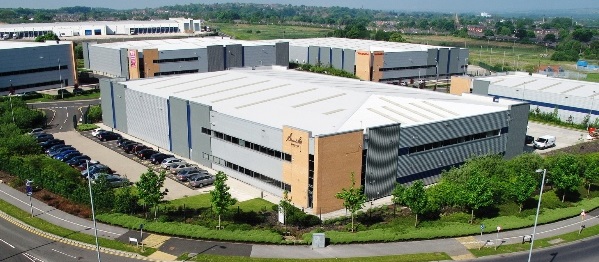 Kingsway Business Park growth continues
Posted by Aahmed on 1 Jul 2015 at 14:57
Rochdale's Kingsway Business Park is continuing to grow and cement its reputation for being one of the most important locations for new businesses in the north west.

JD Sports recently signed an agreement that will see a further 15 acres of land developed as the next phase of JD Sports European distribution hub. Construction is expected to be completed within the next two to three years. The sportswear firm is also restructuring the inside of its current warehouse at Kingsway, which has expanded to almost 1.6m sq ft over the past 18 months.

Construction on a new 12,000 sq ft development for local technology company Wireless CCTV began at the end of May. It is expected to be completed by the end of 2015 and create approximately 30 new jobs.

Councillor Richard Farnell, the leader of Rochdale Borough Council, said: "The activity taking place at Kingsway Business Park demonstrates the confidence that investors have in the site and in the borough of Rochdale. Thousands of people are now employed at Kingsway, most of them from our borough, so it is an important asset for us and one that we are very pleased to see pulling in more businesses and development opportunities."

John Searle, from Rochdale Development Agency, said: "The latest growth at Kingsway is testament to the business park's offer and the efforts of the Kingsway Partnership. It's strategically in a great location and businesses realise that its connections to the rest of Greater Manchester, the north west region and beyond make it a very attractive proposition."

The Partnership – made up of Wilson Bowden Developments Ltd, Rochdale Development Agency, Rochdale Borough Council and the Homes England - is continuing to negotiate with investment partners to fund the construction of a 210,000 sq ft plot, which already has planning permission, and there are plans to create another four units totalling about 200,000 sq ft.

New signs, advertising the significant development opportunities available at Kingsway, and directional signs from the M62 motorway, were erected in April 2015 and the park was recently promoted by Rochdale Development Agency (RDA) at the GM Business Expo in central Manchester.

David Wilson Homes has secured planning permission to build 68 houses on land between the Hornet Pub and their existing development. This will see additional one and two-bedroomed houses being built which will give a full range of one to four-bedroomed houses on site. High sales continue to be achieved on the current phase of development, which will see the completion of 167 new homes. Funds have been secured through this permission for the continuation of the Kingsway Link bus service.