Homeworkers spark demand surge in self-storage space
Posted by on 24 Sep 2020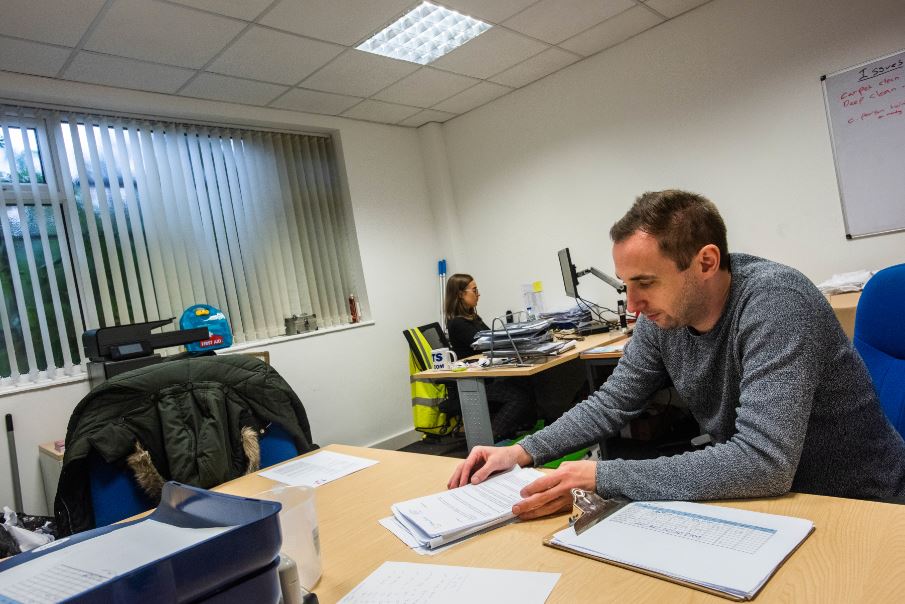 A Rochdale self-storage and workspace facility has seen a surge in demand from homeworkers needing to rethink how and where they work. The pandemic has forced millions of people to work from home and the result has been a spike in demand for self-storage space.
Marc Studholme, managing drector of Storage World, in Middleton, said demand is now back to pre-Covid levels. He said: "With uncertainty, businesses and employees require flexibility, low-risk and affordability. "Not all business items can be transferred to home which means having a storage unit nearby to store stock, equipment, furniture, documents or a place of work, is more relevant than ever before. "There has certainly been a shift towards working locally. More and more customers are talking about reducing the radius in which they operate and using smarter solutions to achieve similar results.
"The flexible workspace concept means businesses can rent units without long-term commitment. If things change they can transfer up or down unit sizes.
Storage World's Middleton store is currently home to more than 60 people from a range of sectors.
"People rent a storage space and it becomes the hub of their business," explained Mr Studholme. "If you work from home and manage stock, where do you store it? The garage? Are the items covered adequately by home insurance? Can you support the comings and goings of deliveries? A storage unit creates something more orderly. Our target customers are local, residing or having a need within five miles of our facilities. People want to store close to where they live, meaning we are locally focused.
"We love being in Middleton and we've found Rochdale Development Agency to be very supportive."