Haulier appoints industry veteran to Rochdale site
Posted by on 8 Jan 2021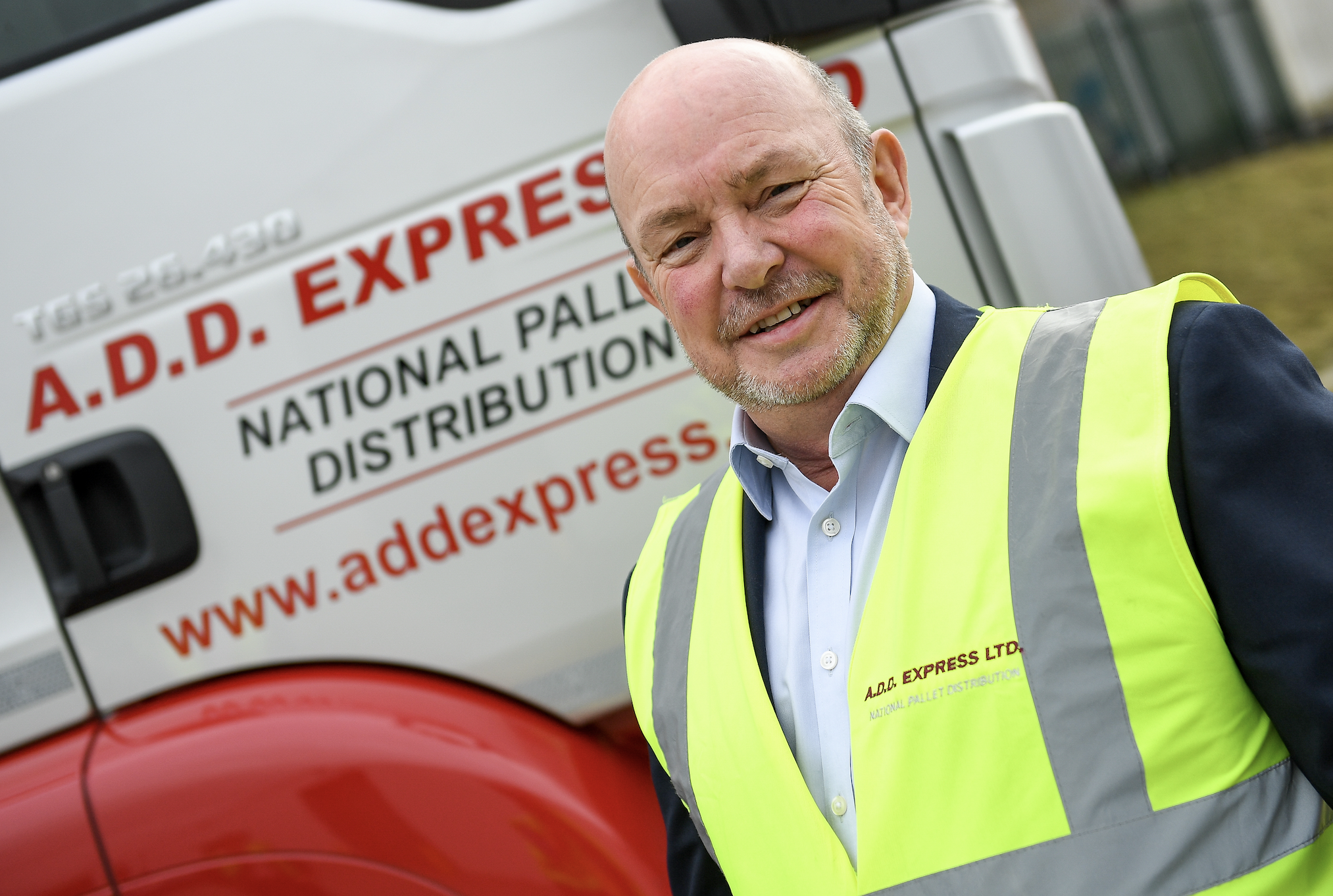 Haulier A.D.D. Express Ltd has appointed industry veteran Bryan Mottershead as its new business development manager.
The company recently invested £1.4m in the refurbishment of its state-of-the-art building in Chichester Street, Rochdale.
Mottershead's role is one of 10 new jobs created at A.D.D. Express Ltd's new 120,000 sq ft Rochdale site, which is located close to the M62.

His role will be to help the site reach its goal of operating at full capacity, transporting 4,000 pallets per night.

Dave Fairbrother, managing director at A.D.D. Express Ltd, said: "With over 35 years' experience in logistics, Bryan is the perfect fit for A.D.D. Express and it is great to have him on board.

"As a veteran of the industry, Bryan has held a wide variety of roles and gained in depth operational knowledge of pallet networks.

"That experience is valuable for building relationships with customers, understanding their needs and how we can exceed those needs from an operational perspective.

"A.D.D. Express Ltd is celebrating its 30th anniversary this year and with Bryan joining the team we are confident that we will see significant growth during this milestone."

Mottershead served in the British Army, serving his last post as a member of the Royal Artillery Motorcycle Display Team in Woolwich, before starting his logistics career as a driver with Todmorden-based James Shepherd Transport.

He's gone on to hold several key roles at established UK and international haulage companies and UK pallet networks.

He said: "My role is to develop new business, working alongside the directors and management team to lift the customer base to the next level and increase the freight moving through our new site in Rochdale.

"I've held nearly every role in the industry, from driver to director, operations to sales and business development, and my operational background is of real benefit when talking to prospective customers.

"I have been kicking down doors for a long time, so I'm quite well known in the industry and I enjoy the different challenges that each day brings, as well as that sense of achievement when it goes well."

Key features of the new site in Rochdale include a five-acre yard, sort facility, drive-thru canopy, dedicated scanning bays, extensive CCTV and a weigh bridge – all located just minutes from junction 21 of the M62.
A.D.D. Express Ltd is a shareholder and founder member of the Pall-Ex network – a pallet network of SME haulage firms, which operate independently, but work together to deliver freight cost-effectively throughout the UK and Europe.
The new Rochdale site has become Pall-Ex's Northern Hub, providing a spacious and accessible location for Pall-Ex members in the north to deliver freight for sorting.