GM Mayor Burnham to speak at Rochdale business event
Posted by on 2 Oct 2020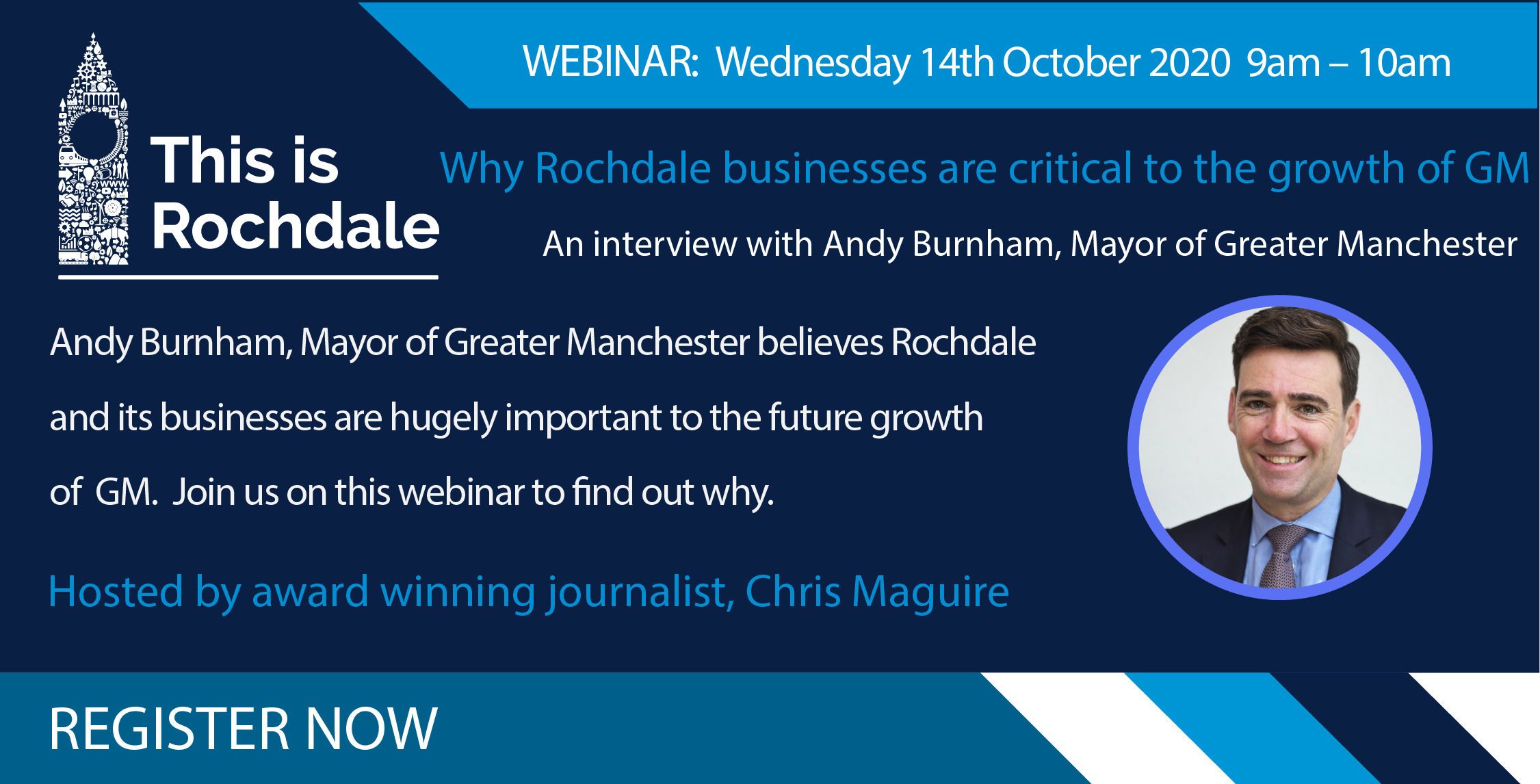 Greater Manchester Mayor Andy Burnham will be the guest speaker at the next Rochdale Ambassadors event on October 14.
The virtual event – entitled 'Why Rochdale businesses are critical to the growth of GM' – will take place between 9am-10am and will be hosted by award-winning journalist Chris Maguire.
Burnham will be tackling a range of issues including Rochdale's importance to Greater Manchester's economy and the opportunity to Build Back Better in the wake of Covid-19.
Rochdale has been attracting burgeoning interest from companies looking for space in the borough and has announced exciting plans for an Advanced Machinery and Productivity Institute (AMPI).
The politician has previously praised Rochdale's heritage, transport network and town centre regeneration.
Burnham has been very vocal on the issue of Covid-19 and will talk about the balance between the health risk caused by the pandemic and getting the economy moving again.
The event is free to attend but to register go to here.