First meet the buyer event boosts small business purchase power
Posted by on 11 Jul 2017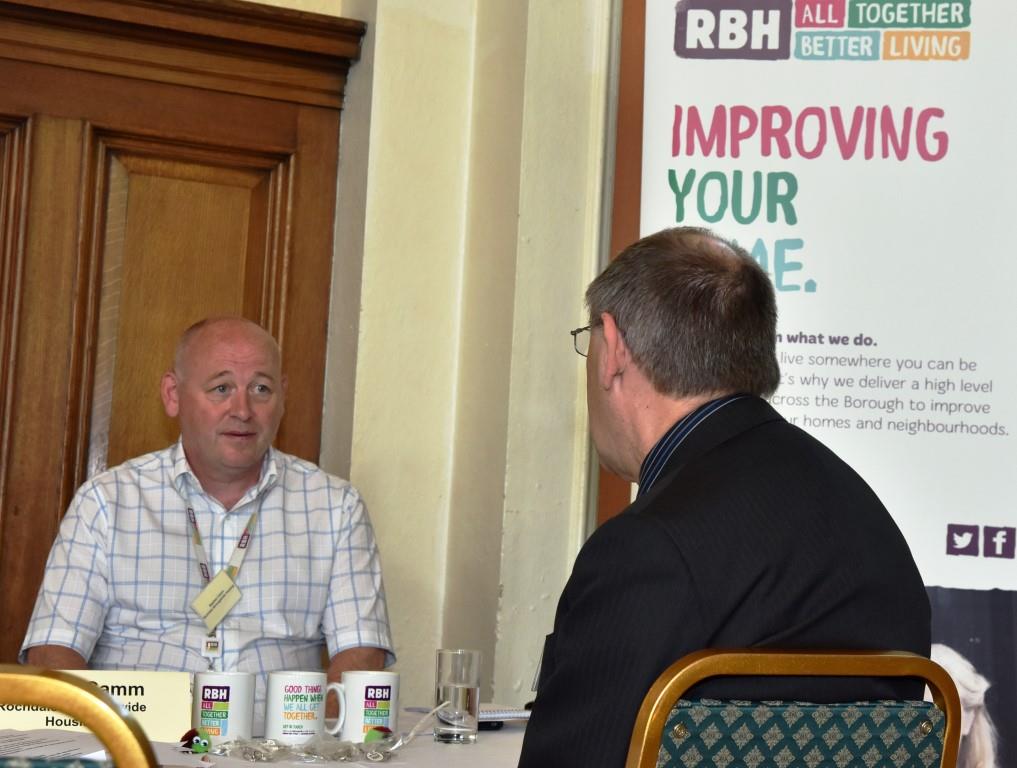 Over 150 small businesses from Rochdale and beyond took centre stage at an event designed to help them win contracts with some of the biggest public sector organisations in Greater Manchester.
Over 315 appointments took place during the first ever meet-the buyer event at Stockport Town Hall, which was organised by STaR procurement, the shared procurement service for Stockport, Trafford and Rochdale Councils.
Small-to-medium businesses got to promote their goods and services to all three councils at the event, as well as other major organisations, like Transport for Greater Manchester and Rochdale Boroughwide Housing (RBH).
The event, held at Stockport Town Hall, was designed to help boost small businesses, with statistics showing that for every £1 spent in the local economy, 63p stays in the local economy, compared to 40p with larger businesses.
Councillor Peter Williams, Cabinet member for Business, Skills and Employment at Rochdale Borough Council, said: "We've always been very keen that the council and other public sector organisations purchase more goods and services from local businesses, which is why we wanted to support this first joint 'Meet the Buyer' event.
"Supporting and encouraging businesses to develop has always been a key priority for the council, so I'd encourage businesses to seek the wealth of support that is available from us and partner organisations."
Businesses also took advantage of free tendering workshops, where they received tips and guidance on how they can become bid-ready.
Jack Riley from Rochdale's Target Fire Protection, which delivers fire detection and prevention systems, said: "Meet the Buyer was a well organised event and a great opportunity to meet prospective clients. We met with a few organisations and look forward to hopefully working with them going forward."
The event is part of a drive to spend more with small businesses. STaR Procurement will be piloting a 'buy local' campaign in the autumn of 2017, which will eventually be rolled-out across all three STaR Council boroughs during the next couple of years.
They are also embarking on a simplification campaign to ensure that interaction with SMEs (small to medium enterprises) across the STaR boroughs is made easier and that SMEs find it easier to do business with STaR Councils.
For further information on how to tender with Stockport, Trafford and Rochdale Councils please visit: www.star-procurement.gov.uk.