Ex-Northern Ireland Footballer has turned Rochdale firm into an environmental success story
Posted by on 22 Jun 2022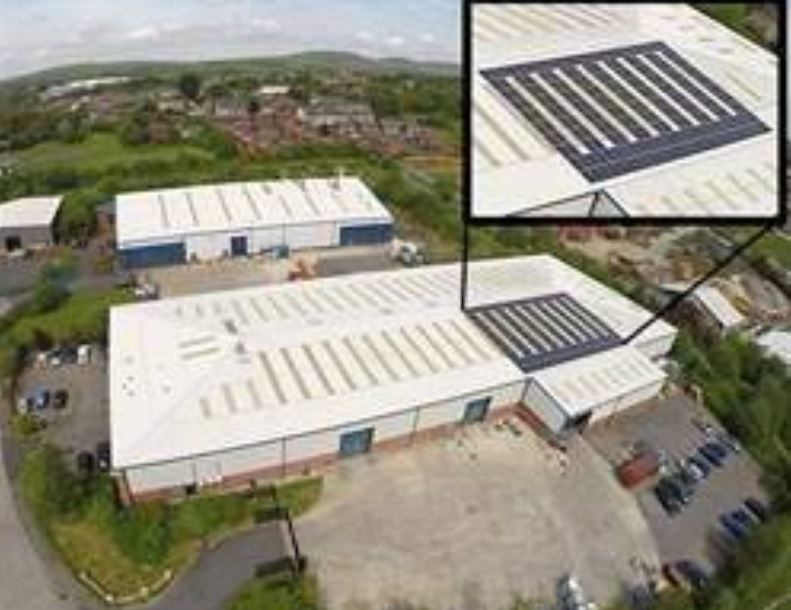 While many businesses are feeling the squeeze of the energy and cost of living crisis, Rochdale printer Jones & Brooks is investing big for the future.
The 146-year-old company is awaiting delivery of two new Nilpeter LED printing presses - a sizeable, six figure investment for the firm, which primarily supplies NHS Trusts with specimen bags, labels and other pathology solutions.
However, these new, sustainable pieces of equipment are the type of forward thinking, innovative outlay that managing director Ronnie Blair is drawn to.
Ronnie - a former Northern Ireland international footballer who also played for Rochdale, Oldham Athletic and Blackpool - inherited the business from his dad and started learning the ropes of the family firm when he hung up his boots from his football career. This August will mark his 40th anniversary with Jones & Brooks.
Since then, he's grown the business into the UK's leading supplier of specimen bags and a trusted specialist NHS contractor - while introducing innovations to their facility on the Smallbridge Business Park such as solar panels, LED lights and printers.
Ronnie, 72, says: "We are always looking for innovation and ways to do things better.
"About 11 years ago, I took the view that solar panels were a good investment for the future to keep our energy bills down. We got 200 put on the roof and they are saving us anything up to £15,000 in terms of what we can generate on the sunniest days. Sadly, that's not too often in Rochdale!
"We switched the lights over to LEDs to make further savings, too. I'm constantly looking for ways to cut waste and improve our processes. Every improvement like that means we can re-invest more into the business too."
With a reputation for quality service and leading edge capabilities, Jones & Brook is a shining light in the Rochdale business community - having moved to the town in 2005 from its original home in Shaw, Oldham.
Ronnie and wife Hilary run the business - with their children Allan and Andrew both on the senior management team with a view to continuing the family tradition in future. Ronnie says: "I started here immediately after I finished playing football and my first role was as a salesman - out on the road, bringing in business and meeting customers. "We now employ 58 people and have nine machines that are working on double day shifts to fulfil all of our orders. About 80% of our work is NHS, with the other 20% being commercial.
"One of the early NHS contracts we won was with Pontefract Hospital and I can remember my wife and I putting the kids to bed and then spending the evenings sticking labels on to bags to fulfil orders.
"Now we have had Covid and the needs of the NHS for bags that passed stringent hygiene standards was critical - we were able to fulfil those needs with about 34 million bags produced for NHS Trusts. We never stopped.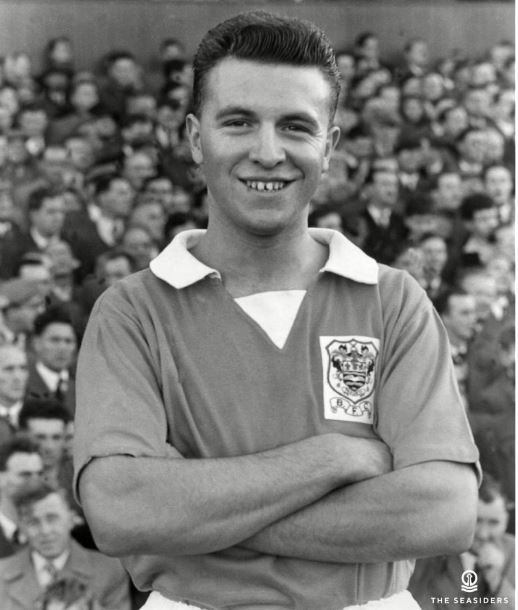 "I suppose I should be retired by now, but I still love being involved and have so much energy that I don't want to stop. I walk every day around Hollingworth Lake - that definitely keeps me ready for work every day.
"Being in Rochdale is convenient for our staff and customers. The transport links in particular are fantastic, being so close to the M62. I have also lived in the town going back to when I was a professional football player, so having my business here is very important. The heritage of the business - we have been going for 146 years - is a big part of who we are."
Councillor John Blundell, board member at Rochdale Development Agency, says: "Jones & Brooks is a perfect example of a business with outstanding heritage that is constantly innovating to meet the needs of the modern world. That's why it is so successful and an outstanding asset for the town's business community.
"Rochdale Development Agency's network helps businesses of all sizes to grow and thrive as part of the town.
"As Jones & Brooks knows, our location so close to the country's motorway network means Rochdale businesses are well placed to serve customers all over the UK and attract a wide talent pool who live within a short commuting distance.
"Family businesses are unique and we are proud to support and advise many within Rochdale as they thrive and grow, just like Jones & Brooks."