Cutting edge: metal cutting company booming following council grant
Posted by on 10 Apr 2017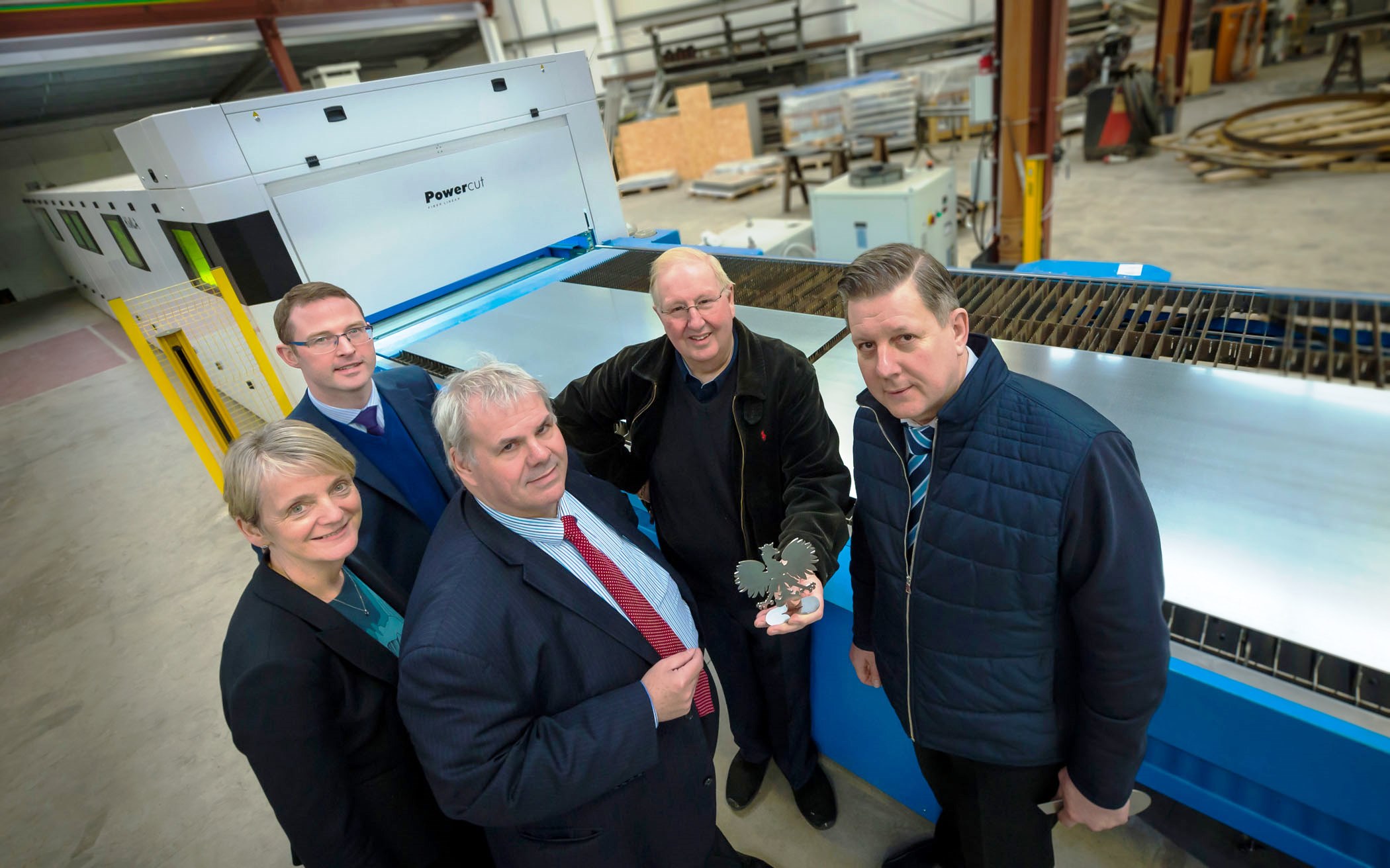 A Middleton metal company is boosting jobs after becoming the first business in the UK to own a state-of-the-art fibre optic metal cutting machine, with the help of a council grant.
Concept Metals Ltd in Mills Hill Road, has already boosted its workforce from 30 to 35 since the machine was installed in February, with plans to recruit more over the following year.
The machine, which is the only one of its size and type in the country, will help the organisation, which supplies the London Underground as well as the offshore and nuclear industries, compete with countries like China.
General Manager Dean Barnard, said: "This machine goes three times as fast as our previous equipment, helping us generate enough extra work to employ five people in the last few months alone. It also uses 75 per cent less energy, so we're more efficient and helping the environment too.
"Countries like China are incredibly competitive, but this support means we're now in a position, even as a small business in Rochdale, to compete with these international powerhouses.
"There are great support networks for businesses in Rochdale. We've had help from the council, the RDA and the Business Growth Hub. We've been in business for over 40 years and in Rochdale for 15, with most of our employees coming from the local area. We also have eight apprentices, who we recruit through Hopwood Hall and Middleton Technology Colleges."
As well as installing the new machine, the company have also expanded their site, increasing the floorspace from 23,000 to 31,000 square feet.
Councillor Richard Farnell, leader of Rochdale Borough Council, said: "I'm continually impressed by the sheer innovation and graft that is happening in businesses all over Rochdale. A lot of these organisations, as small as they are, are pioneering new ways of working, many of which are 'firsts'.
"We have a responsibility to be very careful with council money, but helping businesses like this enables them to grow and employ more local people, so we're investing in the long-term future of the borough."
Businesses which would like to know more about the support that's available in Rochdale, can visit: www.investinrochdale.co.uk or contact info@investinrochdale.co.uk