College reaches 200 apprentice milestone
Posted by on 9 Feb 2021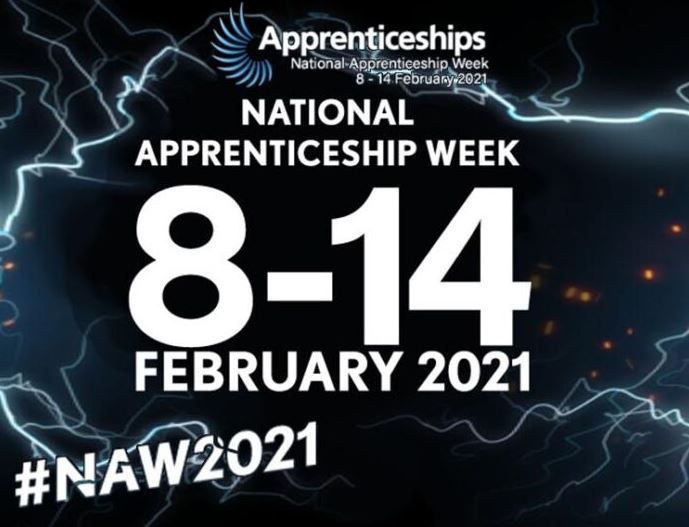 A campaign by Hopwood Hall College to train 300 new apprentices in 12 months has reached a landmark milestone during National Apprenticeship Week.

The Rochdale-based college has just placed its 200th student into an apprenticeship and now hopes to smash its original target of reaching 300 by September 2021. The students have been placed in businesses across Greater Manchester but the majority are in and around Rochdale. They include Charlotte Larkin, 21, and Drew Keane, 18, who are working at Littleborough-based fire door manufacturer PDS.
Julia Heap, principal and CEO of Hopwood Hall College, said: "We are delighted to have reached the 200 milestone after we launched our pledge in September 2020, which demonstrates by working collaboratively we can make a difference by transforming lives together. 200 people are now in employment and learning new skills and we're pleased we have reached this during National Apprenticeship Week.
"This year's theme for National Apprenticeship Week 2021 is 'Build the Future' so reaching the 200 milestone is an extremely fitting showcase of the resilience of apprentices and employers during the pandemic. "We're overwhelmed by the amount of support given by businesses and it's important now more than ever to build our partnerships to work together to overcome the skills and employment challenges for businesses, young people and residents of Rochdale and create opportunities for our community to thrive."
Karen Barker, digital marketing manager and recruitment manager at PDS, said apprentices represent a core part of their business plan. "As an employee-owned business in Rochdale our mission is to provide employment, work experience and up-skill opportunities across the local community," she said. "Part of our social value commitment is to also give young people career progression and training opportunities via apprenticeship schemes.
"We currently have two joinery apprentices who are learning much-valued woodworking skills through onsite and offsite training. "We've also just welcomed Charlotte and Drew, who will be completing their administration apprenticeship via Hopwood Hall College. "Previous apprentices are now much valued employees of PDS. We recognise apprenticeships as an excellent way to attract new talent to PDS and an effective way to grow our business even further."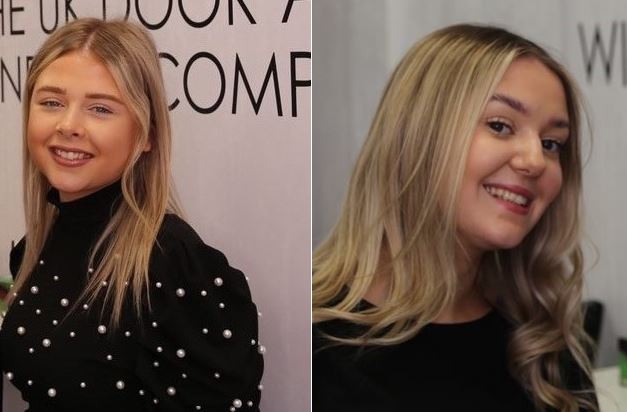 L-R Charlotte Larkin and Drew Keane
Charlotte Larkin is an administration apprentice at PDS and said she was loving her role. "I was pleased to find out I could earn while I learnt," she said. "This meant I could gain all the relevant qualifications without going back to college, while also earning an income and receiving the same benefits as other employees. "Through working alongside experienced staff at PDS, I hope to learn job specific skills. I hope to gain a full-time position within the company on the completion of my apprenticeship."
Drew Keane is also an administration apprentice at PDS and said: "I am hoping to gain experience and confidence working in an office environment and in the future to progress my career."
For more information about apprenticeships at Hopwood Hall College visit www.hopwood.ac.uk or email employerservices@hopwood.ac.uk