Cable manufacturer eyes up growth after expansion
Posted by on 13 Aug 2020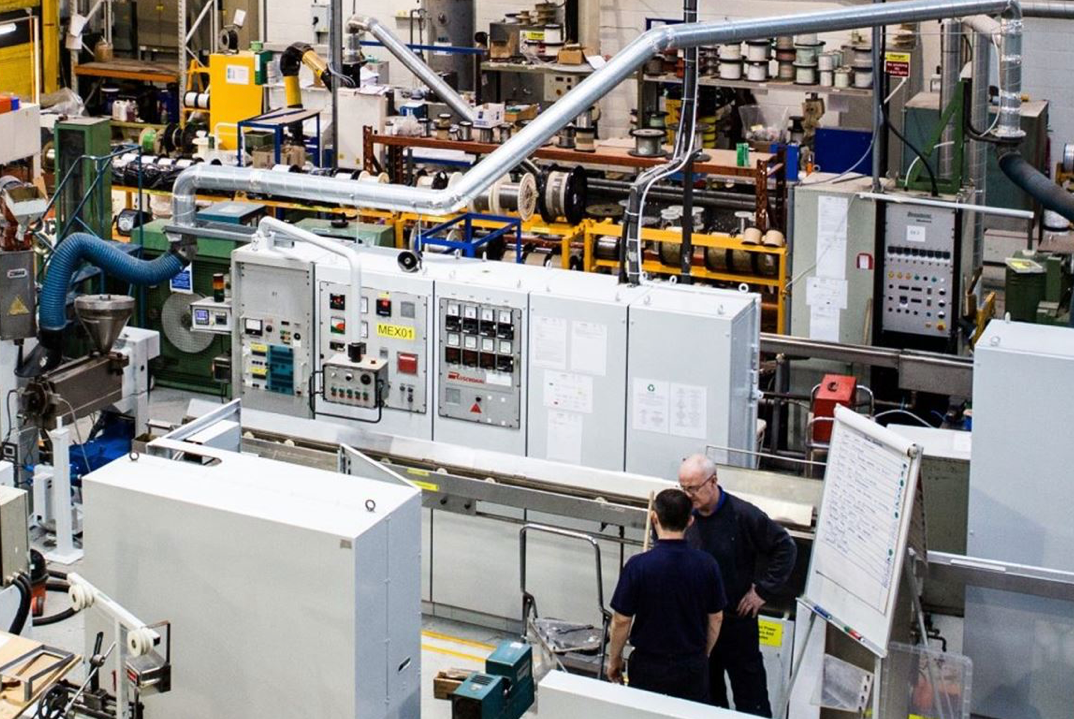 The boss of a Rochdale-based cable manufacturer is eyeing up European growth after taking on an extra 5,000 sq ft of space.
Jeremy Kemsley-Pein bought Heatsense Cables out of administration in 2014 and relocated it from Burnley to Rochdale.
The company, which produces specialist high-performance cables for a range of sectors including aerospace, automotive, nuclear, R&D and oil & gas, has just signed a 10-year lease on another 5,000 sq ft at Transpennine Trading Estate, in Gorrells Way, Rochdale, increasing its floorspace to 17,000 sq ft.
The company grew turnover to £2.1m last year and was looking to reach £3m this year until Covid-19 struck. South African-born Mr Kemsley-Pein said he was confident Heatsense Cables had ridden out the worst of the pandemic storm and was on track to become a world class specialist cable manufacturer.
"Since buying Heatsense Cables out of administration in 2014 we've trebled turnover to more than £2m and doubled our workforce to 18 people," he said.
"Heatsense Cables was founded in 1984 and consistently made profits but it was bumbling along and I thought we could build a really specialist manufacturing business. The idea was to first position the company so there were no barriers to large corporates doing business with us so we obtained all the necessary quality and environmental accreditations.
"We also invested in our products and our website because nobody had heard of Heatsense. The company has developed a digital strategy and is in the process of rolling out Industry 4.0 technology across the entire operation. This will lead to further improvements in efficiencies, quality and throughput rates."
Mr Kemsley-Pein said trading conditions in April, May and June were 'difficult' but were showing signs of recovery.
"The only way we can match previous turnover is to win new business," he said. "You have to believe in your strategy, keep investing, keep broadening your manufacturing capabilities and employ highly skilled individuals. We want to position Heatsense at the cutting edge of cable manufacturing globally and we aspire to be a World Class Company. Our Senior Team has a passion for specialist high-end manufacturing."
Mr Kemsley-Pein said being based in Rochdale had been pivotal to the company's success.
"Rochdale Borough Council and Rochdale Development Agency have always gone the extra mile for us," he said. "All our staff come from Rochdale and I'm proud to be associated with Rochdale. It's the perfect place to grow a business."