AMS join the fight against Covid-19
Posted by on 26 May 2020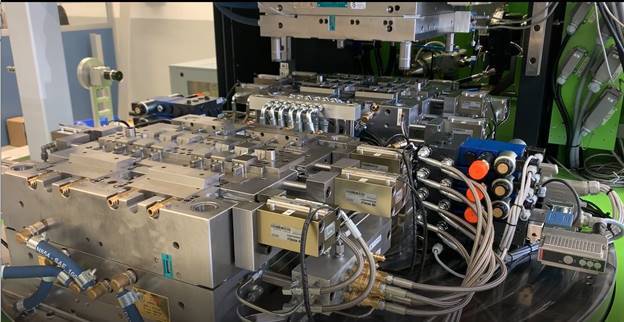 AMS Technical Plastic, a local company that makes electronic switches and connectors for a global sensor company, last week received an order for 1,800 switch units for ventilators for the French government. To fulfil the order, managing director, Jim Kelly, said: "We pulled out the stops, did a 24-hour shift and dispatched the order within the given timescale."
AMS who are based in Littleborough, Greater Manchester, are also helping a company next door to them to supply medical containers for hospitals that are running on overdrive due to the pandemic. The reason AMS' offered assistance was because the neighbour company had a spike in requirements for the containers from the NHS. Therefore, according to Kelly: "We stepped in with a 24-hour rush programme to fill in the missing capacity."
The NHS needs a wide range of medical equipment, and so AMS is now assisting in supplying the NHS with sharps bins for disposing used needles and blades.
Additionally, AMS has received a letter from BAE Systems, a key customer, which states that the company has critical supplier status according to HM Government during this period.
Working measures have been put in place to keep employees as safe as possible, including realigning shift patterns and implementing social distancing and correct entry and exit procedures from the building.
Kelly concluded: "We are humbled to be able to support the frontline medical care services and critical supply sectors."