A major grant has been awarded to revive the buildings in Rochdale's historic heart
Posted by on 25 May 2019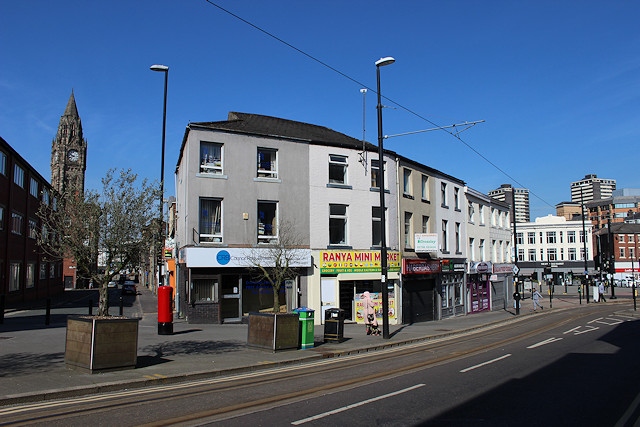 Photo © Rochdale Online
Almost £800,000 of grants to repair historic buildings in one of Rochdale's most well-known streets have been made available as the Heritage Action Zone (HAZ) project takes another step forward.
The £779,000 cash injection, a mixture of Historic England and council funding, will be used to target 12 properties along Lower Drake Street and South Parade over the next financial year.
The generous scheme gives building owners targeted in the first year the opportunity to claim up to 85 per cent of the cost of external improvements to their properties, including reinstatement of period features and vital repairs to the roofs and walls.
The scheme is part of the Heritage Action Zone project, a Historic England scheme which aims to regenerate historically important areas to drive economic growth. Rochdale is one of just 18 Heritage Action Zones in the country and only the second in the North West.
It is hoped that the grants will help encourage building owners to bring vacant space back into use, with the council and Rochdale Development Agency, which are leading the HAZ programme in Rochdale, supporting the development of new residential and business uses in the area.
Major buildings set to be targeted for repairs during the first round of grant awards include the grade II listed former Deaf and Dumb Institute in Church Lane, which was opened in 1907 as a centre for social recreation, worship and training for employment.
A further £700,000 will also be ploughed into restoration and renovation over the following three years from April 2020, with an additional 13 key sites set to be targeted, including the Fashion Corner building and Champness Hall in Drake Street, alongside Waterside House in Water Street.
The grant scheme is one of a number of initiatives which will take place in Rochdale as part of the HAZ. Surveys of all the buildings in area have now been completed by Buttress Architects and the Manchester School of Architecture students are working with the HAZ team to explore new ideas for the HAZ area and the wider town centre. Historic England is also producing a detailed Historic Area Assessment, with a key focus on buildings which are connected to the cooperative movement.
Cllr John Blundell, cabinet member for regeneration at Rochdale Borough Council, said:
"Breathing new life into old buildings is one of the key aims of the HAZ project. The launch of this major grant scheme will not only restore some of our most important heritage sites, but it will act as a catalyst for bringing these buildings back into use. We want places which have played a key role in Rochdale town centre's past to play an equally large role in its future.
"The redevelopment of these areas will also support our plan to transform the public realm, which has already started with our award winning river re-opening scheme and will continue with major projects like the £3m redevelopment of Town Hall Square, which is already under way."
Building owners and businesses in the area which would like to know more about the grants scheme for the HAZ are asked to contact: info@investinrochdale.co.uk or phone: 01706 927000.