Find Your Space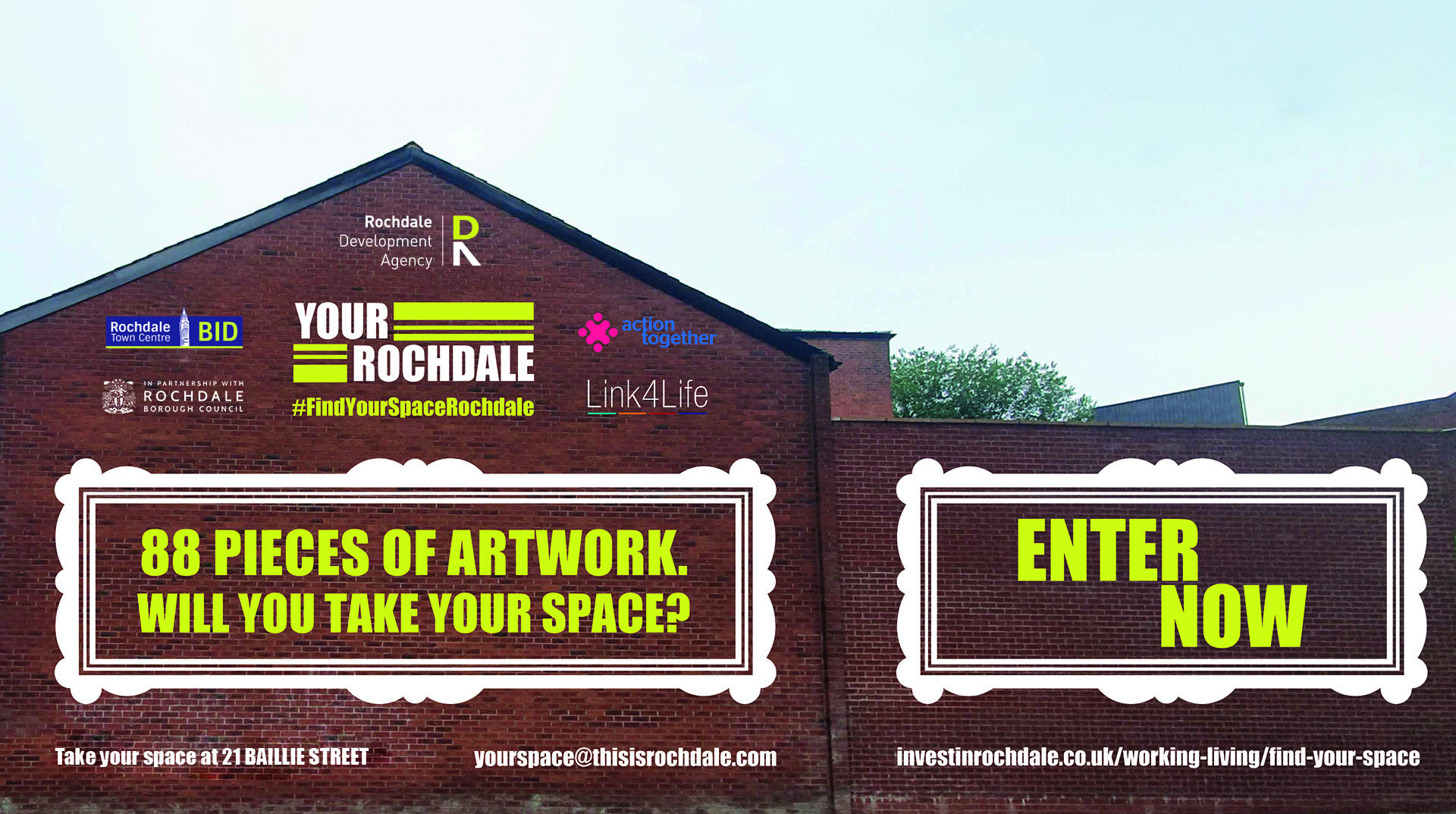 We would like to invite you to display your artwork in Rochdale Town Centre on the side of 21 Baillie Street!
Rochdale has a lot to be proud of and as part of the regeneration of the town centre we are inviting you to submit a piece of your artwork which shows what Rochdale means to you.
You can draw your art work, paint it, photograph it, knit it, craft it, whatever you would like to do.
There are 88 spaces available.
Just a few rules
- No logos please
- The entries need to be roughly A4 in size and landscape orientation
- Please take a photo of your art, ideally high resolution (most camera phones can do this)
- Please email it to yourspace@thisisrochdale.com
Please try to take the photo on a flat surface with good light and no shadows.

For the full terms and conditions please click here.