Rochdale Town Centre

Rochdale is a town centre on the up. The cooperative spirit fostered by the Rochdale Pioneers nearly 200 years ago lives on in the progressive collaboration between public and private sectors. That spirit is currently delivering a £400 million regeneration programme to Rochdale's historic town centre, providing a new leisure and retail heart alongside state-of-the-art civic facilities and transport infrastructure.
Improvements already delivered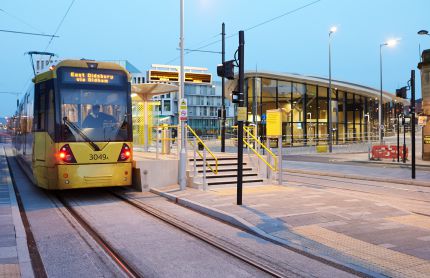 Along with Rochdale Borough Council and private sector partners, the RDA has already helped to deliver a wave of improvements to Rochdale town centre. They include:
New transport infrastructure
A new transport interchange means that Metrolink trams arrive in the middle of town every 12 minutes, connecting Rochdale seamlessly to neighbouring towns, central Manchester, Manchester Airport and beyond. The exchange includes a modern, well connected bus station.
Number One Riverside
The award-winning Number One Riverside is an impressive new home for council offices, the town's central library and its public information hub. In 2020 the building will host Dippy the Dinosaur, the Natural History Museum's touring Diplodocus skeleton, in its imposing glass-sided atrium.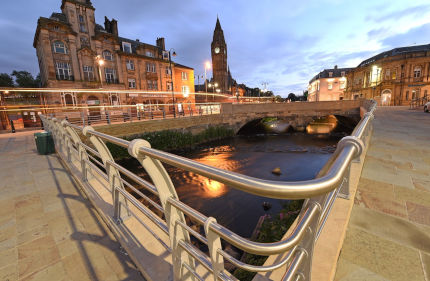 A river feature
The River Roch has been reopened in the town centre, revealing a stunning medieval bridge and creating a charming backdrop for locals and visitors.
Improvements coming soon
These are exciting times for Rochdale, as the multi-million pound Rochdale Riverside scheme nears completion.
Rochdale Riverside
The £80 million Rochdale Riverside leisure and retail scheme is due to open in Spring 2020, and blue chip tenants already confirmed include Marks & Spencer, Next, H&M, Nandos, Heavenly Desserts, Boots, JD Sports and River Island. Leisure operators snapping up space in the scheme include Reel Cinemas and mini golf concept Puttstars, from major leisure brand Hollywood Bowl.
The high profile interest in the scheme is a vote of confidence in the rejuvenation of Rochdale town centre. Riverside will propel Rochdale into the top 100 retail and leisure destinations in the UK. The scheme will create over 300 jobs and generate net additional GVA (Gross Value Added) of around £17m per year.
Improvements in the pipeline

Rochdale won't stop there. Further redevelopment schemes are already underway or in an advanced stage of planning.
Town Hall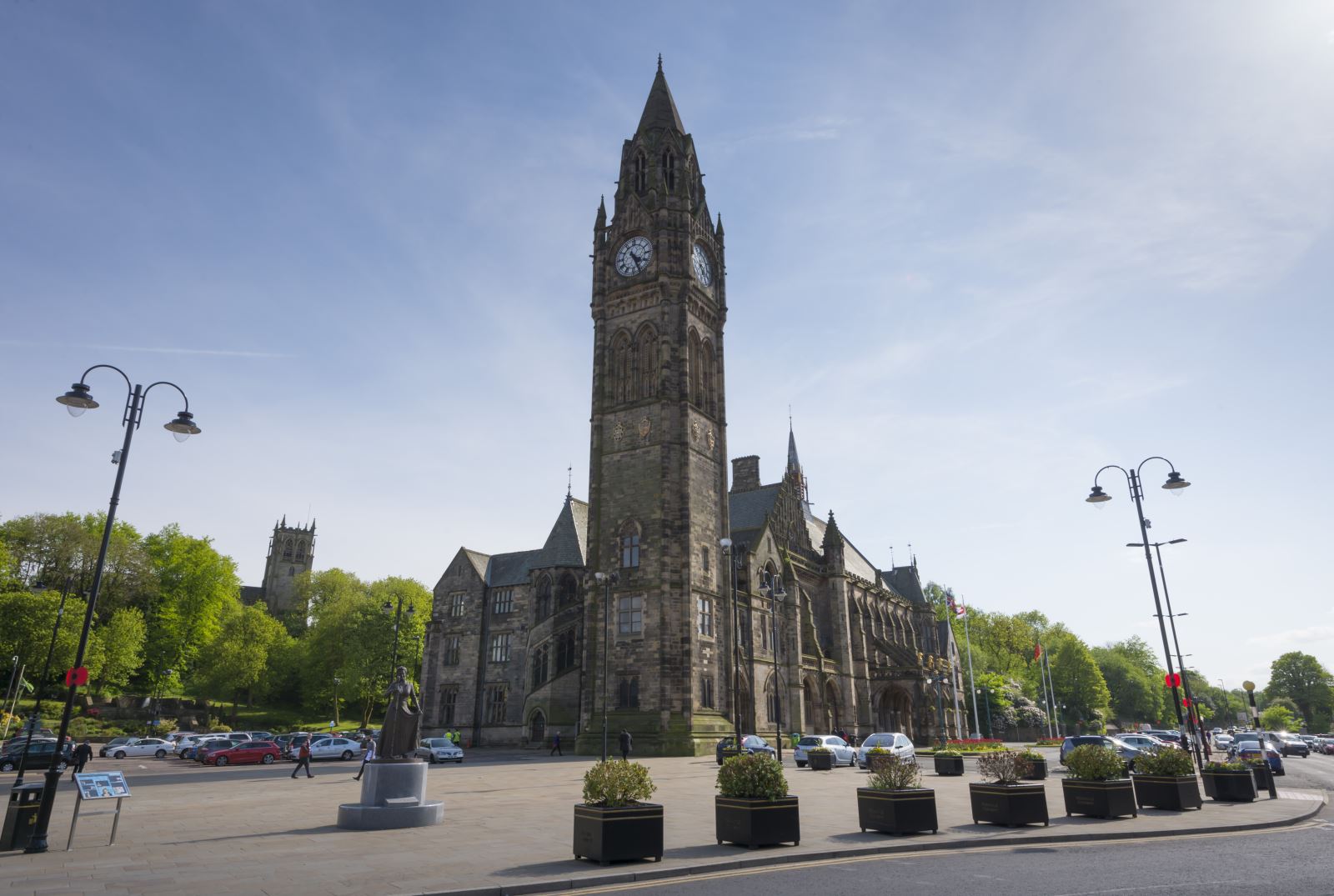 Work has begun on the £16 million refurbishment of Rochdale's stunning Gothic-revival style Town Hall. This project has received significant support from The National Lottery Heritage Fund. The Grade I listed building will be surrounded by a new town hall square, linked to the nearby Memorial Gardens.
Further developments
Rochdale Borough Council has drawn up plans for a second phase of the Rochdale Riverside scheme, which will include offices, a major hotel and over 200 residential apartments, bringing a new energy to the town centre.
Rochdale for work
The combination of a proud past and a modern outlook is enthusing business and bringing jobs to Rochdale. The town centre offers affordable managed work and office space and access to a large, skilled and cost-effective labour force. Excellent transport links mean Manchester City Centre is just 15 minutes away, and three junctions link Rochdale to the M62 and, with it, three of the top five largest urban areas in England.
Our full support
If you're looking for managed office space or commercial property to let in Rochdale, you have our full support. The RDA can help you find the perfect premises for your business, however large or small, leaving you free to get on with business.
For further information please visit: