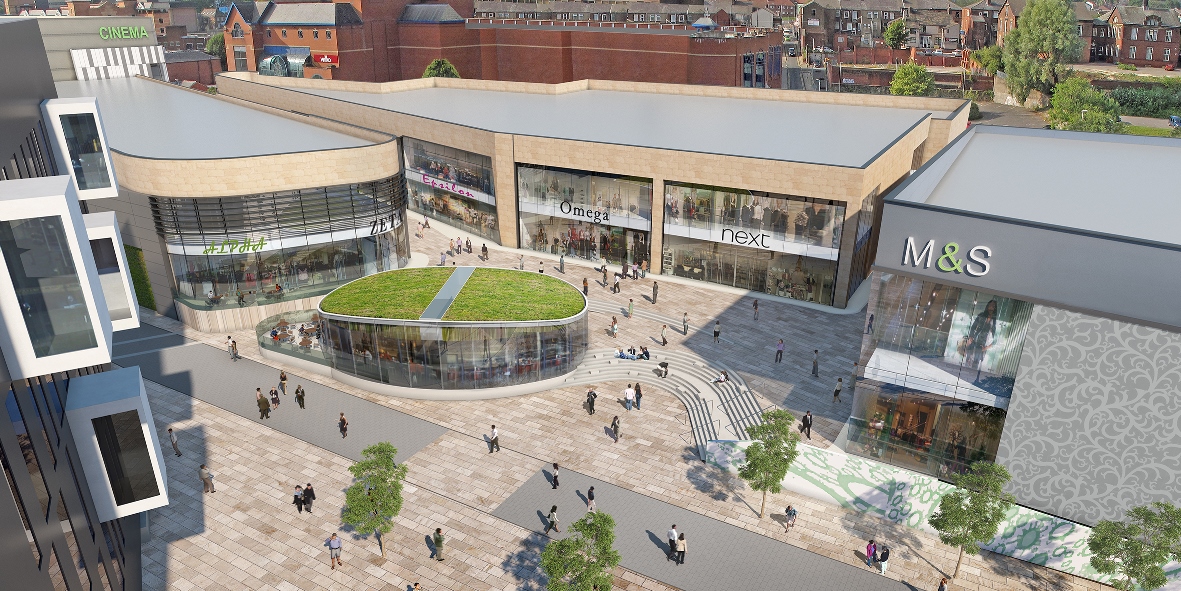 Shopping development one step closer as final demolition gets underway
Posted by Aahmed on 21 Jul 2016 at 14:07
The final stage of demolition to make way for Rochdale's new shopping and leisure development, Rochdale Riverside, gets underway next week.

Contractors will move in on Monday (25 July) to start the process of stripping out and then dismantling Telegraph House, in Baillie Street, in a process which is expected to take around four months.

The building's final tenants, the Tribunal Service, have moved into their new home, the old Post Office on the Esplanade.

The demolition of the 1960s building, which at one time housed council staff, will dramatically change the Rochdale skyline and make way for the shops and leisure facilities, which will open as part of the Rochdale Riverside development.

Leader of Rochdale Borough Council, Councillor Richard Farnell, said: "This marks the end of an era and the beginning of an exciting new one. It's great to know that by 2019, where Telegraph House once stood, we will have new shops and restaurants. It's a great time to be in Rochdale. We're undertaking a £250m transformation of our town centre and this is the final piece of the jigsaw."

The job of demolishing Telegraph House will fall to Greater-Manchester-based Connell Brothers Ltd, who cleared the old bus station and municipal offices in 2013.

In a further sign of progress for Rochdale Riverside, Genr8 Developments, who are working with the council on the scheme, have also commissioned site investigations, which are expected to get underway in the next few weeks.

The investigations will help inform a detailed planning application on the scheme, which is expected to be submitted later this year.