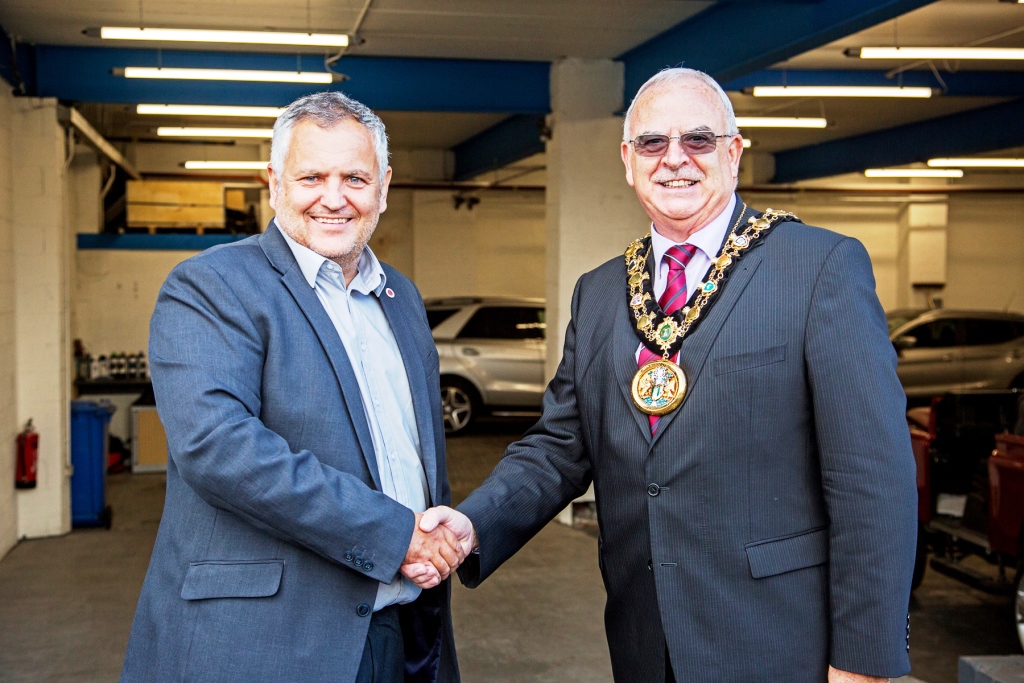 Rochdale company steps up a gear with newly-opened vehicle repair shop
Posted by Aahmed on 21 Oct 2016 at 12:14
Local company RKE group is celebrating after opening its sixth business in the borough close to Rochdale town centre.

The new venture, Rochdale Vehicle Repairs, has just opened its doors in School Street, under the guidance of Paul Howarth, following a £40,000 makeover of the previously unused building.

Group Operations Manager at RKE, Liam Grady, said: "The changes in Rochdale really helped our decision to move here, as we need to be close to really good public transport links, so our customers can drop off their cars and get into work. Rochdale town centre's new Metrolink stop and bus station are ideal for this."

The new company already has two employees on its books, with a plan to take on another vehicle repair specialist and an apprentice.

Rochdale Vehicle Repairs is the latest in a long line of businesses set up by RKE Group in Rochdale, and they're all based in the council-run Globe Business Park in Moss Bridge Road. SourceBuild and BespokeBuild, which supply building materials, and Flood Defence suppliers, EnviroSystems, are also part of the group.

Liam added: "The Globe Business Park is ideal. It's safe and secure, clean and well-run and close to the motorway network. You also get 24 hour access. We've had such a good experience in Rochdale, it was the obvious location for our latest venture."

Mayor of Rochdale, Councillor Ray Dutton, who visited the company last week, said: "It's great to see a new business opening in Rochdale town centre and bringing an old industrial unit back into use. RKE Group's latest venture will bring investment and jobs to the borough and that's great news for our residents."

To find out more about council-managed office units, which are available to rent, please visit: www.rochdale.gov.uk/managedworkspace

Anyone interested in investing in Rochdale or expanding their business in the borough can contact info@investinrochdale.co.uk or 01706 868999.