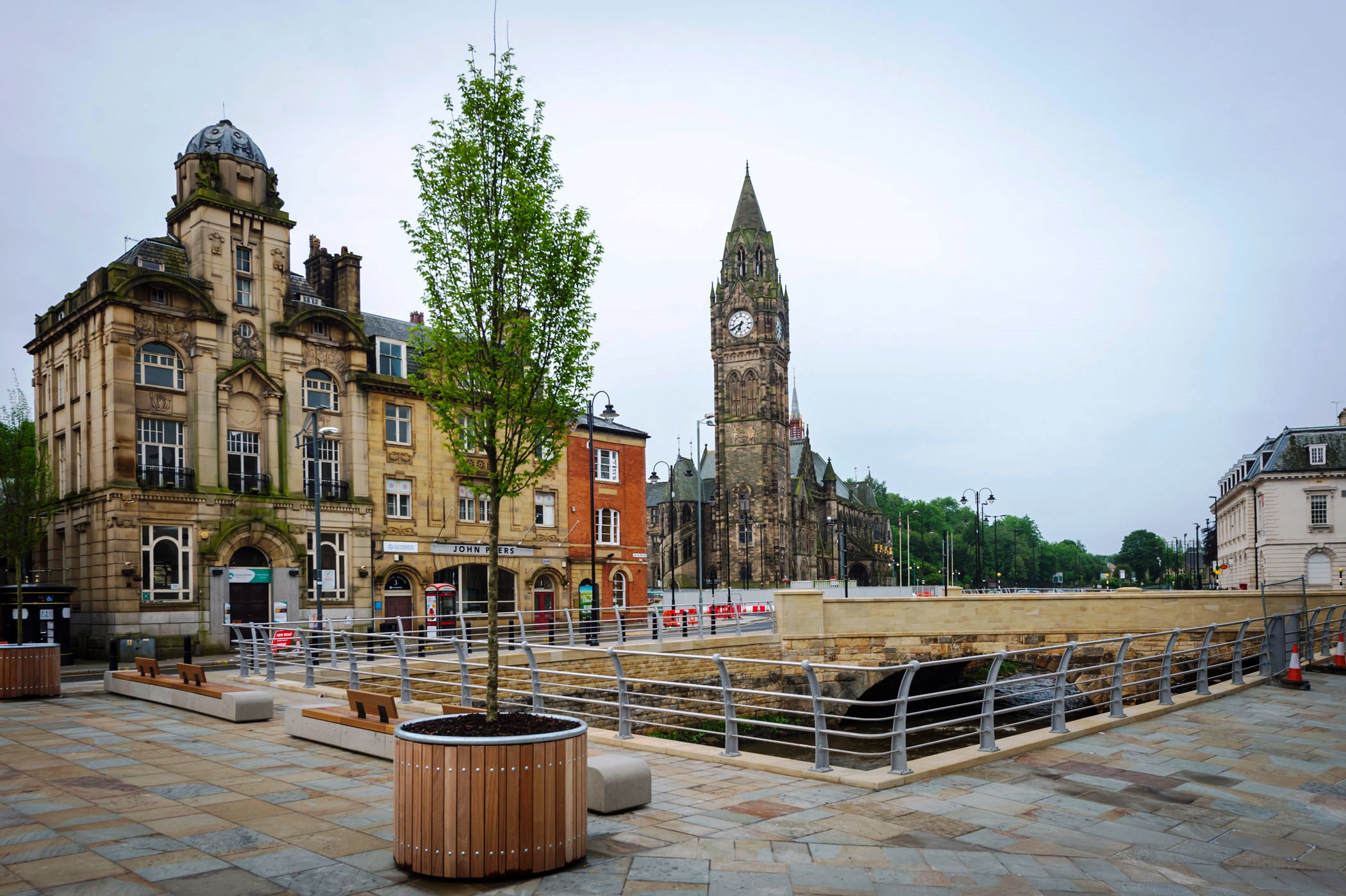 River Roch project picks up two more accolades
Posted by Aahmed on 13 Jul 2016 at 10:48
Rochdale's stunning River Roch regeneration project has taken top spot in two categories at the North West Construction Awards.

The £5m scheme, which was completed last month and is part of a wider £250m town centre regeneration scheme, was given the heritage award, as well as being named the Manchester sub-regional project of the year.

The Heritage Award recognises the achievement of high standards in the repair, re-use and revitalisation of the region's historic buildings, sites and places. Judges were looking for evidence of research and investigation into traditional methods and materials encountered and a commitment to the development of heritage skills and training opportunities.

The Manchester sub-regional project of the year recognises excellence and best practice.

The council's entry highlighted the importance of the bridge in the development of Rochdale, as it was used to transport wool from Yorkshire to be finished in Rochdale's many weaving mills. This generated a huge a amount of wealth for the town, which in turn paid for many of the fine historic buildings that now surround the re-opened river.

Judges were also impressed with the 8,000 volunteers who got involved with the project and were given the opportunity to learn new skills including artefact curation, stone masonry, and how to use lime mortar.

The project has already been awarded Excellence in Planning at the national RPTI awards and outstanding project management at the Considerate Constructor scheme awards, as well as the Green Apple award for environmental good practice.

Councillor Richard Farnell, Leader of Rochdale Borough Council, said: "The River Roch has transformed Rochdale town centre and really enhanced the already fantastic heritage offer we have here in the borough. I'm really proud that this scheme is getting such recognition and it's testament to the hard work that council staff and our partners have put in."

The award entry also highlighted work on the river bed, which has allowed natural species to establish themselves in the town centre section of the river for the first time.

The project, which was supported by the Environment Agency and the Heritage Lottery Fund, also reduces flood risk in the town centre and prevented water reaching the town hall during last year's Boxing Day floods.

The project will now go on to be considered for a National Constructing Excellence Award in November this year.