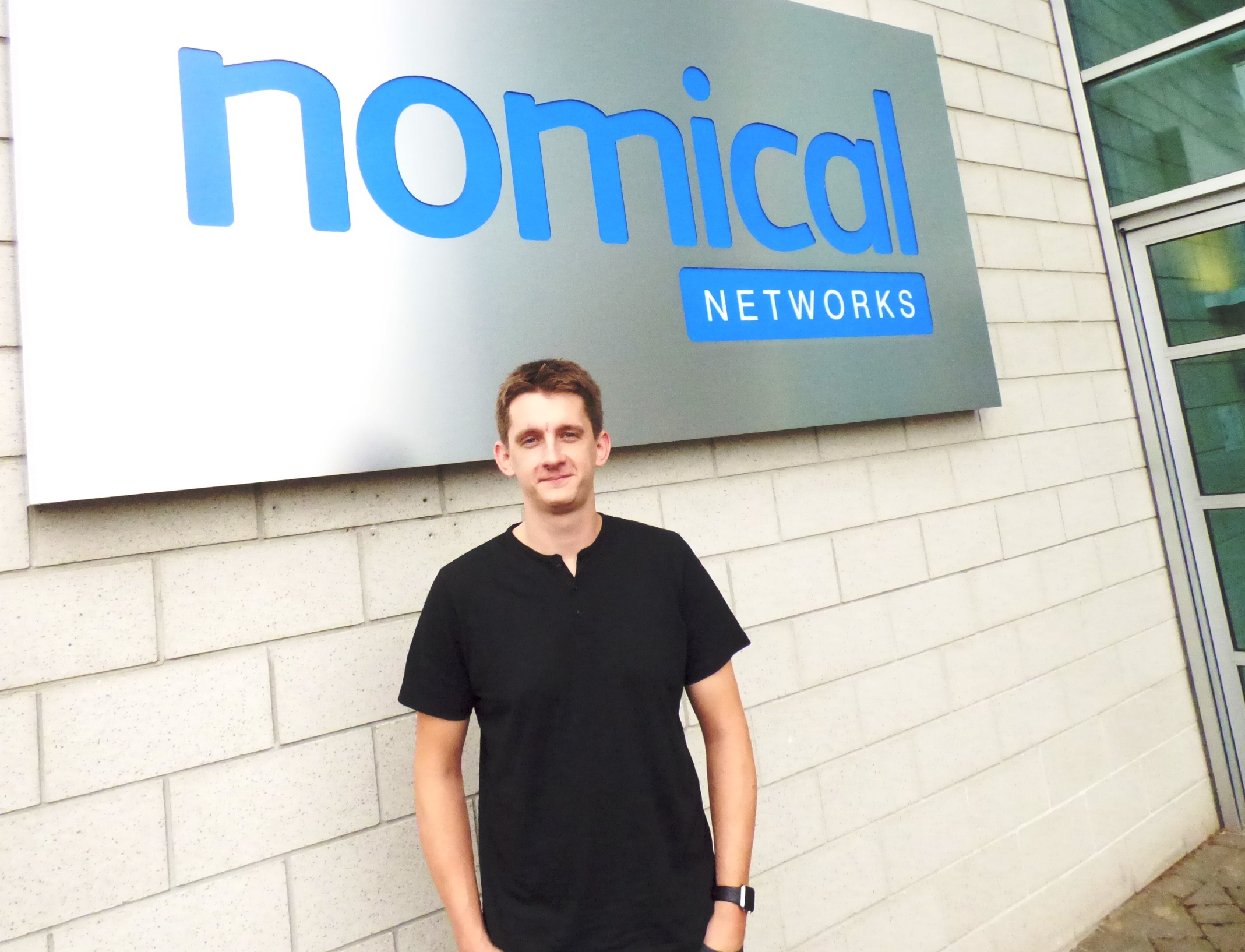 Perfect ten - high tech Rochdale company takes off
Posted by Aahmed on 15 Jul 2016 at 10:46
A fast-growing Rochdale technology company that recently upgraded from council-run office space is celebrating a decade in business.

Nomical Networks was set-up by brothers Jon and Simon Dunning in 2006 after they left their jobs to set up their own firm.

Jon said:"I'd seen the company I worked for grow, and eventually decided that supporting someone else's IT systems wasn't a big enough challenge. I'd always wanted to run my own business!"

The company provide IT solutions, including network installations, day to day support, hosting, telecommunications and system monitoring, essentially running the entire set-up for companies so they can focus on running their business without having to worry about IT.
After beginning at home and then moving to a small office on the edge of the town centre in 2011 the company, by now with 5 staff, moved to Lock 50 - a purpose built hub for businesses on Oldham Road, overlooking the canal, run by Rochdale Borough Council.

Jon added:"I wanted to stay around the local area so we looked around at a few options and decided on Lock 50 as we all thought it was in a good waterside location and a really smart building that made us look and feel like a bigger company. It was also fairly good value, with stunning views over the Pennines yet close to Metrolink and the M62. My staff loved it and there was the option of taking more space as and when we needed."

With clients regularly visiting the company, Lock 50's managed reception, conference rooms, secretarial support, fast broadband and parking were all useful to an expanding business. And expand they did, with Nomical Networks eventually occupying the entire second floor of the building and employing 30 staff.

"Keeping the same address but being able to recruit new talent was important and I think the environment at Lock 50 helped us to attract some great new people – visitors were always impressed when they arrived," Jon said.

Their pioneering new automated access system which has been adopted by organisations including Britain's biggest gym chain – Pure Gym - contributed to the company tripling in size. After continuing to win new contracts it was time to re-locate again and invest in their own premises. Jon turned to the council's Rochdale Development Agency (RDA) for help with his property search and for support with the move. They also were able to benefit from the council's business rates relief scheme.

Nomical moved into a new 6,000 square foot office just down the road earlier this year, and Jon who lives in Wardle and cycles to work most days say's they couldn't be happier as they celebrate their first 10 years: "The support from the council was really useful. Moving to your own premises when you have been used to being in managed workspace when lots of things are done for you is a good learning experience, but the support was invaluable. Although we now have a small office in London we wanted our main base to be here and we are proud to say we're from Rochdale. The transport links are excellent and our new base has given us lots of space to continue growing. We're going to add a staff gym on one of the floors and we'll be recruiting again soon. We're going to employ four or five IT apprentices every year on a 12 month programme designed to build young people's technical skills, with mentoring, assessment and qualifications."

Councillor Richard Farnell, the leader of Rochdale Borough Council, added: "This is a young business that has gone from strength to strength over the last few years and a great example of how our council-run managed workspaces can help fledgling companies grow. To see Nomical leave Lock 50, but move just a few yards away into their own premises and be committed to Rochdale is fantastic to see. It is important that we continue to see a steady birth of new businesses like this and our office spaces will continue to help them in those all-important early years."

To view virtual tours of the councils offices available to rent and get more information visit www.rochdale.gov.uk/managedworkspace or phone 01706 751150.