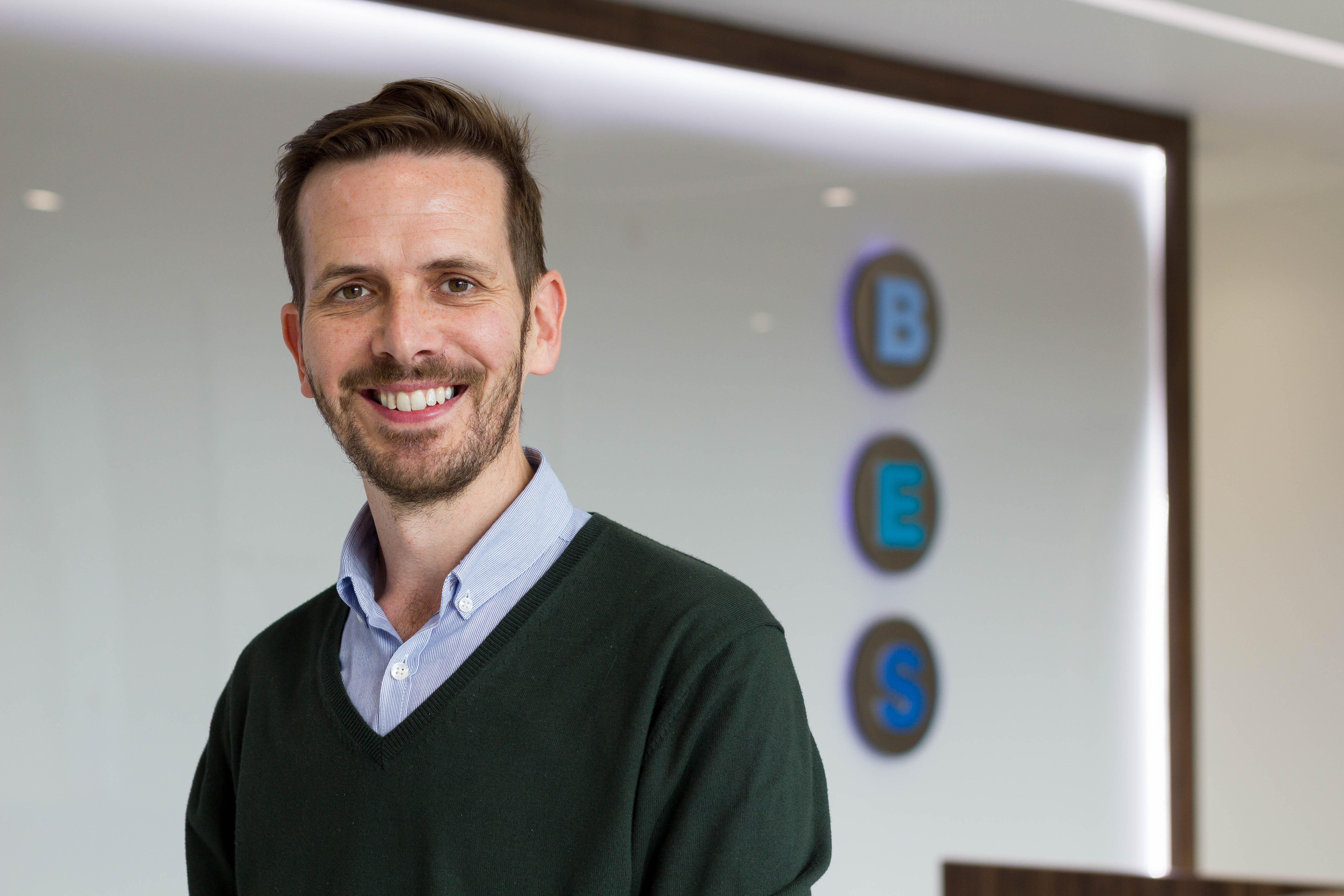 BES appoints new engineering director
Posted by Aahmed on 10 Aug 2017 at 09:17
Rochdale based cleanroom and laboratory design and construction specialist, Boulting Environmental Services (BES) has promoted Jonathan Morton to the position of engineering director. His appointment strengthens the company's management structure at a time of high growth and demonstrates BES' commitment to career development for its staff.

Mortonhas been with the company since 2004, when he joined as a senior heating ventilation and air conditioning (HVAC) designer. In 2009, Jonathan progressed to the role of project manager, where he delivered many successful projects for blue chip pharmaceutical clients. More recently, he was promoted to the role of design manager for a multi service term contract for a major customer, where he ensured successful project delivery and used his advanced industry knowledge and experience to mentor his colleagues.

"I joined BESwhen the company was made up of just nine people," explained Morton. "The company is now 120 strong and I'm excited to be involved in helping the company to growfurther and reach new heights."

"The company has experienced significant growth in the last three years, during which the turnover has trebled," explained Steve Marsh, managing director at Boulting Environmental Services. "We have recently relocated to impressive new offices at Sandbrook Park, doubled in size to 11,000 square feet with plenty of room for further growth.

"Our staff are pivotal to the success of the business," said Marsh. "We continue to invest in our employees, including the training of apprentices to graduate level and through a rolling 'personal effectiveness'programme purpose-designed to improve performance and enhance the service offered. We provide fantastic opportunities for progression at BES and Jonathan's promotion is testament to the company's ongoing commitment to staff development and internal promotion.

"Jonathan's leadership and management skills have shone through during his time as design manager and his appointment further strengthens our management structure.This will help us continue to ensure that we provide a high service for all of our clients," concluded Marsh.

Jonathan has 30 years of industry experience including 20 years in the life science market. He started his career as an apprentice, obtaining an OND and HNC in Building Services Engineering before completing his degree in the same subject.

Outside of work, Jonathan enjoys running marathons and has completed 26 so far. He also takes part in ultramarathons, finishing his first in 2016.

BES is currently recruiting for several positions. For more information about BES' building services apprenticeship and other vacancies, get in touch on 0161 655 334 or visit http://www.besltd.org/news/view/we-are-recruiting.