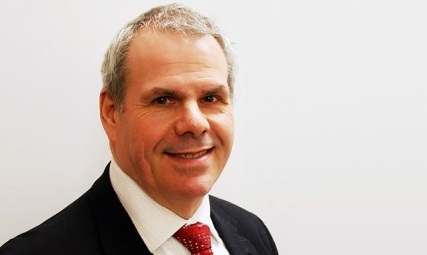 2015 is set to be another remarkable year for regeneration in Rochdale
Posted by Aahmed on 1 Jan 2015 at 11:00
Council Leader's New Year message

We have worked long and hard to create the kind of town centre where people will want to come and do business and bring the jobs and investment that we dearly need in Rochdale.
We started to see this work paying off last year and, now we have laid the physical groundwork for our leisure and retail development, we expect to make some key announcements on this vital project in the spring.

The crowning of a Rochdale building, Number one Riverside, as the best in the country, was a big moment for the borough. It meant so much more because Number One Riverside is a public building, built for the use of our residents and the staff who serve them. More importantly, it showed the country that Rochdale had a vision which could match the biggest cities with the grandest buildings. The national spotlight was on Rochdale and people liked what they saw.

Rochdale is built on a pioneering tradition, and in that same spirit of innovation which we are so well known for, we are making bold decisions to help create a future for our borough which is as good as its past.
In April, our business rates reduction pilot will begin, along with our free parking scheme. This will be the kiss of life that our high street, like so many others, desperately needs.
Just as Rochdale's history shows it can create great ideas which are copied by others the world over, so the Federation of Small Businesses , the UK's leading business organisation, welcomed these plans saying: "We'd like to see every authority across the region who hasn't yet done so take a look at Rochdale's lead."

In February, work will start to reopen the River Roch, with the medieval bridge set to be exposed by the end of the year, creating a unique heritage space to complement our famous town hall.
Our new market, which will open on the former black box site in February, will then be moved to The Butts later in the year to sit alongside our reopened river.
We will be seeking to place this new market under the ownership of someone who has the expertise to create the thriving, high quality shopping space which our residents want to see and which will see us honour our historical tradition as a market town.

Next year will also see the opening of an attractive new entrance to the Wheatsheaf Centre, which will not only increase visitor numbers to an important shopping area, but create a vital link between the different parts of the rapidly changing town centre.

A new and improved shopmobility unit will open next to the River Street taxi rank and work to put in place an ambitious Heritage Lottery Fund bid for our treasured town hall will continue.

And this move towards a more prosperous borough has spread beyond Rochdale town centre.
Over in Heywood, as part of a £20m road improvement project, the council has secured government funding of £6.8m for a new access road from Junction 19 of the M62 to Manchester Road, Heywood. This will provide a link between existing employment sites, including Heywood Distribution Park and Hareshill Business Park, and the M62 motorway. In the coming months the council will be working on a business case to finalise the funding and preparing a planning application for submission in the summer.
In Middleton, the Townscape Heritage Initiative continues to bring the town's unique architecture back to life. Next year we will be working on plans to restore four Edgar Wood buildings in Rochdale Road and Market Place to bring out the features created by the well-known architect. If these plans are passed, this project is expected to start in the summer.
The pace of change in the borough at the moment is unprecedented and 2015 will be another momentous year, at the end of which we will be even closer to giving the people of Rochdale a town centre to be proud of along with increased access to vital jobs and opportunities.